Preparing Nervous or First-Time Campers
Seven Tips to Prepare Your Child for Camp
Attending Camp can be a big step for any child to take. The anticipation can bring up a variety of emotions. Below are some tips for parents to help first-time or nervous campers prepare for Camp. We hope to make the summer a positive experience that your child will enjoy and remember for a lifetime!
1) Be Sure to Tell Your Child…

You're going to make a friend within the first 24 hours of Camp, and your counselors are there to help you.
Tawonga has hired warm and loving staff to take care of your children. All counselors are at least 18 years old, have prior childcare experience, and most have at least one year of college under their belt. Camp Tawonga counselors go through a ten-day training which prepares them to handle any situation that might arise. Every counselor is looking out for the well-being of every single child, which includes making sure everyone is making friends.
I want you to have so much fun at Camp, and I know you are going to love it!
Positive encouragement from a parent is key to a child's success.
Kids are very perceptive and can easily pick up on their parents' concerns and anxiety. If your child is worried that their absence from home is going to be difficult for you, it will be much harder for them to enjoy Camp because they will be concerned about you.
Kids also emulate how their parents feel. If they are getting positive vibes from you about Camp, they will feel positively about their experience.
It's okay to miss me, and know that I am going to miss you too – but you're still going to have fun at Camp.
It will help your child to know that missing each other is normal, and explaining this will help validate their feelings and reassure them.
2) It's Better Not to Say…

Don't worry – you can call me any time.
We have found that phone communication between campers and family members often prolongs homesickness. Also, kids who make it through their session without speaking with parents at home truly feel an amazing accomplishment which helps fulfill a tenet of the Tawonga mission:

fostering positive self-image and self-esteem.
Just try it for a week (or a few days), and if it doesn't work out, I will come and get you.
The best way to set kids up for success is to let them know they will be staying at Camp for the entire time, and that they are going to do great! If a child goes in with the attitude of, "If I don't like it, my parents will pick me up," then they are much less likely to fully commit to the experience.
You need to go to Camp because I/we need a vacation.
This reason misses the point that Camp will be a fun, growing and positive experience for your child.
3) Walk Them Through What to Expect

Contextualize the length of a session.
All Tawonga sessions begin on a Sunday, so on a Sunday at home, share with your child that this would be the first day of Camp. Then check in with them periodically throughout the week(s) until you have reached the same amount of time of your child's session to help contextualize how long 3.5 weeks (or four days) feels.
Get used to a new sleeping set-up.
Get your child comfortable with sleeping in a sleeping bag (or other Camp bedding) for a night or two before their session.
Review what a day at Camp will feel like.
Read through our

Daily Schedule

webpage together to get familiar with Tawonga's schedule and activities.

Our activities include swimming at the river, tie-dye at arts & crafts, sports and making food in the garden.
Prepare for a group-centered cabin experience.
After a year of social isolation and/or social change as a result of COVID-19, your child will benefit from creating a positive and cooperative bunk community more than ever! Read through our

Cabin Life

webpage together to learn about our group-centered philosophy.
4) Practice Skills They Will Use at Camp

Encourage your child to practice making a sandwich by themselves and taking a shower too.
When it's time to get ready for bed, imagine they are at Camp! Have them brush their teeth, wash their face and put on their pajamas without any help.
Pack for Camp with your child. Let them know where everything in their suitcase or duffel bag is placed. You might think it's intuitive to put socks and underwear in the side pocket of their duffel bag, but your child might not know that pocket even exists!
5) Attend a New or Returning Family Town Hall

Virtual Town Halls

provide an opportunity to meet with Tawonga directors and get your questions answered. All sessions are geared towards parents/guardians but campers are welcome to join.

For the 2021 season, we recommend that you attend a new or returning family town hall and require that you attend a pre-Camp quarantine town hall. Visit

tawonga.org/info-sessions-orientations

to RSVP.

In addition, you can watch this video with frequently asked questions and answers from our previous New Family Orientations. Please be sure to attend a Town Hall to get the most up to date information about how COVID-19 will affect your child's experience at Camp this summer.
6) Set Up a Playdate

About a month before your child's session, we will email you a session roster. This is a great time to reach out to other families in your area to set up some virtual playdates

or socially distanced meet-ups

. When we send you a roster, we will also be inviting you to a Facebook group specific to your child's session. This is also a great way to connect with other parents in your child's session to set up get-togethers and ask questions. If you would like to set up a playdate before then, email registration@tawonga.org and we will help connect you with another family.
7) Learn About Our Extensive COVID-19 Policies

We understand how difficult this past year has been, and we're excited and ready to safely welcome your child to Camp!

We are working closely with a COVID-19 Task Force comprised of doctors, epidemiologists and health professionals to advise us on operating safely, including the creation of extensive COVID-19 policies for the summer. Click here to learn about our quarantine policies, testing, reopening plans, town halls and more.
Questions?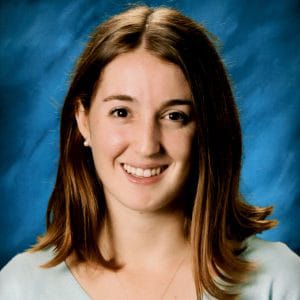 We hope these tips are useful for you. Here are some more to check out in this New York Times article, "Kids Can Be 'Homesick and Happy' at Camp."
We also want you to know that Shoshie Flagg is Tawonga's Assistant Director of Community Engagement, directing the San Francisco office during the summer and ensuring our families are well taken care of. As parent liaison, it is Shoshie's goal to provide the best possible customer service, communication and support to Tawonga parents. We're happy to help brainstorm ways to prepare your child for Tawonga.
If you have any questions during your child's stay at Camp, you can always email info@tawonga.org or call the Camp office in San Francisco at 415.543.2267. Our office is open Monday through Friday from 9am-5pm, and our staff members check messages periodically over the weekends in the summer. You can also email Shoshie directly at shoshie@tawonga.org.
Here's to a beautiful summer in the Sierra Mountains!