Tawonga has been practicing joyous Judaism since 1925!
In the Beginning
Leaders of the San Francisco Jewish community founded Camp Tawonga. Their goals were simple: send children to the Sierra Nevada Mountains to make friends, have fun and escape the cold summers of San Francisco.
Over time, these week-long rustic adventures evolved as Tawonga's programming grew in quality and popularity. The world's political landscape evolved, too, with World War ll and the Holocaust on the one hand and the founding of Israel and the tremendous secular success of the local Jewish community on the other. Tawonga leaders came to realize that camping was the perfect model for creating inclusive Jewish and secular communities in San Francisco.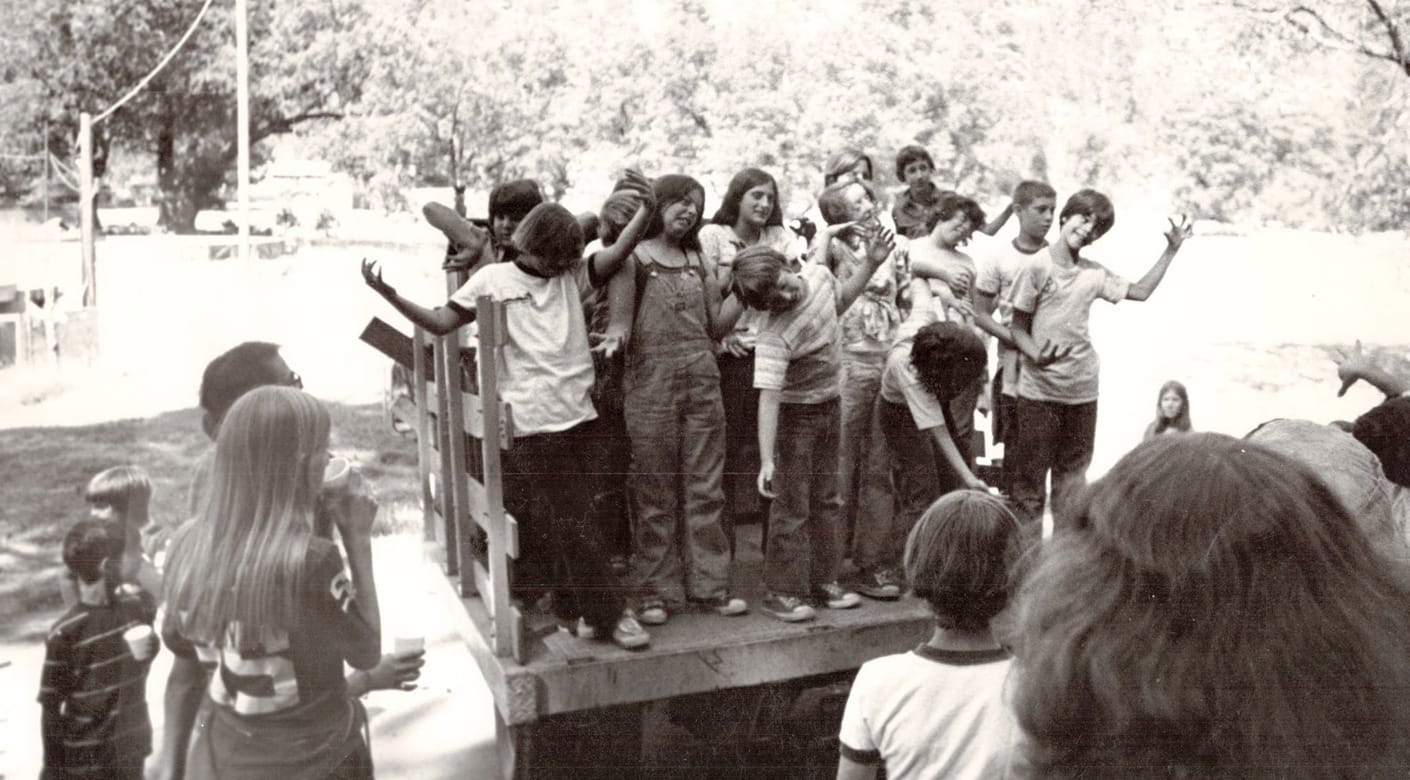 Location, Location, Location
Camp Tawonga was first located in Lake Tahoe. It moved to its current location on the Tuolumne River at the doorstep of Yosemite National Park in 1964. The beautiful 160-acre property, which is surrounded by nearly one million acres of the Stanislaus National Forest, was purchased with the help of many original campers from the 1920s.
Watch this video to learn more about the early years of Tawonga.
The first known inhabitants of the land were Miwok Indians – and their history is an element of our programming. Acorn-grinding holes in the center of Camp are among the remaining signs of their community. In the 1850s, during the California Gold Rush, the entire area around Tawonga teemed with miners, prospectors, homesteaders, dam builders and railroad workers. Evidence of their presence is still visible – and every spring, 4th grade Jewish day school students experience our property as the staging ground for their California history field trips.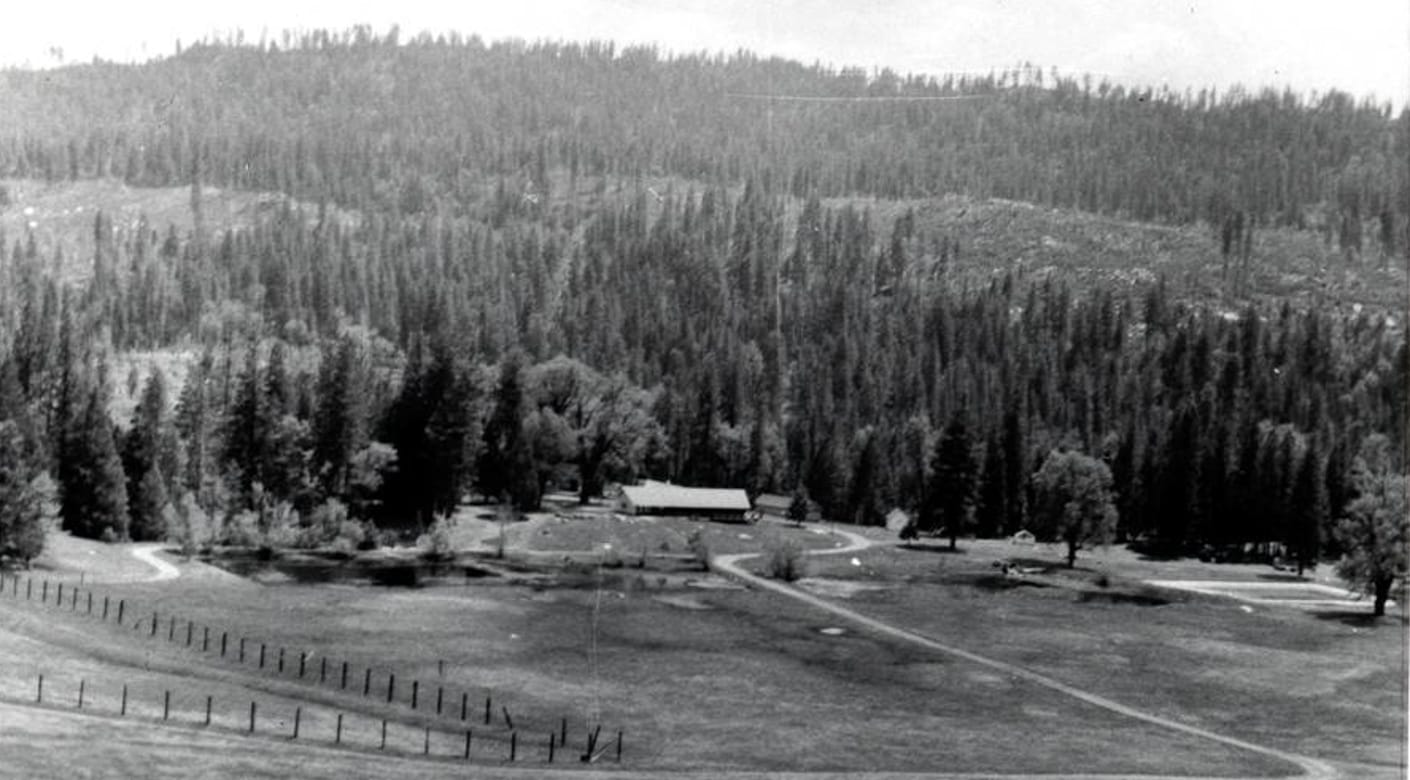 At-Camp Program Growth and Innovation
Over the years, Tawonga has facilitated a plethora of programs beyond traditional summer camp – all aligned with our inclusion-driven mission. In 1967, the summer of love, Janis Joplin gave a concert at Tawonga at the invitation of our then Director, Marvin Bienstock. Watch Marvin's retelling of how this came about in his first summer as Director.
Women's Music and Comedy Festival 1985-1995
For ten years, starting in 1985, Tawonga rented our site out to host the West Coast Women's Music and Comedy Festival. Every Fall, Tawonga was converted into a joyous, all women's space, by women carpenters, electricians, cooks, artists, and entertainers who created a welcoming oasis for 3,000 guests over the Labor Day weekend.
Camping was divided into affinity groups, including loud and rowdy, clean and sober, women and children, differently-abled and general. Stars like Melissa Etheridge, Sweet Honey and the Rock, Teresa Trull, Ferron, Lucie Blue Tremblay and Chris Williamson graced the main stage  (located in the archery field). During the day, notable therapists and authors like Joanne Loulan offered day time workshops.
Some tried to stop us, claiming that excluding men violated the Civil Rights Act – but Tawonga prevailed, with moving testimony about the uniquely safe haven we were providing to women from every spectrum of sexuality, race, age, ability and identity.
In 1991 – after the Dalai Lama was told that Jewish summer camp was the key to preserving identity in diaspora – Tawonga hosted emissaries from the Tibetan exile community of Dharamsala. Over the course of a summer, the Tibetans learned best practices of cultural continuity that made ethnic identity feel like a gift, not a burden.
In the mid-1990s – with support from the Walter & Elise Haas Fund – Tawonga designed award-winning programs to bridge gaps between previously alienated communities. Tawonga's expertise in building community through group-centered wilderness adventures advanced multi-racial and Palestinian-Jewish dialogues.
Keshet

Our history is rooted in centering the margins for communities and taking bold (and sometimes controversial) steps toward innovation and equity. In 1998, Tawonga saw an opportunity to serve LGBTQ families who were struggling to connect with the Jewish community. Keshet was born: the first LGBTQ family camp in the field of Jewish camping provided a space where non-traditional families found a transformative sense of belonging and connection to Judaism. Growing from 15 families at its launch to 75 families (with waitlists) on Keshet's 20th anniversary, this program continues to thrive.
Noar l'Noar

Also in 1998 – on Israel's 50th Anniversary – local Jewish leadership recognized the potential at Tawonga to deepen connections between Bay Area and Israeli youth. The foundational friendships created at Camp would form the basis for lifelong relationships between Americans and Israelis and strengthen the tie between our two nations. The Richard and Rhoda Goldman Fund was among the first to provide support for bringing Israelis to Camp, starting with young adult shlichim. Then, beginning in 2003, this Fund enabled Israeli teenagers to come to Tawonga through our Noar l'Noar (Youth to Youth) program, which ran for 14 years.
Adventure Quests

Since 1983, our Adventure Quests, have brought Tawonga's mission to nature-inspired, thrill-seeking road trips for teens. We now offer seven diverse Quest options with epic itineraries.
Peacemakers

From 2003-2007, Camp Tawonga hosted Palestinian-Jewish Family Peacemakers Camp – Oseh Shalom – Sanea al-Salam, a microcosm of peaceful coexistence. Through living together, eating together, and laughing and crying together, participants in this Palestinian-Jewish dialogue-based program experienced a deeper connection to each other and their diverse experiences. Rather than using news reports to inform their interactions, participants shared their personal stories and opened up an authentic conversation. Check out this CBS story covering the program!
Teen Leadership Institute

Answering a need to serve our older campers, Tawonga launched the Teen Leadership Institute (TLI) in the summer of 2017 – an immersive leadership training experience for rising 11th graders. This program precedes the Counselor and Specialist-In-Training teen program. During the three-week TLI experience, teens hone their outdoor and leadership skills and give back to Camp and the local community, in partnership with the Tuolumne River Trust.
Gender Inclusion

Tawonga is known for championing B'tzelem Elohim (the idea that we are all created in the image of God) with pioneering programs like our LGBTQ Family Camp. We take this same approach to gender inclusion. At Tawonga, children and staff are encouraged to challenge gender stereotypes and express their true selves. Tawonga currently is a female-led agency. Experiences with gender-based challenges and viable solutions are firsthand and deeply personal. Empowering all individuals is in our DNA.
Beyond the Binary Campfires

For decades, at the beginning of every Tawonga session, all campers attended gender-based campfires – one for boys and one for girls – to explore gender-related assumptions, pressures and expectations. During the summer of 2017, Tawonga launched a "beyond the binary" option to support campers who don't identify as male or female. With each year, participation in this third campfire grow – a reflection of our evolving camper and staff community.
All-Gender Cabin

In 2019, for the first time, Tawonga offered an all-gender cabin option to non-binary children or to children who prefer to bunk with kids of a different gender. These campers had a fantastic experience, and The New York Times published a glowing full-length feature covering our pioneering inclusion work.
Tawonga "Down the Mountain" Takes Off

Many of our Bay Area families want to experience more Tawonga, more often – especially the growing number who see Tawonga as their primary Jewish affiliation. In the Bay Area, our "Down the Mountain" initiative makes the joy of Tawonga a year-round experience. From tot Shabbats to young adult programming and mulit-generational gatherings, each experience adds momentum to Tawonga's inclusive, community-driven mission. Our annual Erev Rosh Hashanah Celebration is a cornerstone Down the Mountain program. Musical, soulful and kid-friendly, it drew 1,300 participants in 2019, up from just 15 when the program launched in 2009.
B'nai Mitzvah Program

When unaffiliated families in the Bay Area's Jewish community asked for innovative approaches to Jewish education and living, we got to work. Launched in 2016, and now with growing waitlists, the Tawonga B'nai Mitzvah program is well positioned to address the evolving needs of an increasingly diverse Bay Area Jewish community. Serving an East Bay and San Francisco cohort, this program infuses Tawonga's resonant approach to community building and Jewish learning into the two-year B'nai Mitzvah journey.
Tawonga Teen Interns

Knowing that Tawonga teens crave deeper engagement with their Camp community throughout the year, we responded with new the Tawonga Teen Interns program in September 2018. This program offers Bay Area teens opportunities to learn leadership skills and gain paid work experience in youth service within the Jewish community while building powerful relationships with peers and mentors.
Young Alumni

In 2016, Tawonga launched a Young Alumni Board, soon after renamed Tawonga Alumni Board, to more deeply engage our young adult cohort, build community and cultivate Jewish identity. Members of this Board contribute to marketing and outreach efforts, which have activated over 200 fellow Tawongans and friends to join activities sponsored by Camp. These young alums, mostly in their 20s and 30s, have enjoyed an Alumni Weekend at Camp, annual Social Justice Passover Seders at Wise Son's Deli, a Tawonga@Home Shabbat spanning 10 cities and other social gatherings. As of 2023, the Tawonga Alumni Board is no longer operational, yet we acknowledge the dedication by the alumni board in fostering connection for many years.
Reforestation Efforts
In the spring of 2017 and 2018, young alumni joined together at Camp to replenish land scorched by the Rim Fire and replace trees lost to bark beetles and drought. They planted 50 pine trees in addition to dozens of fruit trees in the garden's orchard. These efforts will continue as long as needed.
Tawongans Organizing for Racial Justice (TORJ)
In 2017 and 2018, leaders of this grassroots Tawonga alumni group helped facilitate our first two Social Justice Seders at Wise Sons Deli in San Francisco. In recent summers, TORJ leaders also led several racial bias trainings for our 200-member summer staff.
Site Improvements

Our generous Tawonga donors are preserving and protecting our beautiful property for generations to come. Recent examples of site improvements include:
Two new all-season, winterized residential cabins built in 2017 replaced staff cabins lost in the 2013 Rim Fire. These cabins provide much-needed housing suitable for families with young children, seniors, participants with disabilities and guests of Camp during the summer.
A garden expansion is accommodating the growing needs for this increasingly popular program area. In 2017, we added a new welcoming gate and 20 fruit trees in the orchard. In 2018, we added a second cooking area and 12 new beds that doubled the garden's food production space. Campers and staff tend heirloom tomatoes, basil, sweet peppers, fennel, cilantro and beets.
A new central bathhouse constructed in 2018 is fully insulated with a versatile layout that provides a better experience for all campers and guests. The unique design has six different entrance doors, allowing us to modify the layout and the gender configurations from program to program. In addition, the new septic and grey water systems align with our environmental sustainability goals.
An expanded Dining Hall completed in 2019 is accommodating our growing community. The square footage of the Dining Hall grew by 16%, all while maintaining the building's classic rustic look and feel. Our renovated Dining Hall will enable us to keep pace with changes in the climate and sustain this central gathering space.
Six new camper cabins constructed in 2019 offer an equitable camper experience across all age groups, including spacious porches for star-gazing and bunk bonding.
Justice, Equity, Diversity and Inclusion

Tawonga is prioritizing full inclusion with a newly launched Justice, Equity, Diversity and Inclusion (JEDI) initiative. Identifying and resolving blind spots related to gender and race is now mission critical. Launched in 2019, our JEDI work will guide us to be more inclusive in the way we market, communicate, program, recruit, train and hire staff and build our Board.
Our JEDI efforts helped inspire us to pilot Tawonga's first-ever all-gender cabin in 2019. We are in a learning stage with this initiative and have much work to do, but are thrilled to be centering the margins and standing on the side of justice in all that we do.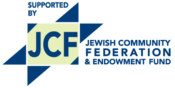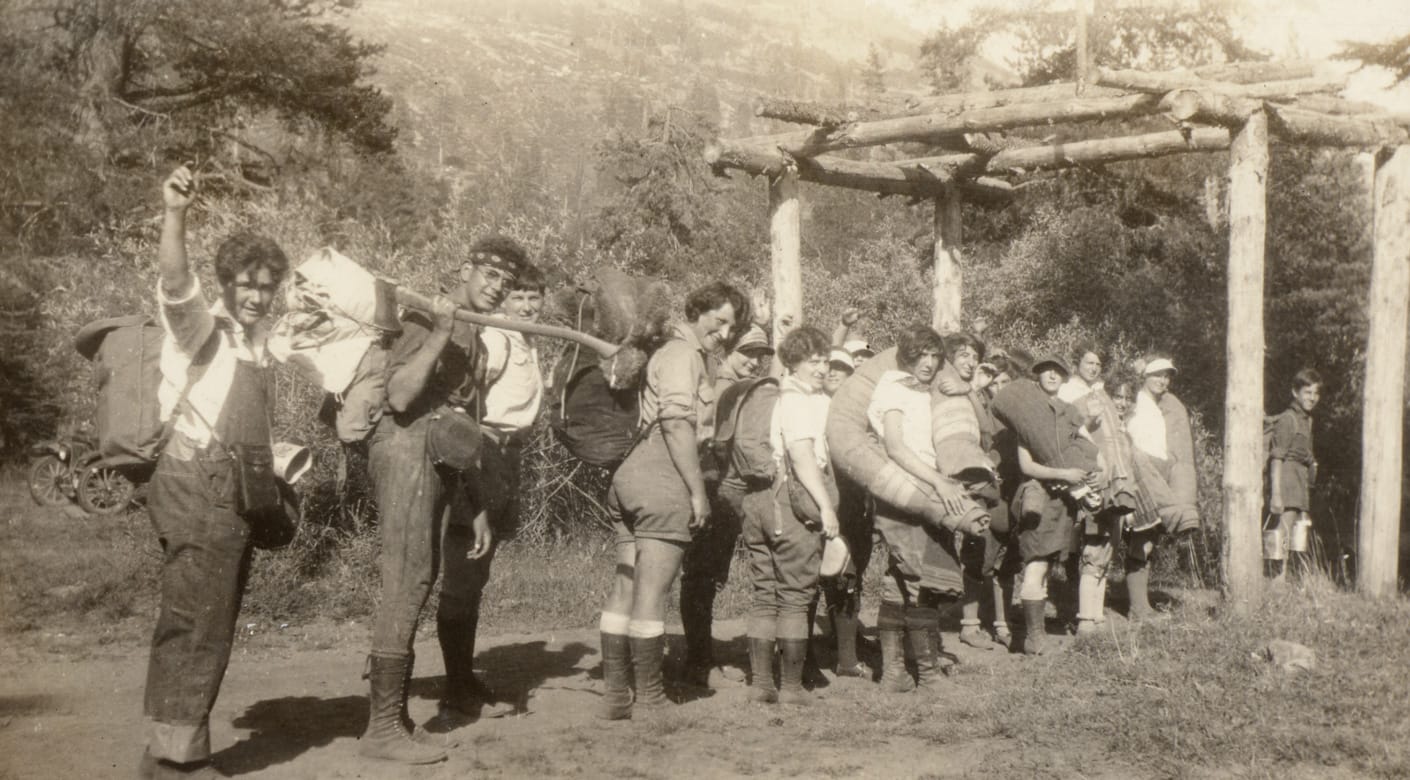 Today, Tomorrow & Beyond
Tawonga's reach is exceptionally broad because we are not limited to any particular movement or affiliation. Tawonga is owned and operated by the San Francisco-based Tawonga Jewish Community Corporation. We proactively engage with every segment of the population, extending the power of Tawonga far beyond the traditional boundaries of the organized Jewish community.
Tens of thousands of Bay Area children have grown up at Camp Tawonga, and today, many of our campers are the children and grandchildren of alumni campers and staff. Our mission has remained fundamentally unchanged for nearly 100 years: to foster high self-esteem, cooperative community, positive Jewish identity and a lifelong commitment to repairing our world.