Divorce & Discovery: A Jewish Healing Retreat
Now in its 2nd year!
A long weekend of immersive Jewish healing, community building and self-discovery in the stunning beauty of the Sierra Mountains. Traverse one of life's great challenges with the support and guidance of Jewish ritual, wisdom and community.
Plus, experience all that Tawonga has to offer: campfires, song sessions, Shabbat, boating on the lake, river and pool dips, arts and crafts, the challenge course, yoga, stargazing and delicious food!
When
Thursday, October 26 – Sunday, October 29, 2023
Who
Anyone who has ever navigated the multi-faceted challenges of divorce or the end of a long-term relationships. Adults of all ages welcome.
Why?
Judaism offers guidance for many milestones right – birth, marriage, death – with prayers and traditional customs to honor life's rites of passages. But when it comes to divorce, Jewish tradition historically only offers a Get (a divorce contract). This retreat seeks to fill that void by helping people who may feel broken, guilty, shame or in pain find their way back to wholeness – guided by Jewish healing rituals, communal support and professional expertise.
Cost
$689* | Covers all expenses of 4 day/3 night retreat, including professional, expert-led programming, access to a therapist or certified divorce coach, lodging, meals, snacks, bar and coffee service and more.
Need-based financial assistance available (indicate interest in registration process).
*Four day adult retreats at Camp Tawonga cost $750, but we are proud to offer this program at a reduced rate thanks to program subsidies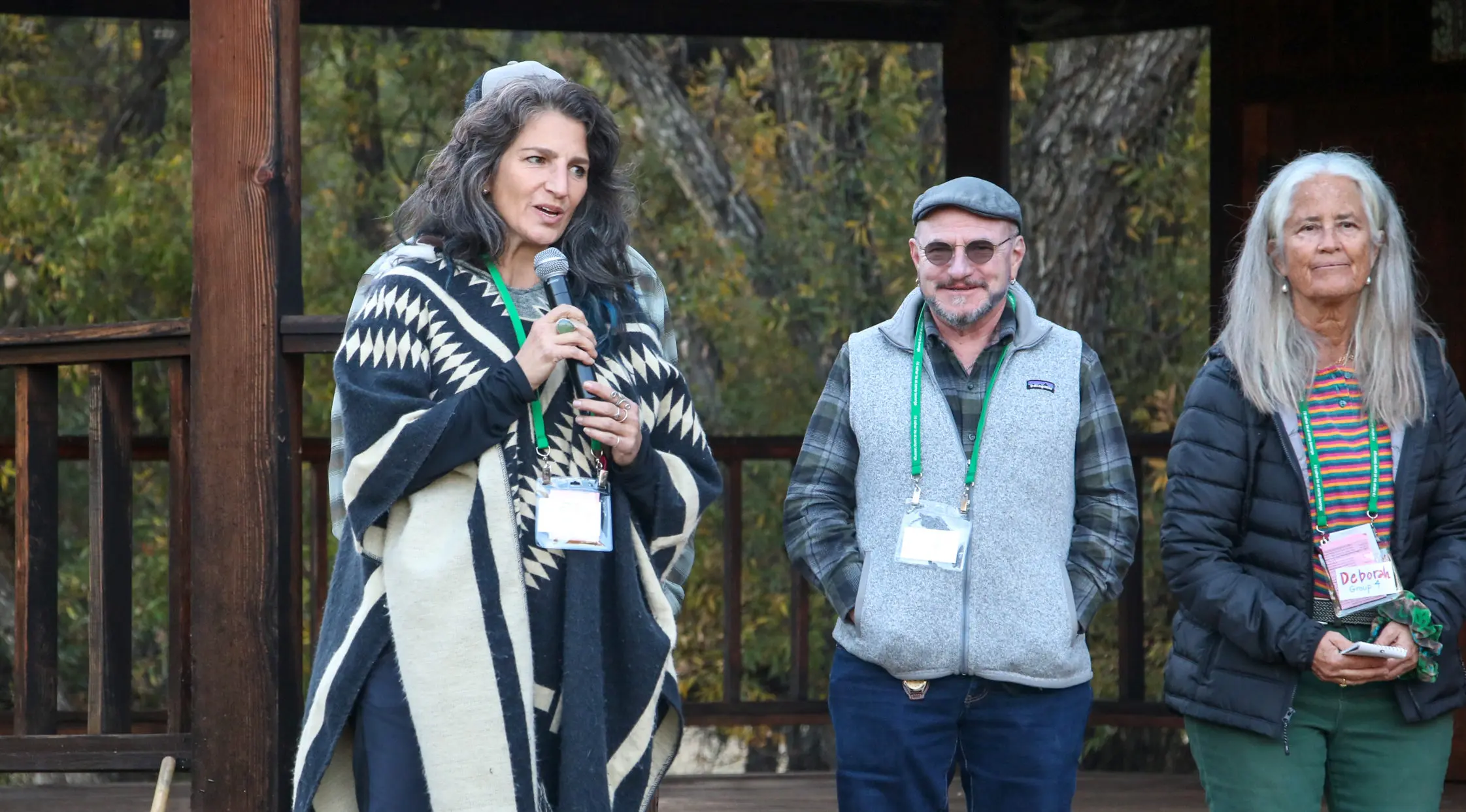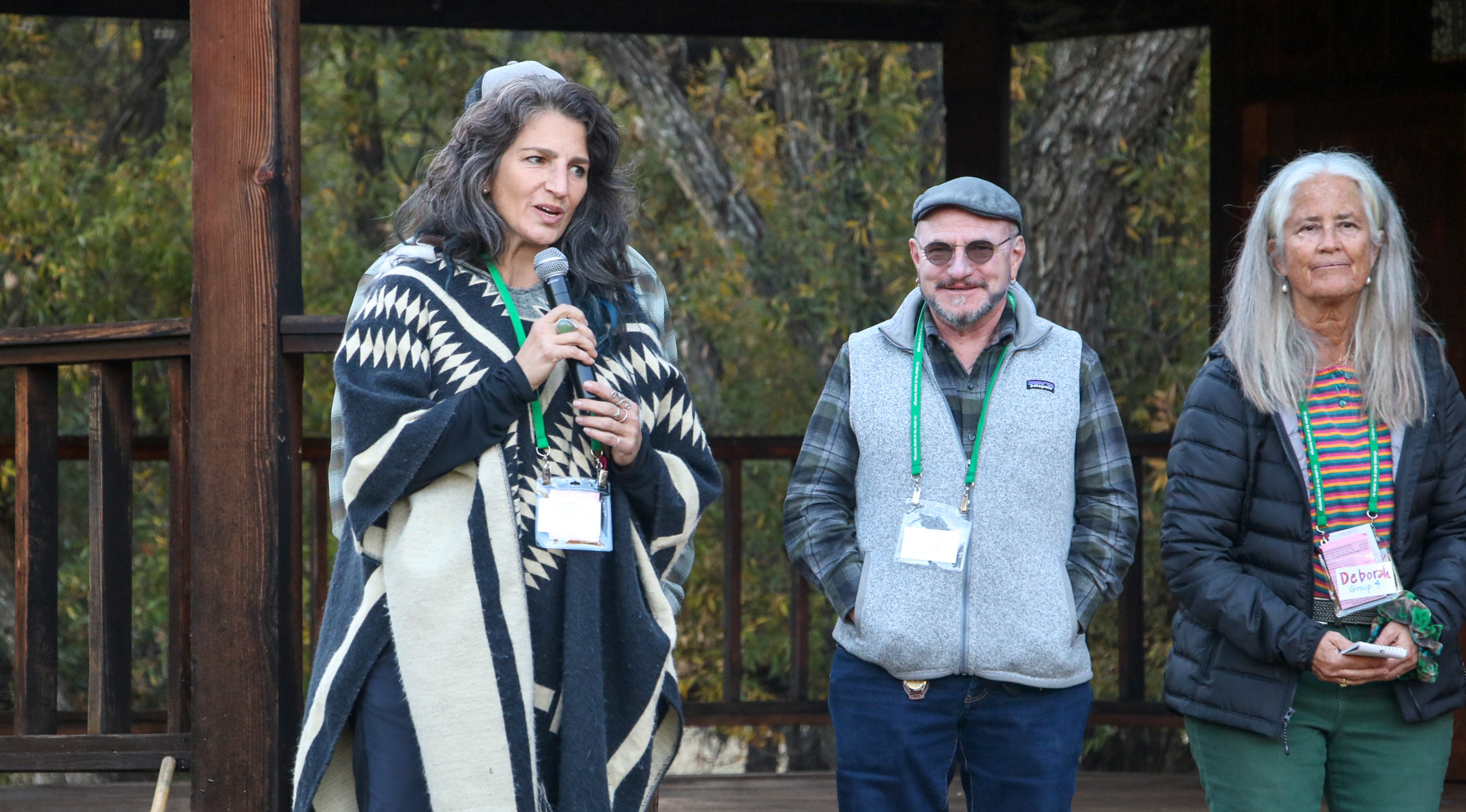 2022 Divorce & Discovery Testimonials
"It turns out, what I really needed for full closure and to move into my future with hope and optimism, was healing in my own language, in my own culture."
"The Divorce and Discovery weekend at Camp Tawonga exceeded all expectations. The rituals created by the incredible leaders felt so natural, as if Judaism was always meant to support the (unfortunate) life-cycle event of divorce."
"Divorce camp was a beautiful experience for me. Hearing other people's divorce stories and leaning into the wisdom that Judaism has to offer helped me move forward in my healing process in this painful journey."
"A friend asked me how the retreat was, and my response was 'life changing.'"
Divorce & Discovery Program Overview
Visioned and founded by Rabbi Deborah Newbrun (renowned former Tawonga Camp Director and Covenant Award Recipient), every aspect of Divorce & Discovery intentionally leads you on a journey to let go of hurt, anger, guilt and resentment within a supportive Jewish community. (Read more about the retreat's origin below under "A Closer Look.")

Divorce & Discovery Program Highlights
Havurah: Your Retreat Friends

Attending an adult retreat can feel intimidating. All participants will be assigned to a Havurah Group … think of this as your retreat friendship group. You will meet daily to have a chance to get to know one another in a small facilitated group, process the day's activities, share experiences and serve as each other's anchors while at camp.
Divorce Café

Your friends and family may be tired of talking about your divorce, and, furthermore, may not know how to support you. Divorce Café is an evening salon-style program for retreat participants to discuss topics of interest related to divorce and healing including managing finances, parenting through divorce and more. Participants will gain peer insights and support through the grief, bewilderment and loss associated with divorce.
Jewish Rituals for Healing from Divorce

Through the sacred act of Jewish ritual, we will honor, process and offer you a path to move through whatever stage of the divorce journey you are in:
Opening Up –

 Morning is a time of great hope and opening. We will offer elective morning

shacharit

(Hebrew for "dawn") services at our "Freedom Forest."

Celebration –

We will celebrate Shabbat in community, reciting prayers, sharing a meal, dancing and singing. Later this evening, a musical Kabbalat Shabbat service will invite participants to feel the joy in Judaism.

Connectedness & Joy –

We know that when we sing in community, we feel interconnected and joyful. On Saturday morning, we will gather for a Torah Service in Tawonga's outdoor sanctuary amidst the trees called "

Makom Shalom

," which means Place of Peace or Wholeness. We will hear the Torah portion interpreted through a divorce lens and those who want can experiment by standing Kaddish for the ending of their marriage.

Separate & Heal –

Havdalah means separation. It is the ritual that distinguishes between the sacred time of Shabbat and the ordinary time of the rest of the week. We will use our Camp Havdalah ceremony to help people separate both Shabbat from the rest of the week, as well as their married selves from their non-married selves.

Ritual Mourning

– Sitting

Shiva

is the Jewish way to mourn the death of a beloved. Those who are interested will have the opportunity to sit in community, in a facilitated circle, to mourn the death of their marriage.

Letting Go –

Tashlich

is the ritual associated with Rosh Hashanah of throwing bread crumbs in a body of water to symbolically release the things we want to let go. During the retreat, partake in this healing ritual as we throw small stones into the Tuolumne River and recite individual and communal prayers of letting go.

Cleanse, Release –

A

mikveh

is

a bath in which Jewish ritual purification is performed, the water has to be

mayim chayim

– living waters. During the retreat, participants will  have the option to partake in a

mikveh

in the waters of the Tuolumne, which are very much alive!
Professional experts and religious and spiritual leaders

Professional experts and religious and spiritual leaders will help you find a path back to wholeness. From rabbis, therapists and healers to divorce coaches, yoga instructors and challenge course facilitators, our team of guides is here to support you:
Rabbis and Jewish Educators – These spiritual leaders will be the backbone of the weekend's Jewish learning and engagement. They will lead workshops, Jewish rituals and art-focused activities to help facilitate healing.

Therapists – Therapists (along with our faculty) will help facilitate the Havurah Groups and be available in the afternoons to check in with participants who sign up to meet with them.

Certified Divorce Coaches

– To provide expert, empathic listening and suggestions for specific approaches and activities for people going through the early phases of divorce.

Massage Therapists

– Two massage therapists will be at camp during the retreat offering hour-long massage sessions,

for an additional fee

. Body work can be both healing and comforting.

Yoga & Challenge Course Instructors – Physical movement helps us to be in sync with our bodies and tap into newfound strength. Our yoga instructor will support participants to still the mind, feel grounded in the body and connected to the breath. Challenge Course facilitators will empower participants through overcoming physical and mental obstacles.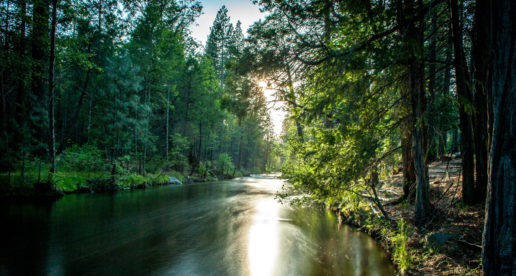 What Will Participants Take Away?
In the post-retreat survey. . .

Our inaugural Divorce & Discovery Jewish Healing Retreat was an overwhelming success, evidenced by the 75% of participants who completed a post-retreat survey:
100% shared they were glad they came;
100% would recommend the retreat to a friend;
100% felt they got from the experience what they had come for;
And 98% reported they now feel Judaism has more healing to offer than they previously felt.
You can also expect to feel. . .

Grounded in and supported by Jewish ritual and practice as a way to heal from the grief and pain of divorce.
Rejuvenated by joyful experiences, both individual and communal.
Equipped with the knowledge and tools to replicate Jewish rituals at home to continue the healing and recovery process.
With a community of peers to call on who are traversing a similar path. 
Connected to the natural world and refreshed from unplugging from technology.
Inspired and hopeful for what's ahead.
General Retreat Highlights
Activities

In addition to specialized programming, we will offer all of our classic weekend program activities, including yoga, arts and crafts, the challenge course, hiking, campfires, boating on the lake, stargazing and more!
Meals

Tawonga will serve tasty and nutritious meals to participants with vegetarian and vegan alternatives at every meal.. Free-flowing Peet's coffee is available daily.
Housing

For this retreat, all participants will stay in our rustic cabins with electric outlets and a heater. These cabins are in very close proximity to a bathroom, and most participants will either have a room to themselves or share with only one or two other people.
Location

Camp Tawonga's beautiful 160-acre property is situated on the doorstep of Yosemite National Park, on the middle fork of the Tuolumne River. Our rustic, serene wilderness location offers authentic, immersive experiences in nature. Read more about Tawonga's location and facilities here.
How to Register
Registration for Divorce & Discovery is open to the public! Sign up by clicking here. If you joined last year, you're welcome to come again. Note that this is a different registration link than for other Tawonga programs. When registering for this program, you will need to select "Adult/Family Application."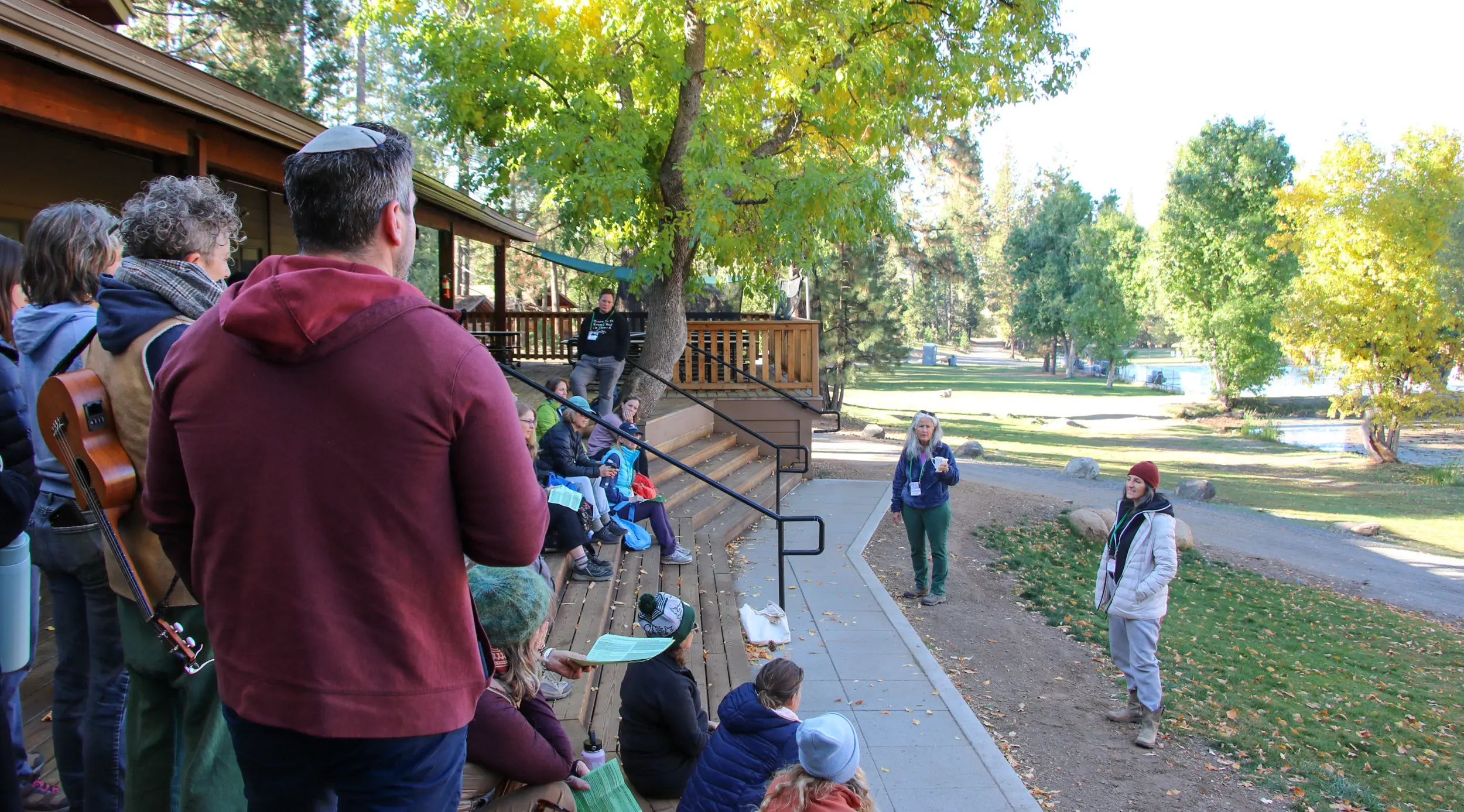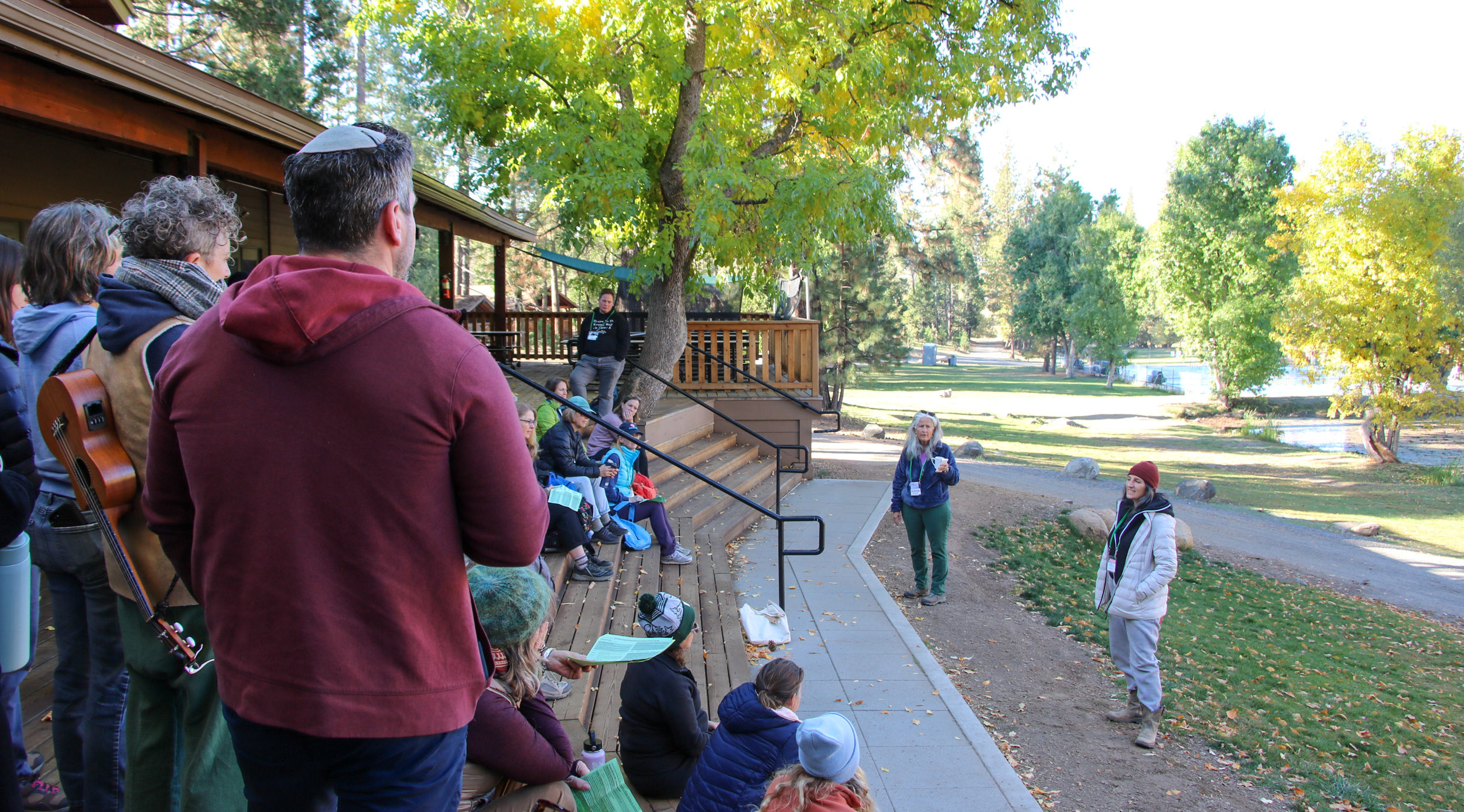 Press on Divorce & Discovery
FAQs: Divorce & Discovery Retreat

Do you have to be divorced to attend?

This retreat will support people who feel broken and in pain following a separation from a close romantic partner. You do not need to have been married to attend, nor do you need to have officially divorced. If you aren't sure if the program is right for you, reach Rabbi Deborah Newbrun to discuss at deborah@tawonga.org.
Do you have to be Jewish to attend?

While you don't have to be Jewish to attend, anyone who joins should have an open mind and an interest in Judaism. A major focus of the retreat will be engaging in Jewish rituals and practices as a way to process and heal from divorce. We expect all types of Jews and Jew adjacent folks to attend.
I am in the process of separating/getting a divorce. Can I still join?

If you have made the decision to no longer be with your life partner, and want to experience healing through Jewish ritual, then this is the right program for you. If you're not sure, please contact Rabbi Deborah Newbrun at deborah@tawonga.org. She will be happy to discuss with you.
I got divorced many years ago. Can I still attend?

Yes. The pain and suffering caused by divorce can stay with us for a very long time. This retreat will still have much value for you, no matter how many years have passed since your divorce.
I joined Divorce & Discovery last year. Can I join again this year?

Yes! Participants from last year are welcome to join again. The program will feel familiar and at the same time offer continued healing and growth.
I'm not a huge wilderness person. Is this the right program for me?

You don't have to be an avid camper to appreciate this retreat or Tawonga's beautiful location on the Tuolumne River! Those who are interested will be able to partake in river dips, hikes and nature exploration throughout our 160-acre property.
I was in an LGBTQ relationship, will I be the only one with that identity?

We can't be sure who will sign up, but Camp Tawonga is nationally known for our leadership in LGBTQ inclusion and celebration. We anticipate having LGBTQ as well as straight participants and welcome everyone.
I have a lot of questions about how the retreat will run.

Check out our general FAQs for weekend programs here. If you still have questions, a member of our team will be happy to support you. Reach us at 415.543.2267 or info@tawonga.org.
Health, Safety & COVID
In order to prioritize the health and safety of our campers, staff and entire Tawonga community, all weekend program participants who will be eligible for the vaccine by the time their program begins are required to be fully vaccinated (including a booster shot, if eligible) against COVID-19, as are all Tawonga staff. We will have trusted and qualified medical staff on site as always. You can also click here for our COVID-19 FAQs.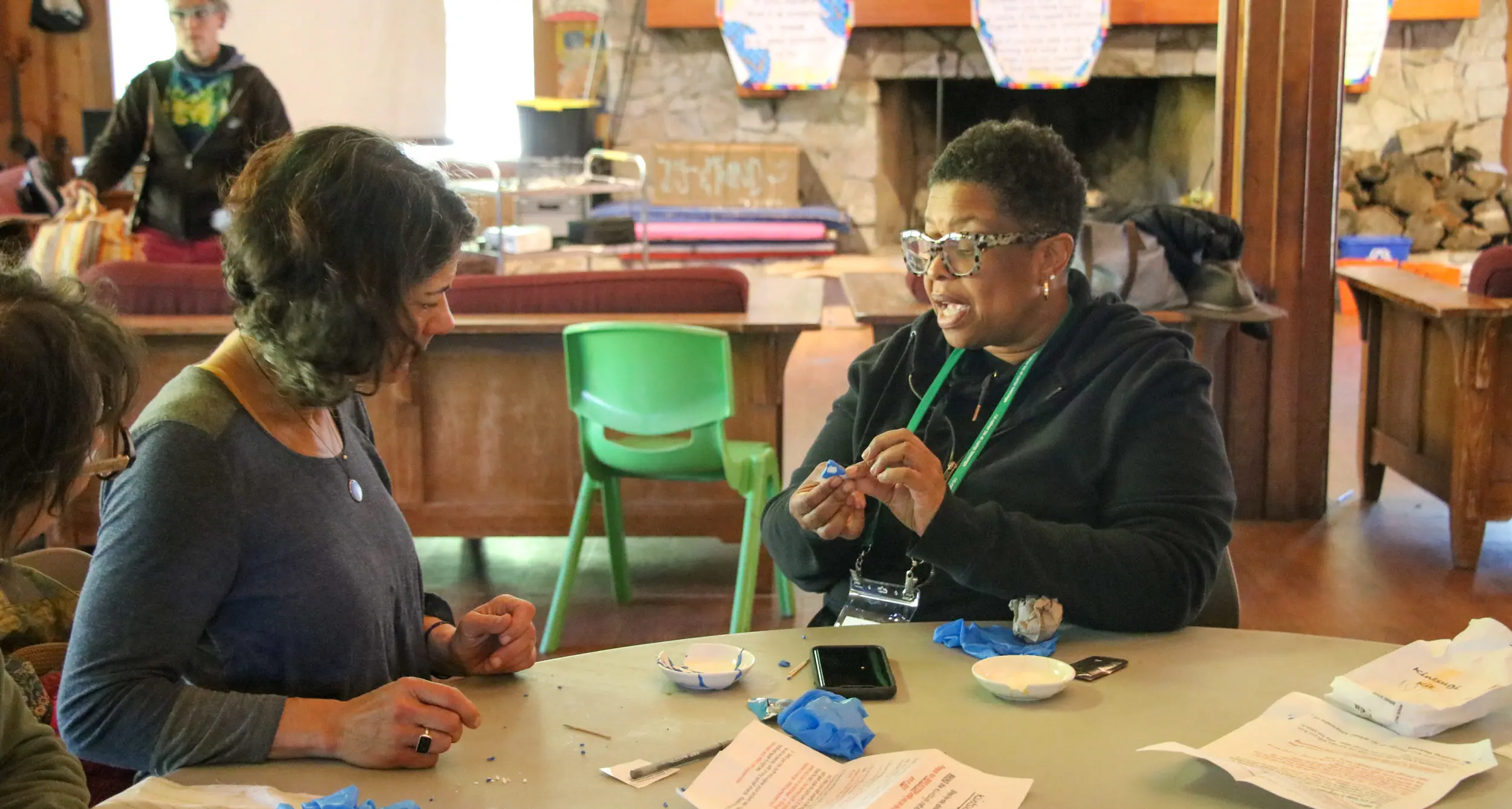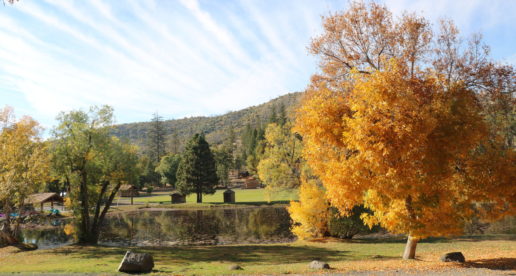 Read More About Rabbi Deborah Newbrun

In the early 2000s (while serving as Tawonga's Camp Director), while Deborah was going through a painful divorce from her wife, she lamented that Jewish ritual and Jewish leaders offered her family so little in the way of a roadmap or any real kind of support through this milestone. With her two boys only in grade school, she was left feeling abandoned by the Tradition and turned to secular healing experiences while attempting to traverse the painful, disorienting and complex process of divorce.
"My hope for this weekend is that all the participants who are traversing this great challenge find a path back to feeling whole – and that they recognize that Jewish wisdom can be a guide for painful moments in life." – Rabbi Deborah Newbrun
During her rabbinic training, Deborah sought to address this gap in Jewish practice and devoted her entire rabbinic capstone project to the creation of a Divorce & Discovery Jewish Healing Retreat. The visioning, curricula development and retreat structure of this program have been vetted by rabbis, program experts and individuals who have experienced divorce. The result is a transformative, intentional Jewish communal experience rooted in over 40 years of program expertise and 3000 years of Jewish ritual. You can read Deborah's bio here.
Wendy Kesser: Certified Divorce Coach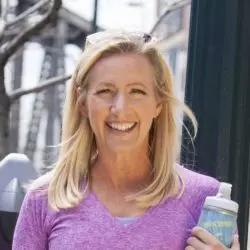 Also on the Divorce & Discovery leadership team is Wendy Kesser, Certified Divorce Coach who specializes in supporting Jewish families and individuals. Wendy was instrumental in our inaugural retreat in 2022 and will join us once again this year. Wendy can't wait to support you through your journey.
A Peek into Jewish Healing
Rabbi Akiva, one of our Talumdic Rabbis, teaches us that divorce is not a tragedy but a remedy for a marriage that has broken beyond repair. At Divorce & Discovery Jewish Healing Retreat, we will use prayer, Jewish text, ritual and communal practices to support participants on their journey to feeling whole again. Below are just two examples of applying Jewish practice and prayer toward the process of healing from divorce:
Letting Go & Releasing Anger

Tashlich is the ritual associated with Rosh Hashanah of throwing bread crumbs in a body of water to symbolically release the things we want to let go. During the retreat, partake in this healing ritual as we throw small stones into the Tuolumne River and recite individual and communal prayers. One we may recite together is this Prayer for Tashlich: "Lift my troubles off my shoulders. Help me to know that last year is over, washed away like crumbs in the current. Open my heart to blessing and gratitude."
Processing Sadness & Struggle

Below is an example of a prayer that will be a part of our outdoor Shabbat morning Torah services: 
"Talking to God: Personal Prayers for Times of Joy, Sadness, Struggle and Celebration"
By: Rabbi Naomi Levy.

I am holding it all together on the outside, God, but inside my heart is crushed.
I never imagined the future without them.
I never imagined myself without them.
Help me, God.
Give me the courage to face the past and to learn from it.
Remind me to take the time to grieve for all that is no more.
I feel so alone
Be with me, God.
Teach me to believe that there is hope for me, that I will find love again.
Heal my heart, God.
Fill me with the strength to gather up all the broken pieces, and begin again.
Amen
Questions?
Feel free to reach out to Deborah Newbrun with questions relating to the retreat at deborah@tawonga.org. For registration, housing, or other logistical questions, please reach info@tawonga.org or 415.543.2267. A member of our team will be happy to support you.