Now in its Third Year!
Unplug and immerse yourself in a community of supportive, amazing women – spanning the generations – for a deeply inspiring, joyful experience in Tawonga's beautiful wilderness.
When
October 12 – 15, 2023
Who
Anyone who is woman-identifying and 21 or older
Register
Early registration begins November 15, 2022 and open registration begins November 29, 2022. To sign up, click here!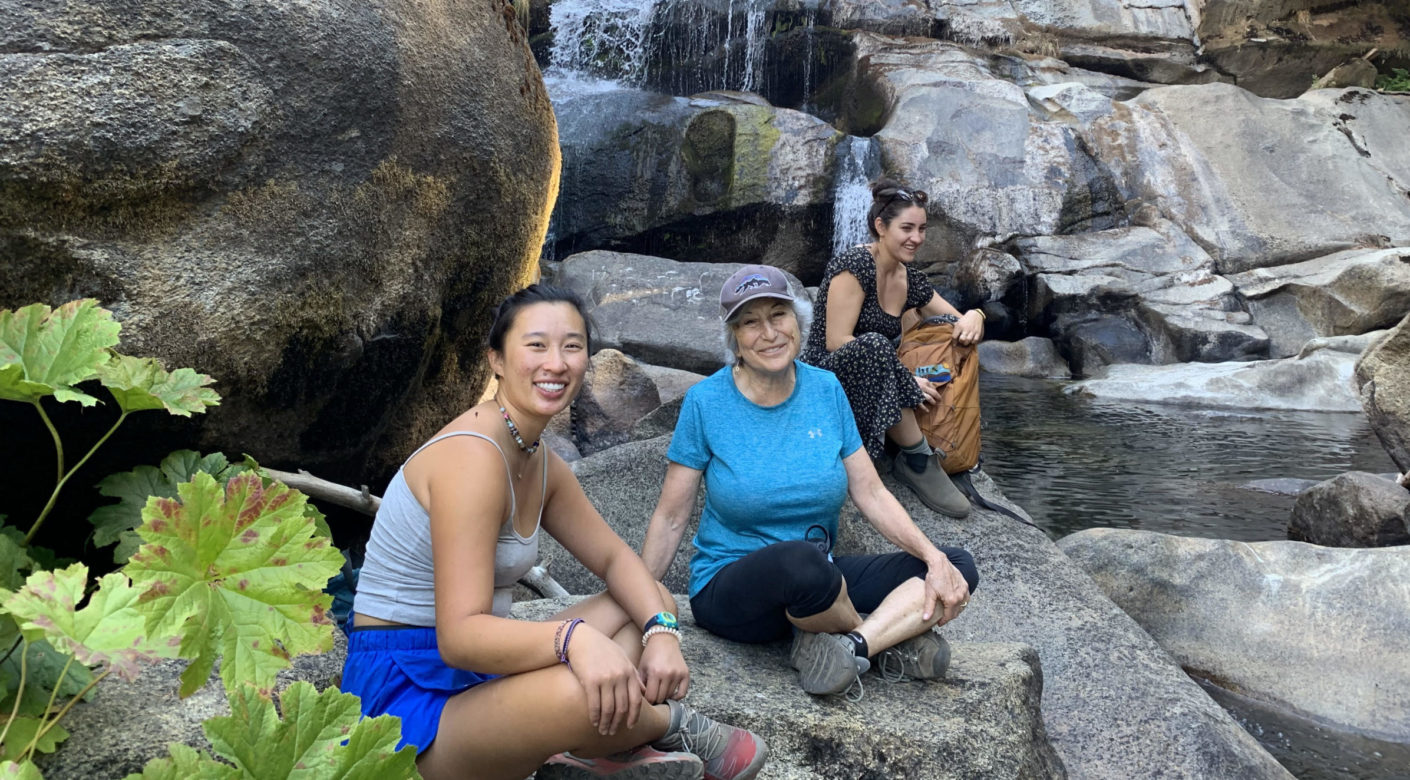 Program Overview
Women's Weekend is just for you, to relax, recharge and build community with other women in a safe and majestic space. After our first Women's Weekend in 2021, the overwhelming consensus was, we can never not do this again! From the powerful river mikvah to the silent disco to the women's concert, women shared how this weekend was transformative. 
At Women's Weekend, you will have the opportunity to:
Unplug in nature through morning yoga, hikes in the wilderness and dips in the Tuolumne River;

Connect to Judaism and spirituality through a soulful and musical Shabbat celebration; 

Tap into your creative side with watercolor, jewelry making, nature art, a women's concert and other activities. 

Expand your horizons through dynamic workshops led by expert facilitators on career, parenthood, spirituality and more; 

Enjoy delicious meals prepared by our talented kitchen staff;

Release and recharge through dance, reflection and meditation.
Anyone who is 21 or older and women-identifying is welcome – bring your mom, sister, partner and/or friends. Or come solo and meet new friends! Please note this is a kid-free weekend, with exceptions made for breast-feeding infants.
Cost
$750 | Oct 12 – 15 (4 days)
Financial Assistance is available for Women's Weekend. Learn more here. 
How to Register
There's now a waitlist for this program. You can join the waitlist by clicking here. Note that this is a different registration link than for other Tawonga programs. When registering for this program, you will need to select "Adult/Family Application." Also please note that women who attended this weekend in 2022 are eligible to register early on November 15. 
2021 Women's Weekend Testimonials

I came here trying to find my inner goddess, and this has been nothing less than the perfect weekend for that. Thank you all.Women's Weekend Participant
Until this weekend, Tawonga never felt like my place. I would come and be in the background – but this weekend felt like I belonged. The laughs, the joy, the dancing … That was the most fun I have had, especially after this really rough year. I can't wait for the next one.Women's Weekend Participant
I hadn't been back to Tawonga in a decade, and this weekend, I got to make new memories here, and it has been incredible. Connecting with old friends and meeting new people here and being able to share this place with my mom for the first time really in 31 years. This was amazing.Women's Weekend Participant
You can read more about Tawonga's inaugural Women's Weekend on our blog.
COVID-19, Health & Safety
In order to prioritize the health and safety of our campers, staff, and entire Tawonga community, we will be making some changes to our 2023 programs and Camp practices. Expect 2023 FAQs shortly.