Erev Rosh Hashanah Celebration
Tawonga's annual Erev Rosh Hashanah Celebration is a beautiful and joyful way for you and your family to welcome the Jewish New Year. Each year, we celebrate this High Holiday in the spirit of Camp Tawonga – in community, with joyous song and meaningful prayer.

Save the Date for 2021! Monday, September 6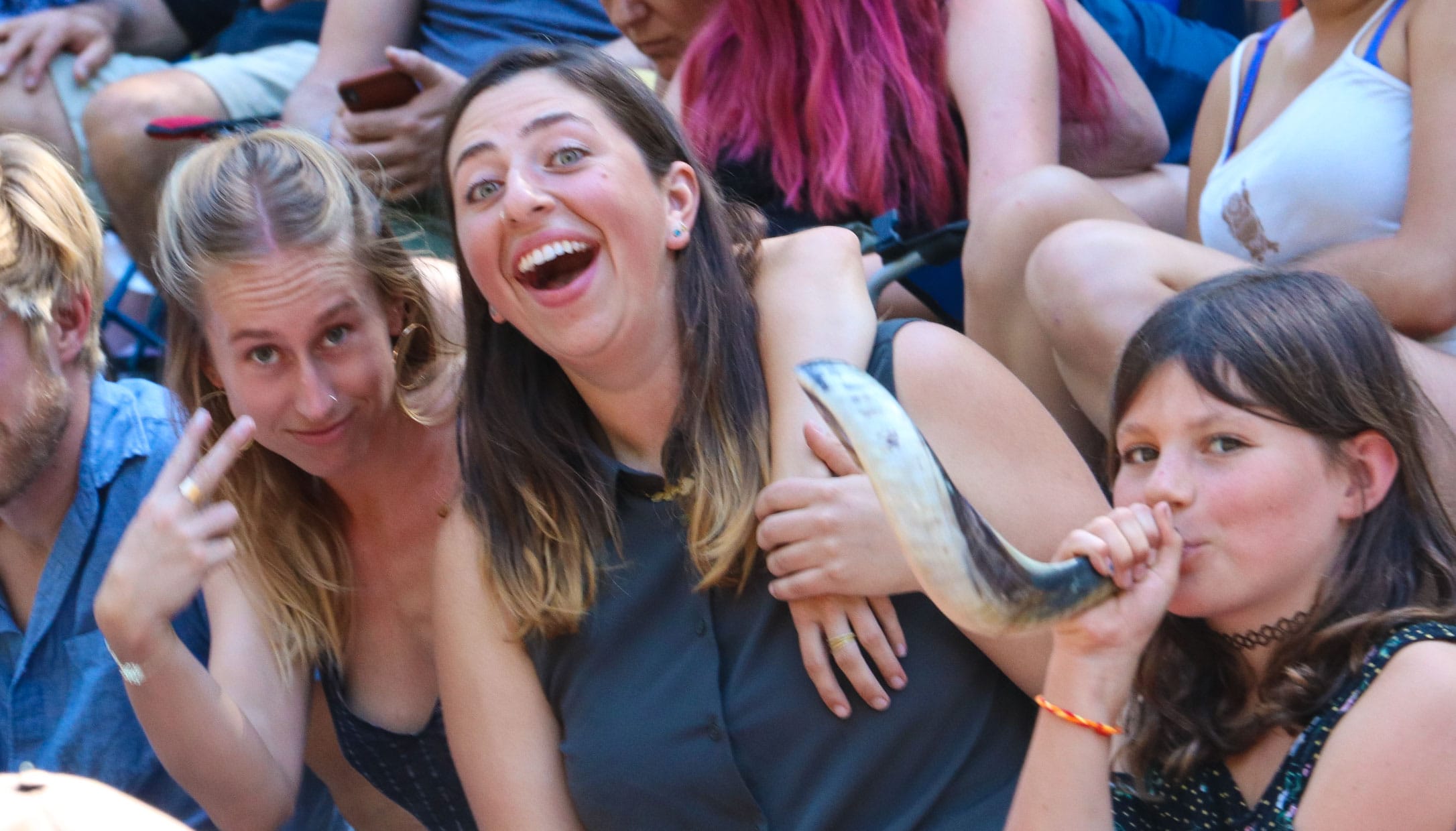 Program
All are welcome, from babies to great grandparents at this festive, inspiring and kid-friendly service. We usually gather in Oakland's serene Joaquin Miller Park or in San Rafael's stunning McNears Beach. Check out beautiful photos captured by the Marin Independent Journal from our 2019 celebration.
This event began in 2009 with a small group of Tawongans and their friends in Tilden Park wanting an outdoor communal service. Today, over 1,000 Tawongans come out for the celebration every year. Watch the below video to see this program in action!
What to Expect
This is a family-friendly service full of Tawonga ruach (spirit), learning and song.
We have crafts and programming for kids, an inspired and musical main service led by Tawonga's renowned staff and song leaders, a community-wide shofar blowing contest – and of course, challah, apples and honey for all to enjoy for a sweet new year.
Tickets
Tickets for this event are usually sold on a sliding scale from $18 per person to $118 per person. We also want everyone who wants to experience this program to be able to. No one will be turned away for lack of funds.