Tawonga Erev Rosh Hashanah Celebration
Join Us on Sunday, September 25, 2022!
Joaquin Miller Park, Oakland
Tawonga's annual Erev Rosh Hashanah Celebration is a beautiful and joyful way for you and your family to welcome the Jewish New Year. Each year, we celebrate this High Holiday in the spirit of Camp Tawonga – in community, with joyous song and meaningful prayer.
Program
Join your Tawonga community on Sunday, September 25, 2022 from 3-5pm for our annual Erev Rosh Hashanah Celebration! We will gather under the beautiful redwoods of Oakland's Joaquin Miller Park for a resonant musical outdoor service.
Adults and kids of all ages are welcome to this family-friendly celebration. The program will include traditional prayers, uplifting songs, inspiring reflections and lots of Tawonga ruach (spirit)! Beloved service founders Deborah Newbrun and Isaac Zones will lead the program. (Deborah is a former Tawonga Camp Director and 2018 Covenant Award winner; Isaac is a Tawonga song leader and 2020 Helen Diller Family Educator Award winner).  Don't forget to bring a shofar for our ceremonial community blowing of the shofar.
Tickets
Tickets are on a sliding scale from $18 per person to $118 per person. Check back later to reserve your tickets.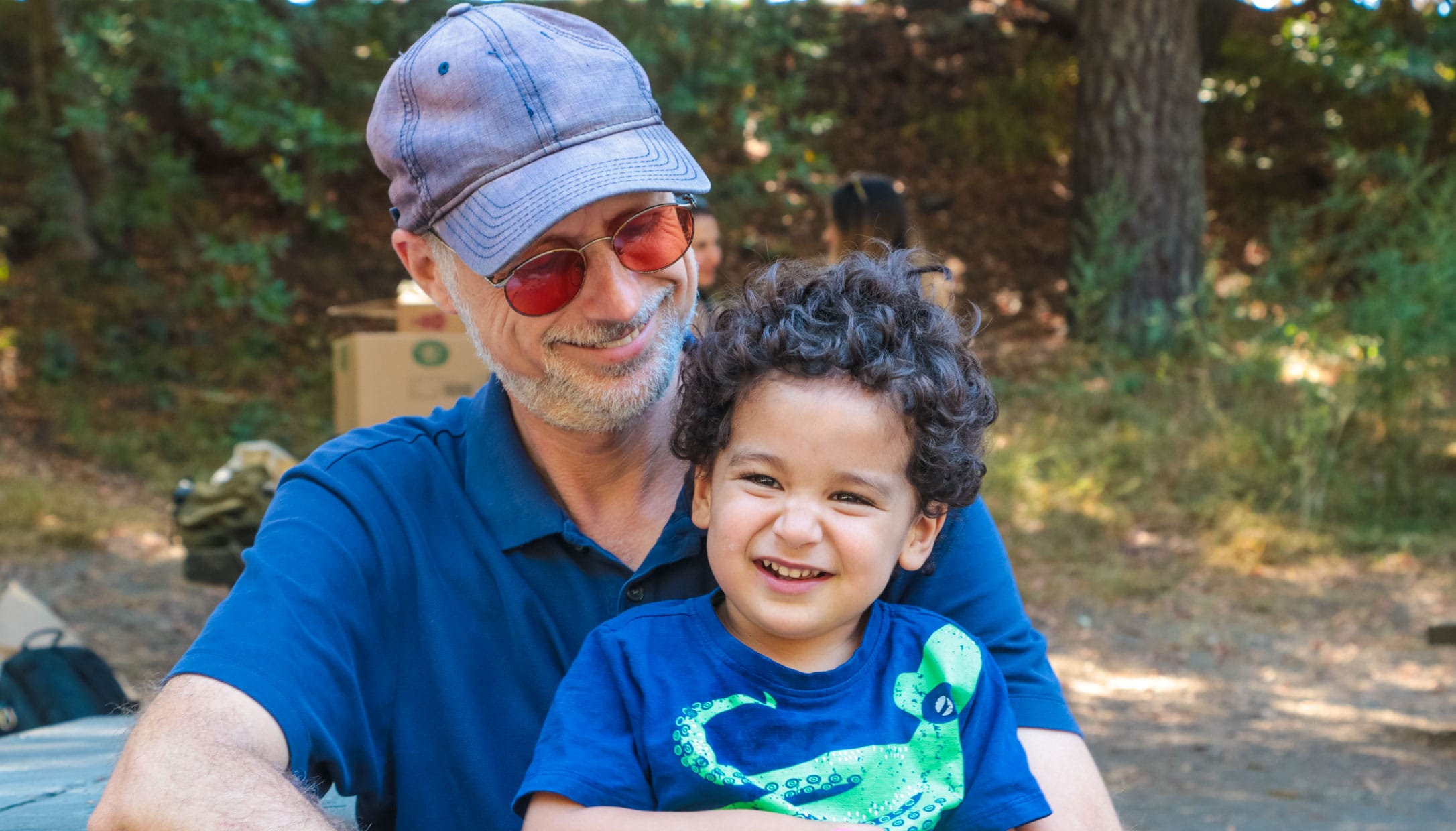 COVID-19 Health & Safety
Tawonga works closely with a COVID-19 Task Force to ensure our programs are run safely and responsibly. At the celebration, all participants must wear a mask for the entire program. We also ask that you attend only if you are feeling healthy. We will only run this program if it is safe to do so.
Save the Date! Tawonga Kol Nidre Service
Tuesday, October 4 | Location TBD
Close out the high holidays with Tawonga. New this year, Tawonga will be joining forces with service leaders Rabbi Deborah Newbrun, Isaac Zones, Rabbi Sue Reinhold and other musicians to bring a Kol Nidre Service to the Tawonga community. Join for prayer, meaningful reflection and beautiful music. (more details to come.)
Questions?
Feel free to reach our San Francisco team if you have any questions: 415.543.2267 or info@tawonga.org.
Please be informed that Camp Tawonga may take photos and videos during this event for promotional use.
Thank you to our event partner PJ Library.