Tawonga Institute:
Professional Training from Experts in the Field
Tawonga Institute is the professional consulting arm of Camp Tawonga, offering expert training, workshops and guidance to nonprofits, NGOs, religious organizations and individuals. Tawonga trainers are award-winning, field-tested practitioners with decades of hands-on experience and a proven record of success.
Training Topics
Emergency Preparedness & Response
Risk Management and Harm Reduction Strategy
Incident Command System
Public Communication Plans
Jewish Education
Fun and Meaningful Program Development
Radical Inclusivity
Organizational Excellence
Outcomes-based planning
Supervising millennials
Motivating without money
Children & Family
Teen health and sexuality
Healthy independence
Gender inclusion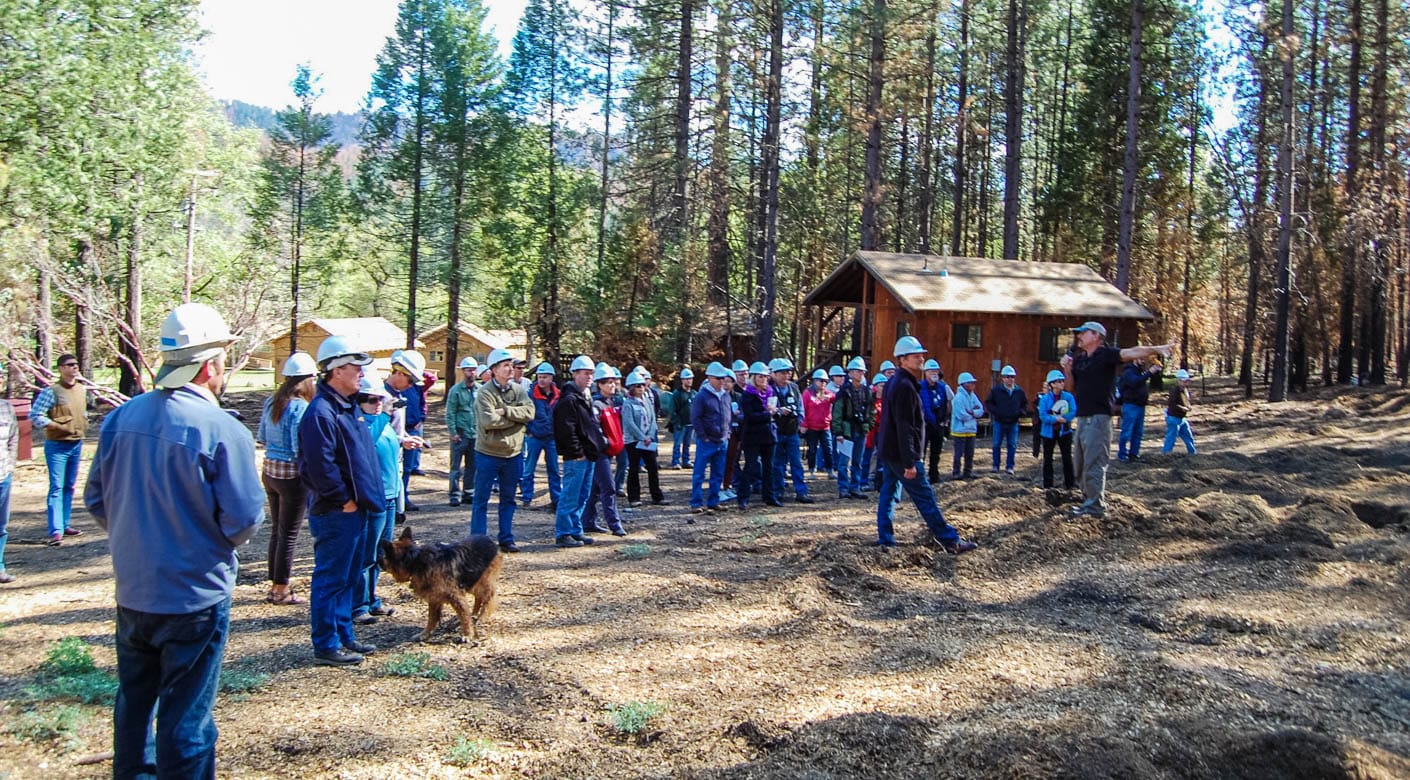 Meet the Trainers
Tawonga Institute trainers make hard topics easy and fun to learn. Each has years of professional experience in their areas of expertise and as educators. They are also dynamic, experienced facilitators who know how to lead engaging – and even fun – workshops.
Ken Kramarz, Tawonga Institute Director

Tawongan Since: 1981
A nationally recognized expert in incident preparedness and response, Ken has trained thousands of professionals here in the Bay Area and around the country working at schools, camps, churches, synagogues and community centers. Ken brings a wealth of experience to the Institute as an attorney, the lead Incident Command System trainer for San Francisco Community Agencies Responding to Disaster and as Executive Campus Liaison for Hillel International. In his three decades as Executive Director of Camp Tawonga, Ken worked side-by-side with Federal, State and County officials responding to a huge range of incidents, enabling to him to create the "Incident Playbook" a step-by-step guide to respond to any kind of incident.
Jamie Simon, Executive Director

Tawongan Since: 1990
Jamie has worked with Camp Tawonga for over 16 years in various capacities including camp director for nine years. In January, 2017, she assumed the role of executive director. An expert in emergency preparedness as well as gender inclusion and teen health education, Jamie speaks at conferences and leads workshops nationally on these issues. In her role as camp director, she participated in the Foundation for Jewish Camp's Executive Leadership Institute and in the Bureau of Jewish Education's Shofar Fellowship. Jamie also served as co-chair of the Foundation for Jewish Camp's Leader's Assembly, a national conference for Jewish camp professionals. She previously worked as the prevention education director at United Against Sexual Assault in Sonoma County. Jamie has a B.A. in Psychology and Women and Gender Studies from Sonoma State University. She loves working with youth, spending time with her friends and family and is an avid fan of the San Jose Sharks. Jamie lives with her husband and fellow Tawongan, Dan, and their son Ezra in Oakland.
Jamie@tawonga.org | @jamietawonga
What Our Clients Have to Say About Jamie
Rebecca Meyer, Camp Director

Tawongan Since: 2004
Becca first came to Tawonga in 2004 as a Unit Head and has served on the full-time staff since 2007. During her tenure as Associate Director, Becca managed many of Camp's most complex activities, including backpacking, teen travel (Quest), transportation, and medical care at Camp. She grew up in New England and attended summer camp in Maine for 8 years. Becca moved to the Bay Area after graduating from Harvard with a degree in Comparative Religion. Prior to joining the full-time staff at Tawonga, Becca worked as a Staffing Director at Camp Walt Whitman, a private camp in New Hampshire, and served on the Steering Committee of the Emerging Professionals in Camping organization. Becca has coached girls' lacrosse for 10 years and received a Double-Goal Coach Award from the Positive Coaching Alliance. Her passions include backpacking, trail running, birding, and being outdoors. She lives in Berkeley with her husband and two children. Her favorite Tawonga values are "The children always come first" and "Kaizen: continuous improvement."
Deborah Newbrun, Director Emeritus and Senior Jewish Educator

Tawongan Since: 1977
Deborah was Camp Director and Executive Director at Camp Tawonga for a total of 24 years, during which time she designed and led the agency's award-winning staff training and oversaw camper programs. She created and built Tawonga's Teen Travel programs, Wilderness Department and ropes course, the LGBTQ Family weekend and the outdoor Erev Rosh Hashanah service. Most recently, Deborah co-created JOLT (Jewish Outdoor Leadership Training) four-day retreats in partnership with other Tawonga Directors, which has been taught to outdoor camp and Jewish environmental leaders around the country.
Deborah is most proud of developing programs and best practices that have become industry standards and of building a radically inclusive Jewish summer camp that is a model for Jewish resident camps all over the country. Deborah also literally wrote the book on Jewish environmental education. It's called Spirit in Nature: Teaching Judaism and Ecology On the Trail [Behrman House, 2000]. Her expertise in Jewish gender education, Jewish food and farming texts, and Jewish values informs her work. Deborah coaches and mentors Jewish resident camp directors around North America with Foundation for Jewish Camp and the JCC Association. She also designs Jewish-themed multi-day retreats for organizations like SVARA (a queer yeshiva), The Kitchen SF, The Los Angeles Jewish Community Federation, and Hazon. Deborah has raised four Tawongas, her two sons and two step daughters, and lives in Berkeley with her wife Sue Reinhold, also a Tawongan.
Myla Marks, Director of Wilderness Programs

Tawongan Since: 1990
Myla comes to Tawonga with over a decade of experience in environmental education and nonprofit leadership. She was a Tawonga camper and spent seven formative summers at Camp as a counselor, wilderness leader and wilderness supervisor. Prior to returning to Tawonga in her current role, Myla was the Director of Training at Playworks, a national youth development nonprofit. She also worked with Sierra Club's Inspiring Connections Outdoors and guided youth on outdoor trips across the country. Myla earned her B.A. in environmental studies from Vassar College and a Masters in Public Administration with a focus in nonprofit management from the University of Oregon. She loves walking in Oakland's redwood forests with her husband and fellow Tawongan, Wes, and their daughter Ariela as well as swimming in beautiful places with friends.
Casey Cohen, Communications & Operations Director

Tawongan Since: 1996
An East Bay native, Casey first experienced Tawonga as a camper, returned as a summer staffer during college, and is now thrilled to work with Camp's year-round team as Communications and Operations Director. Prior to this role, Casey served on the Major Giving development team for Summer Search, a National youth development organization. She has also held communications and program related roles for the USC Shoah Foundation Institute and the San Francisco based Jewish Community Relations Council. Casey earned a B.A. in history from Claremont McKenna College and a Masters in Public Administration with a focus in nonprofit management from USC. Casey lives in Lafayette with her husband, Matt (a fellow Tawongan) and their daughter Sadie. When not at the office, Casey loves to sing, play guitar and explore the outdoors of the Bay Area and beyond.
Aaron Mandel, Associate Director

Tawongan Since: 1994
Aaron first came to Tawonga as a camper in 1994 and joined the staff as a counselor in 2002, which was the best job he has ever had. In 2007, Aaron joined the full-time staff as Tawonga's Teen Program Coordinator and moved on to become one of Camp's Assistant Directors before stepping into an Associate Director role in 2015. One of Aaron's passions is service learning; and he has worked on Tawonga's Teen Service Learning program since 2006, and has led service-learning programs for American Jewish World Service since 2010. Aaron completed the Jewish Service Learning Certificate Program at San Francisco State in 2010 and is currently a Lekhu Lakhem Fellow, a Jewish and Educational Journey for camp directors. Aaron's interests include improv comedy, bird watching, running, and frisbee.
Podcast Resources on Incident Preparedness
---
Tawonga Institute Testimonials
Here What Our Clients Have to Say
Ken Kramarz was integral in helping San Francisco Community Agencies Responding to Disaster carry out its mission to train human services nonprofits and congregations of all faiths to be better prepared for disaster. He was able to help organizations understand and implement coordinated responses to any size disaster, and his knowledge of emergency procedures is only surpassed by his passion and his technique for teaching.
– Alessa Adamo, Executive Director, San Francisco Community Agencies Responding to Disaster (SF CARD)
The drill training process and methodology we learned from Ken has become standard practice in our Campus Emergency Plan and Drill training. It has brought us to a higher level of preparation which we believe, will enable us to assess and respond to emergencies with more knowledge and confidence.
– Jane Post, Associate Executive Director, Peninsula Jewish Community Center
After this training, I now have a stronger understanding and feel better prepared for what to do in an incident. The day was very hands-on, particularly the real-life scenario, and overall was interesting, engaging and not boring at all!
– Zeltzin Jimenez, Communications and PR Coordinator, Escuela Bilingüe Internacional
Our team had rave reviews about our two-day ICS training, including the expertise that both Ken and Jamie brought to the table and the strength of their facilitation. What we learned will ensure increased safety vigilance and improved response in case of an incident for more than 5,000 children as well as more than 2,000 staff who will work with them.
– Aaron Hadley, Chief Operating Office, Kesem
Working with Myla as a mentor was extremely vital in the creation of Eden Village Camp's Food & Farm Road Trip program! She is not only an incredible resource, bringing years of experience and knowledge to the table, but is also thoughtful and creative in her process, allowing me to feel so supported by her guidance.
– Avi Katzman, Eden Village East