Securing our sacred space to serve the Jewish community into the future — for everyone in every season
Getting Ready for the Next 100 Years
Since its founding in 1925, Tawonga has served as a sacred space to build traditions and create memories. As we look to the future, the agency's key priority is to make the Tawonga experience more available to more people. Facing waitlists for nearly all programs, Tawonga is poised to transition from a summer camp to an all-season facility that can serve children, families and adults of all ages throughout the year.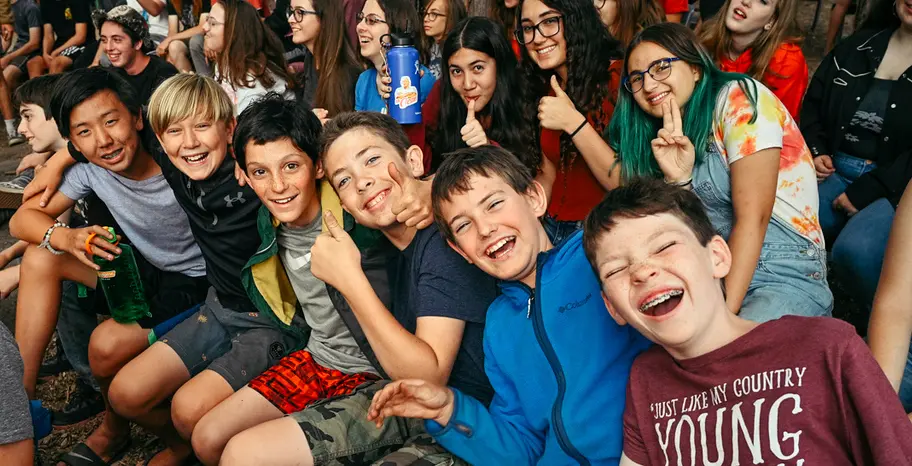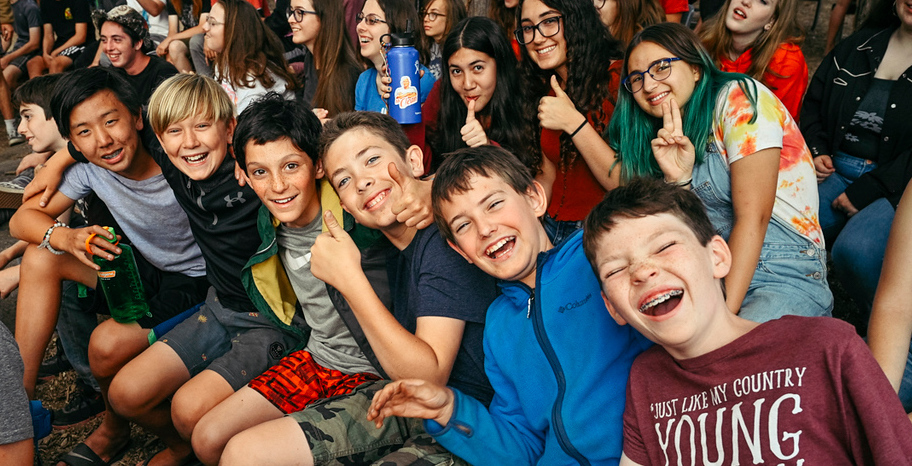 The Vision
Tawonga will serve more people year-round and lifelong. Our model will set the example for excellent summer camp, radical inclusion and environmental stewardship.
This campaign will enable Camp to transform lives for generations to come.Josh and Sara Leslie, Campaign Chairs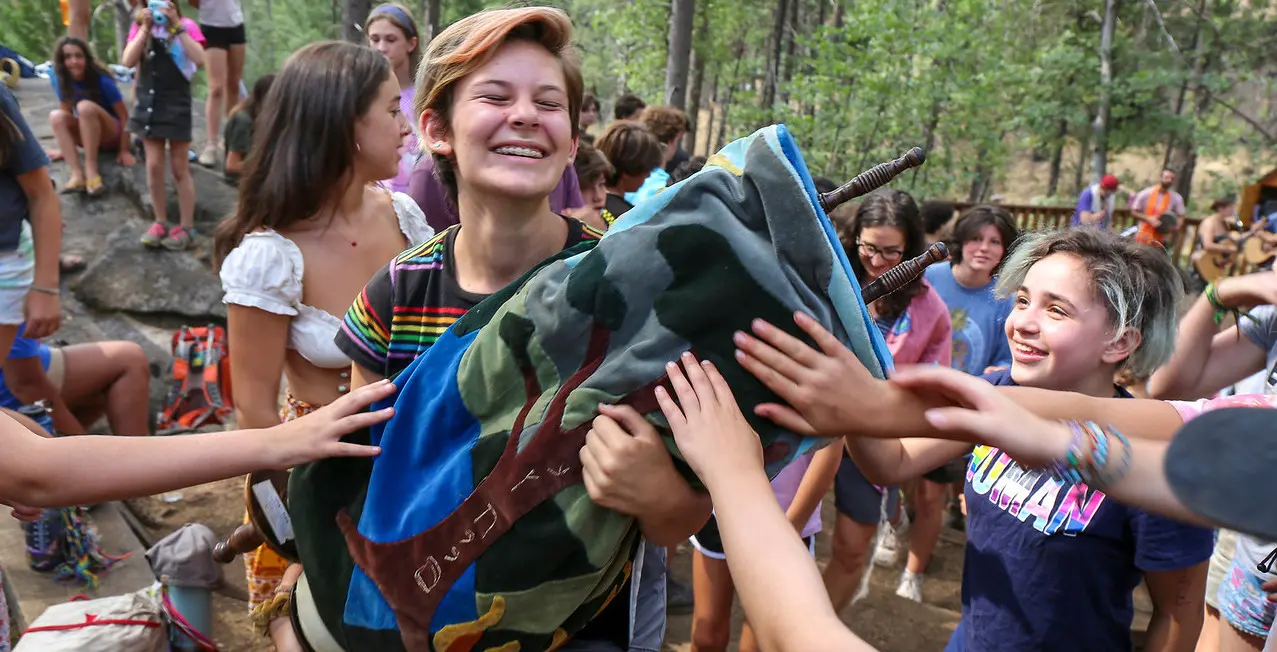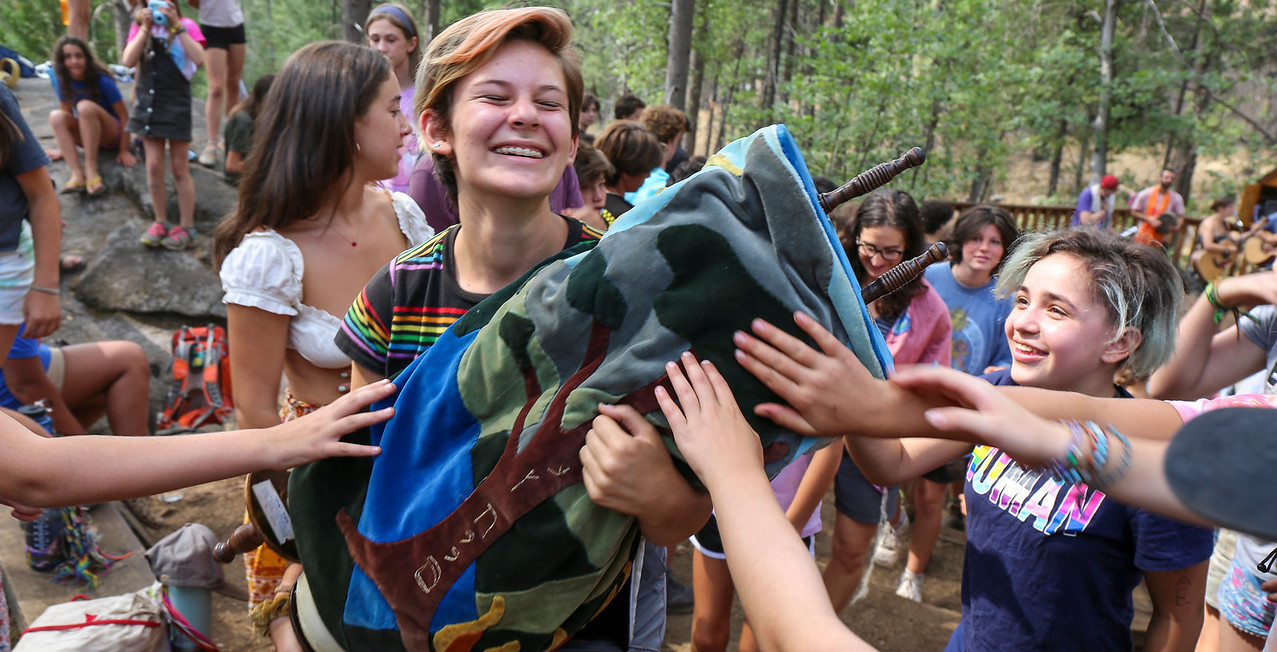 The Campaign
The Campaign to Preserve and Protect Tawonga launched in 2016. We initially focused on Camp's most critical needs: replacing bathrooms and sewers, expanding dining areas, building a new Health Center, implementing grey water capture, undergrounding electrical wires, winterizing facilities to enable year-round use and adding cooling and air filtration systems to address climate change and fires.
We surpassed our $17 million campaign goal!
In 2022, Tawonga asked the broader community to contribute to this campaign. We soon witnessed an incredible outpouring of support. Some gave for the first time, others gave their largest gift ever and so many stretched like never before. Each donation reflected a collective love for Camp, and together we exceeded our $17 million goal!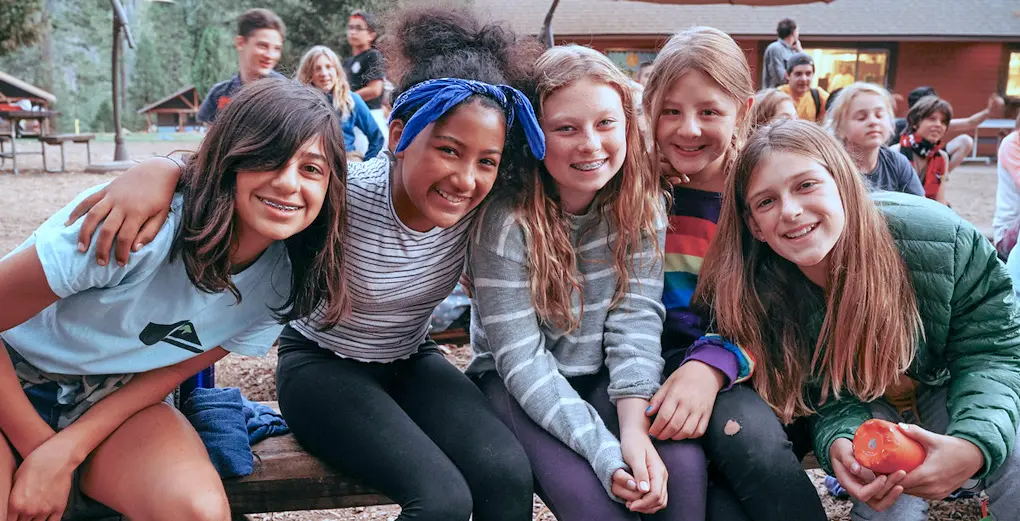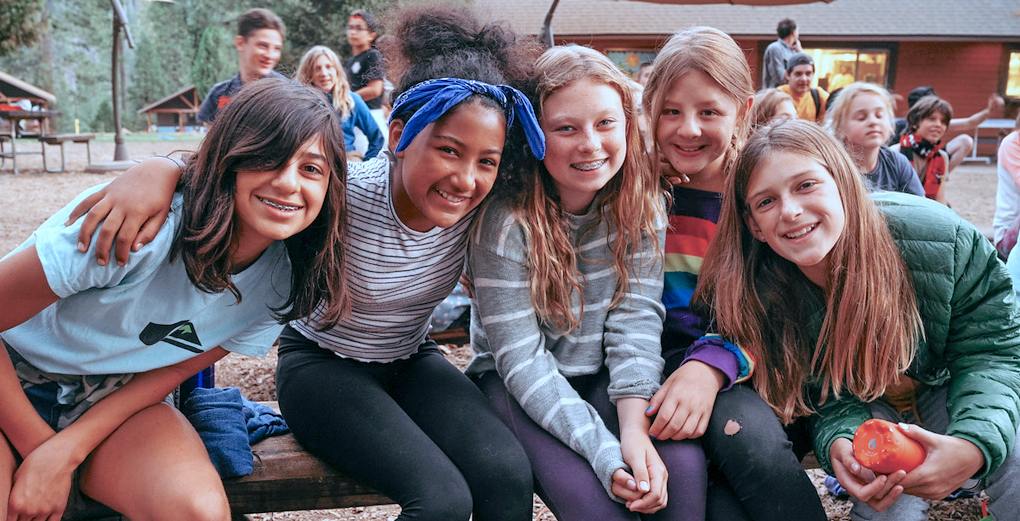 Explore the Projects
Click on the numbers on the map below to read about the completed projects and learn more about what's next.
Health Center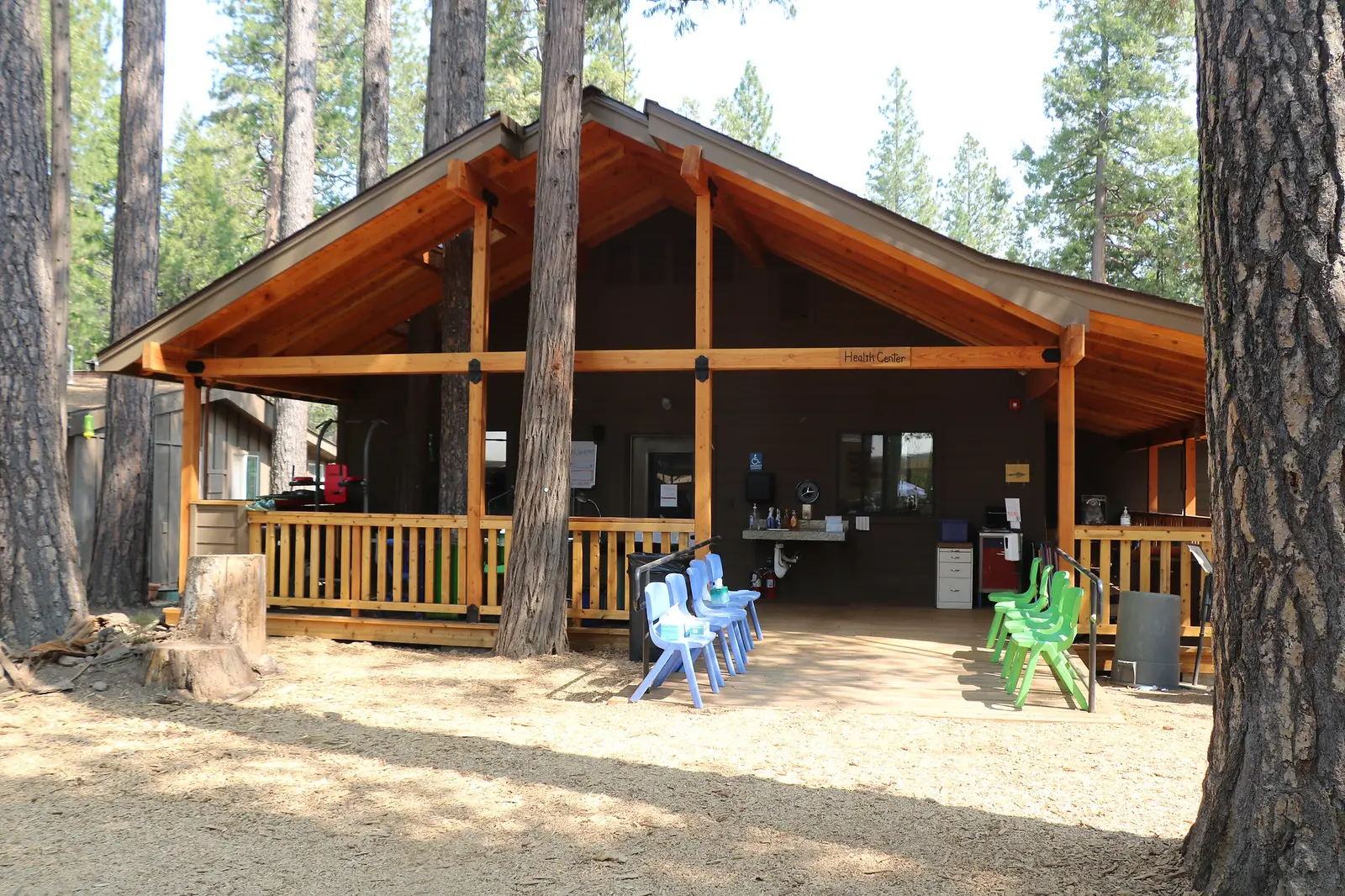 We broke ground on a brand-new Health Center in August 2020 and opened its doors to our Camp community at the beginning of our 2021 season.
Fully winterized for year-round use, this modern facility includes an upstairs clinic with a nurse's office, three patient exam spaces, five patient recovery rooms (with an isolation area) and a medical staff bedroom. A doctor's suite and additional staff housing are downstairs. The new rooms increase enrollment capacity and offset persistent waitlists for our Family Camp Weekends.  
Long on our wish list, the new Health Center enables the best patient care possible for our growing community.
Multi-Purpose Year-Round Winterized Cabins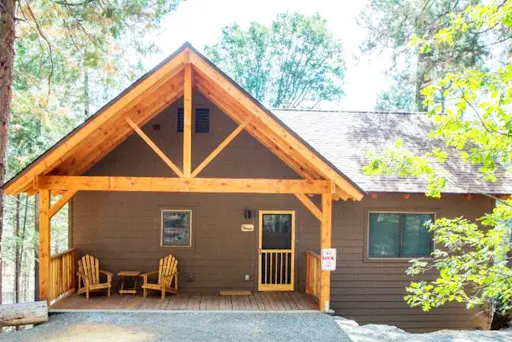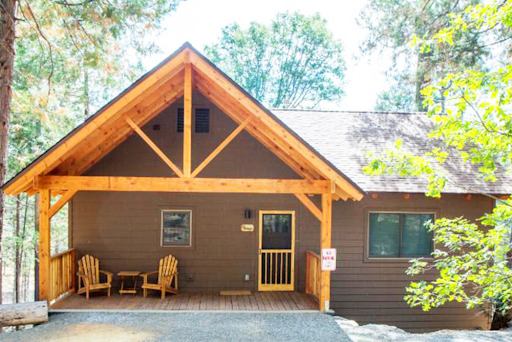 Fully winterized, this new housing is designed for year-round use – comfortable during hot summers as well as cold winters. Each of these two-story buildings has four bedrooms, two bathrooms and a common space with commanding views of the forest along the Tuolumne River. Interiors built with our salvaged pine maintain Camp's classic exposed-beam aesthetic. 
The comfort of these cabins and their proximity to the center of Camp make them prime Tawonga real estate! They're ideal for visiting guests during the summer, multigenerational families or families with babies at our Family Camp Weekends and retreat participants during the winter months.
River Side Cabins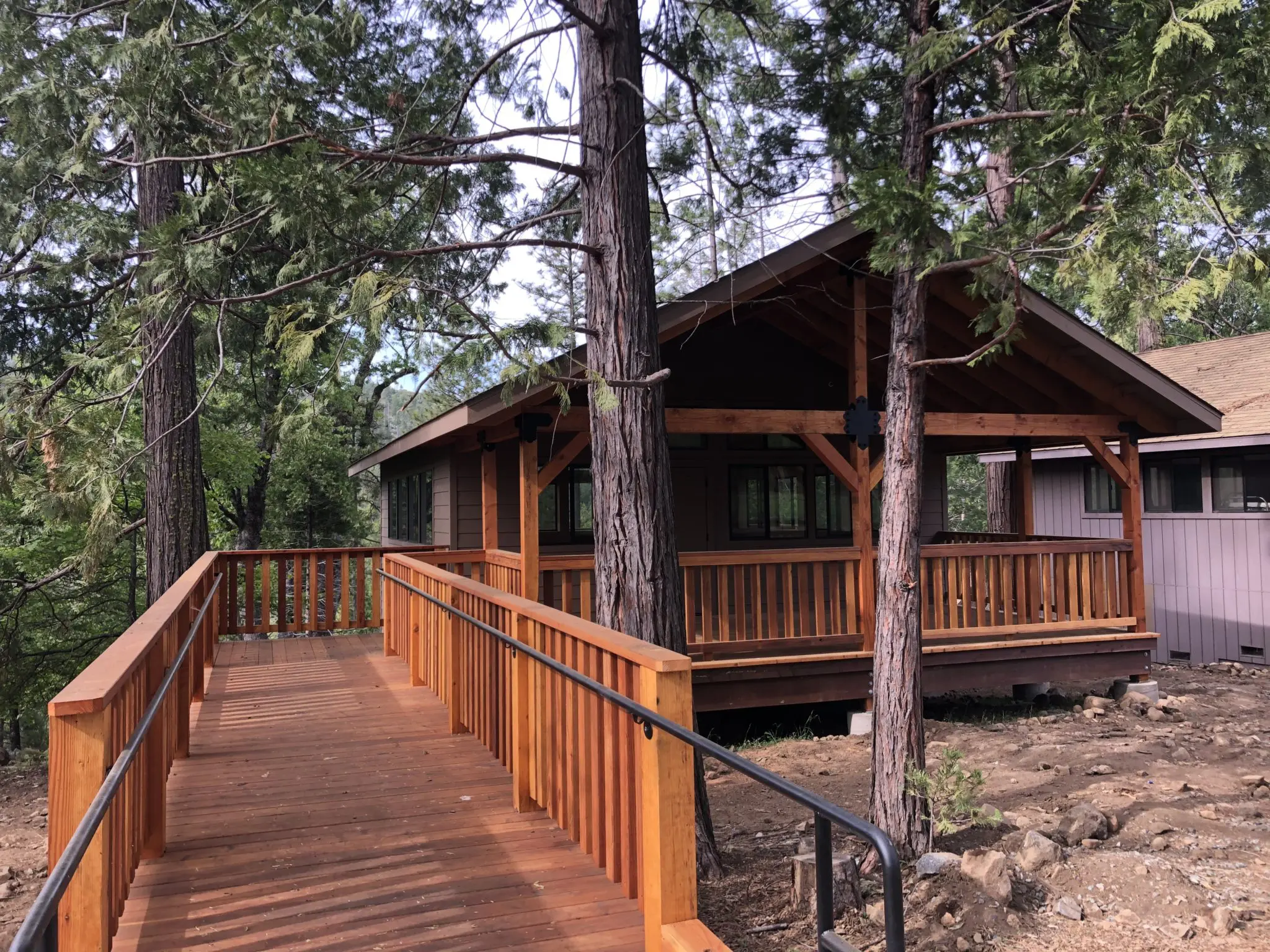 We completed the construction of five new and improved camper cabins on the River side of Camp! In addition to ADA accessibility, each cabin features a roomy deck made of Tawonga-milled cedar wood, full insulation, fire sprinklers and "hidden" electrical outlets for Family Camp Weekends and year-round programs. A seamless fit with the natural surroundings, this state-of-the-art Camp housing looks like it has been on our property forever.
Central Bathhouse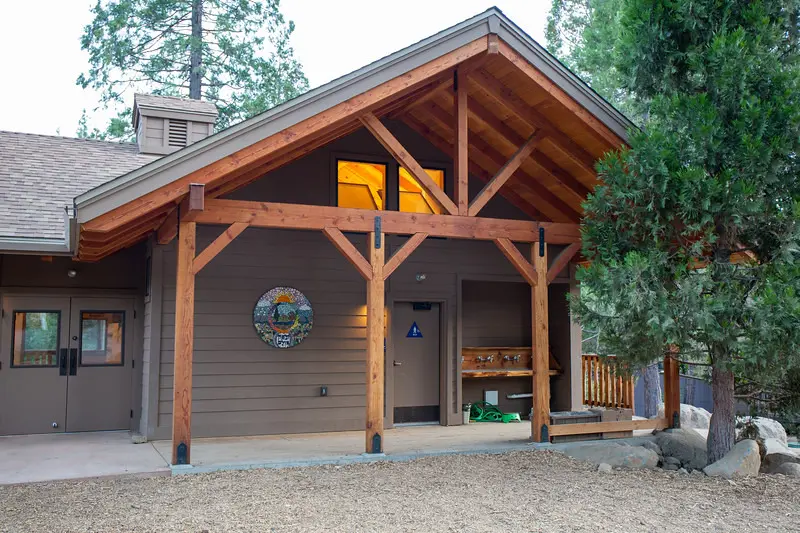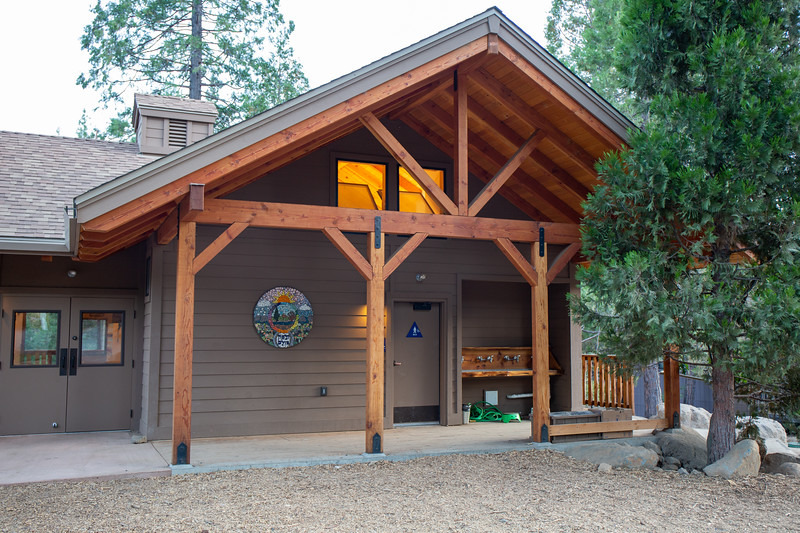 Tawonga's new Central Bathhouse accommodates whole cabin groups at once (12 kids) for brushing teeth, taking showers and washing up for meals. Campers who prefer more privacy love using the "homestyle" private bathrooms that are gender-neutral. The natural wood finishes are made from Tawonga cedars and the camper art from the old Boys' Bathhouse was incorporated into this new building.
The flexible layout of the fully insulated facility also provides a much-improved experience for Family Camp participants. The unique design has six different entrance doors, allowing us to change the layout and gender configurations from program to program. A new radiant floor heating system keeps the Central Bathhouse toasty during the winter months while the new septic and grey water systems align with our environmental sustainability goals.
Golden Triangle Rehabilitation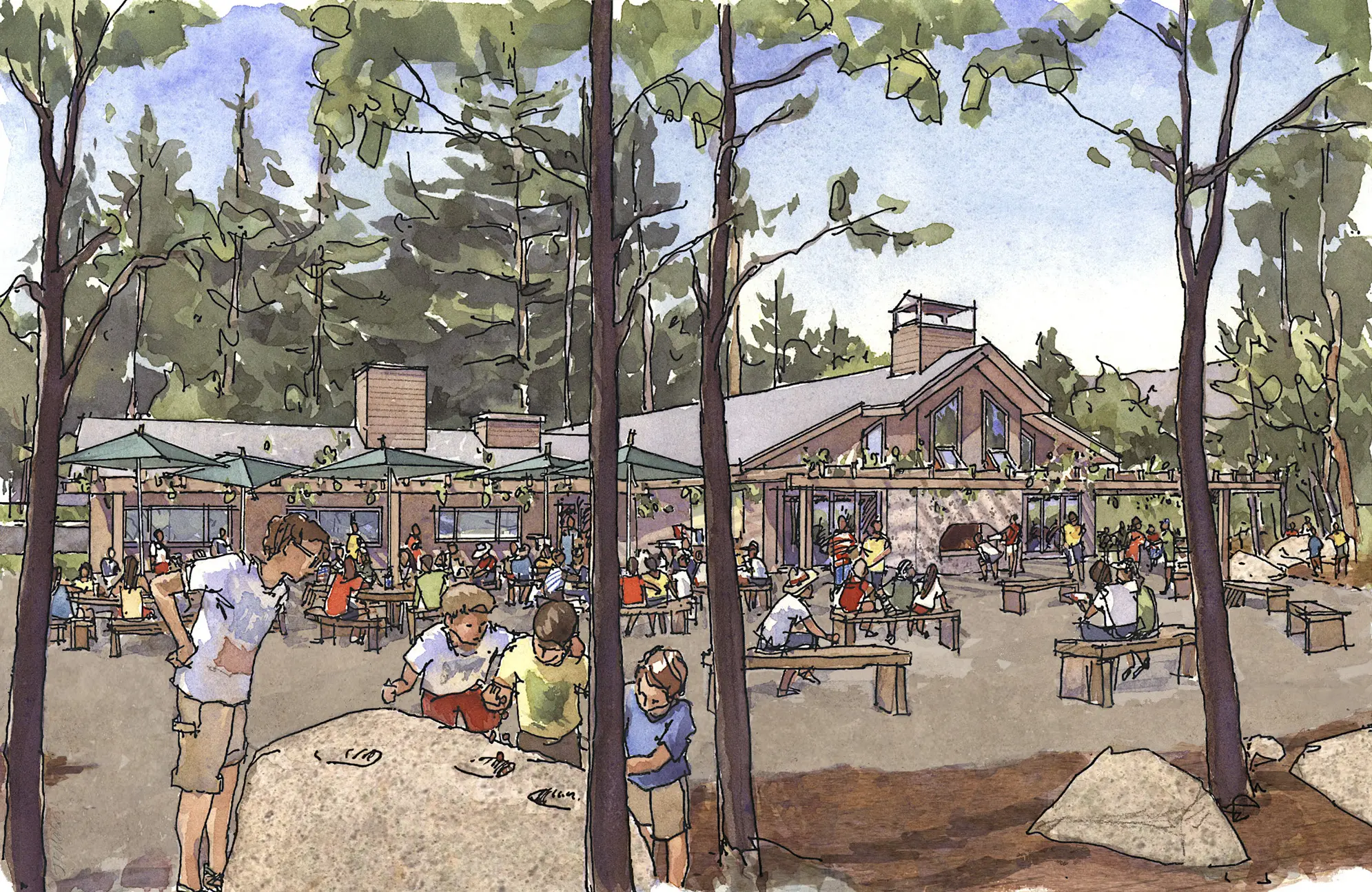 Upgrades to Camp's central gathering area will make it a more comfortable space to eat, play and have fun in the sun. Known as the Golden Triangle, this is the open area between the Dining Hall, office and Health Center. It's really the heart of Camp — where we gather for talent shows, campfires and all-Camp programs. Enhancing this space with new seating, shade structures and self-directed play equipment will revitalize the area.
Dining Hall Expansion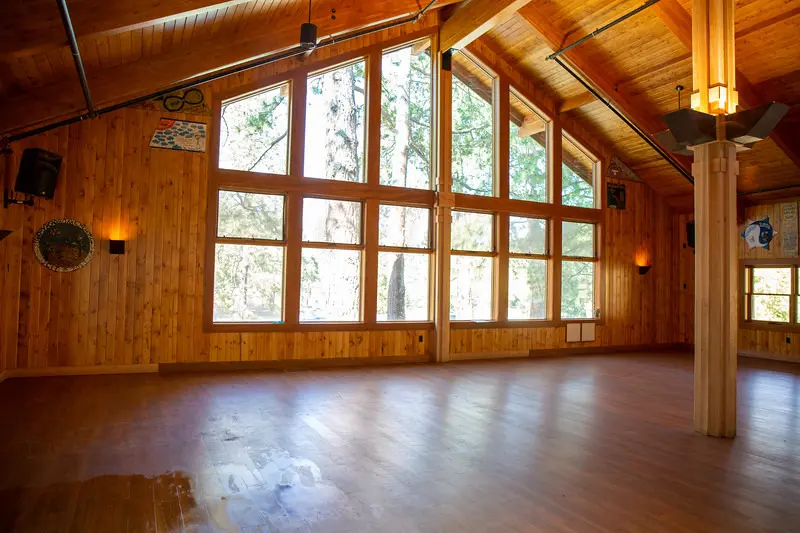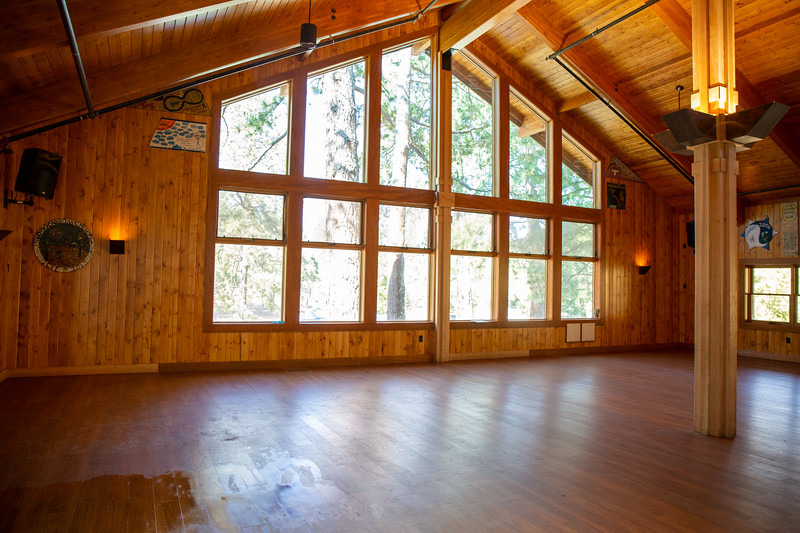 Our Dining Hall is more iconic than ever! In 2019, the square footage of the Dining Hall grew by 16%, when we extended its southern wall. The larger space, now winterized for year-round use, can more comfortably accommodate our Camp community. The expansion is near impossible to detect with the naked eye! 
In 2020, we completely rebuilt the Dining Hall's lakeside deck. Twice as large as the original deck, this new one doubles our space for programming, creates ADA accessibility and offers shaded amphitheater seating for Shabbat breakfasts, Havdalah services and Saturday night dances.
We've also added two innovative emergency upgrades. One is an irrigation system that essentially "rains" on the Dining Hall roof to protect it from airborne embers. The second is a custom smoke filtration system that uses activated carbon filters to circulate fresh air into the Dining Hall, should smoke drift into Camp from a distant fire.
Solar Arrays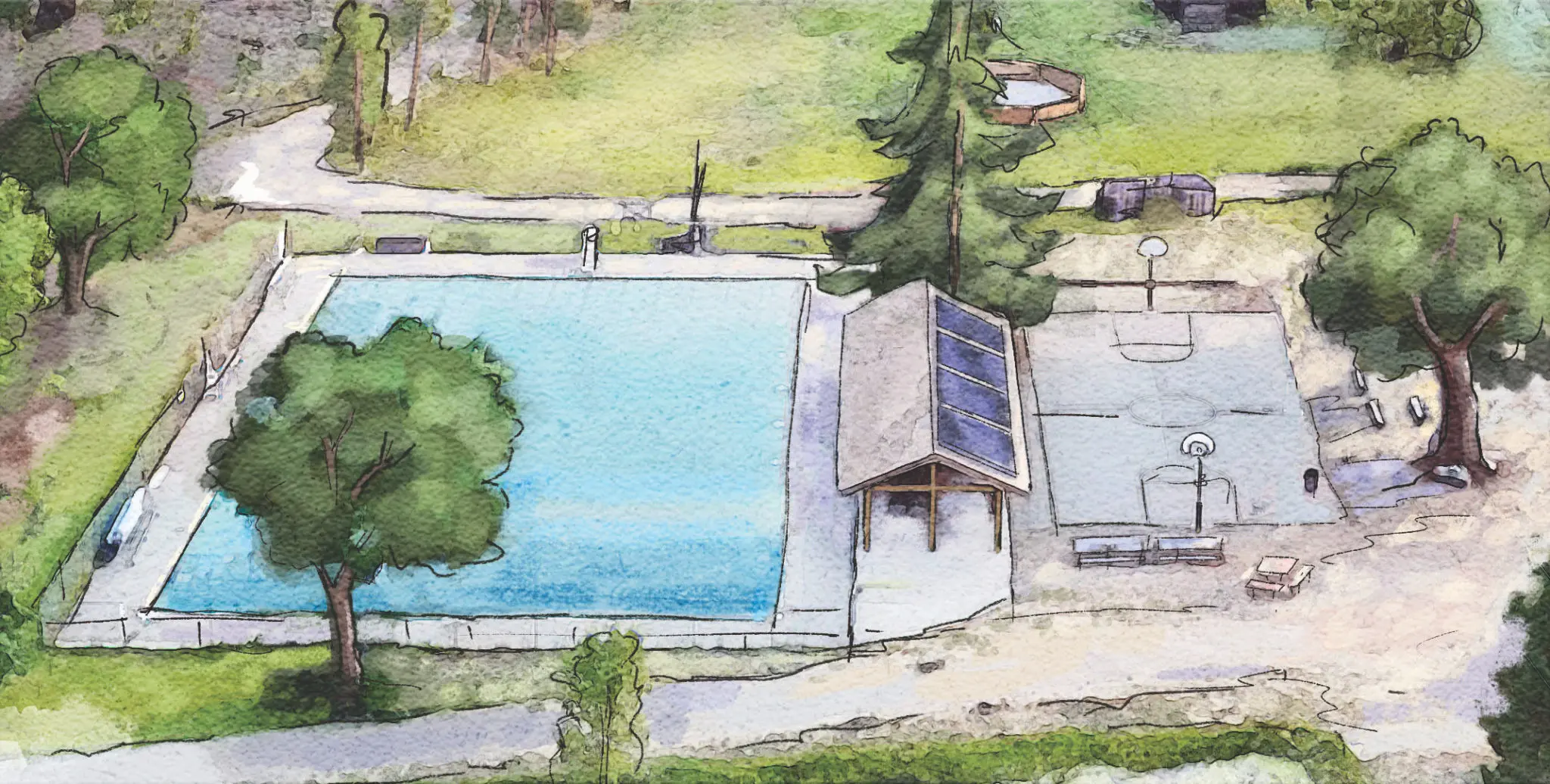 We are putting environmental stewardship at the front and center of this campaign. Our next priority is solar panels to reduce our carbon footprint.
Farm and Garden Expansion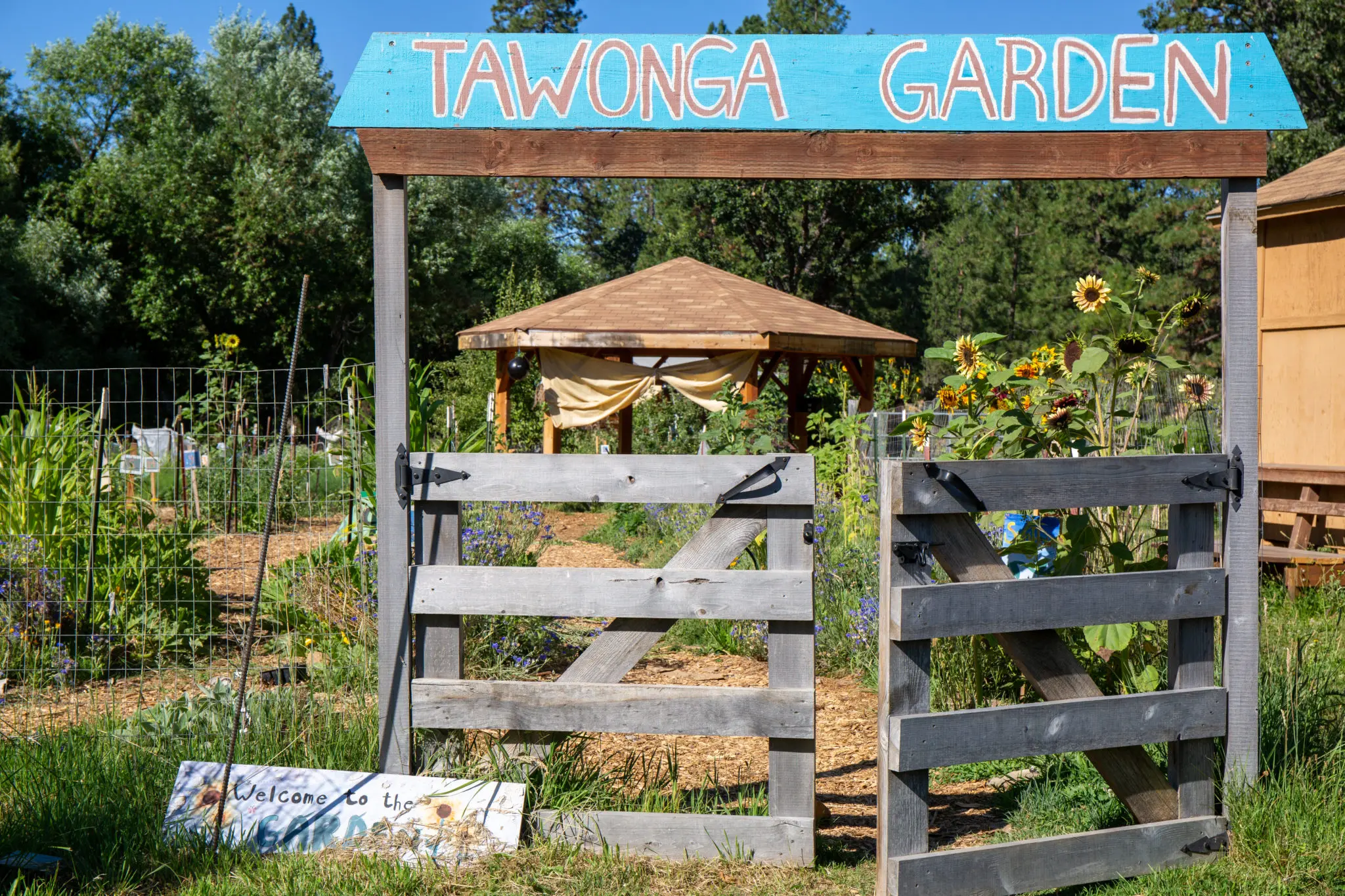 In 2018, our Farm and Garden expanded by 1⁄4 acre. Enhancements included a brand-new gazebo for group programming, a new greenhouse to propagate more seedlings and an expanded orchard with 20 fruit trees planted by Tawonga volunteers.
Garden Kitchen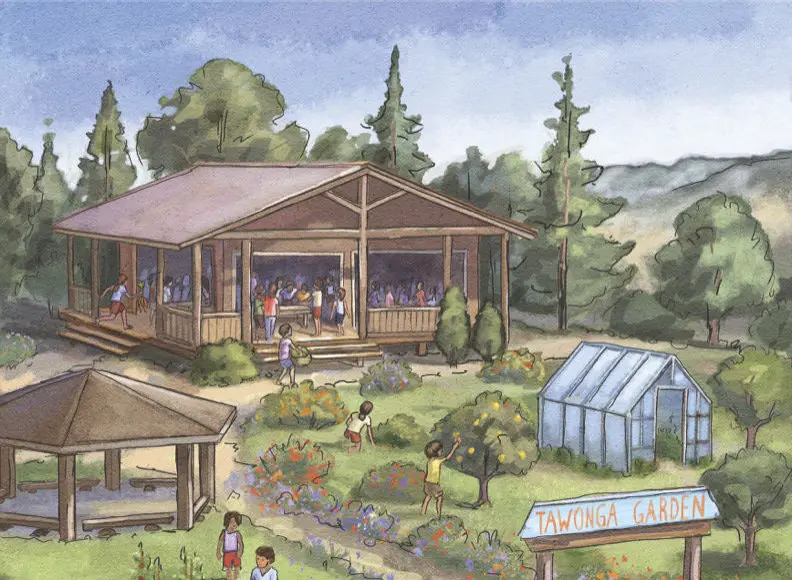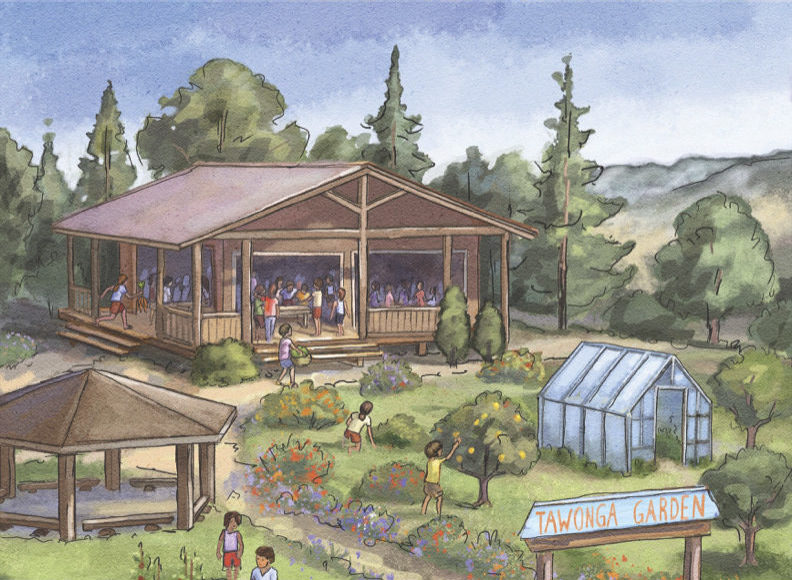 A new outdoor Garden Kitchen will create a true farm-to-table experience for campers and staff as they learn sustainable farming practices, engage in environmental stewardship, gain an understanding of climate change, and develop culinary skills. Together, they'll prepare and taste healthy food made with ingredients grown at Camp. Set in the garden, the fully shaded outdoor kitchen will accommodate from a bunk of 12 to up to 100 participants and offer easy access to the chicken coop for eggs, the annual beds for vegetables and a road to deliver supplies from the main kitchen.
Ridge Side Cabins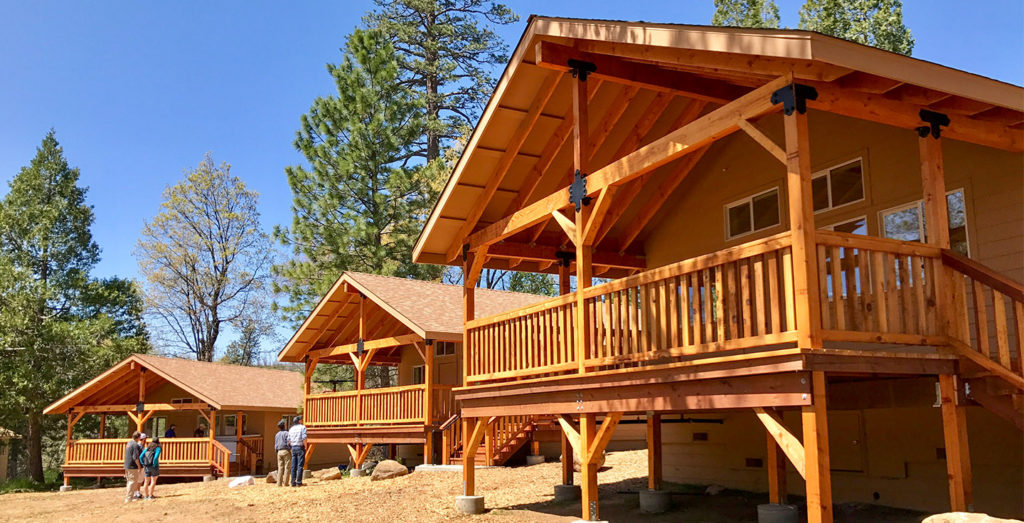 We replaced aging camper cabins on the Ridge side of Camp with five new ones! Each is ADA accessible, with full insulation, fire sprinklers and "hidden" electrical outlets that support Family Camp Weekends and year-round programs. The spacious decks, made of Tawonga-milled cedar wood, are perfect for bunk bonding. Given their rustic look and feel, you'd never know they're brand-new!
Tawonga Village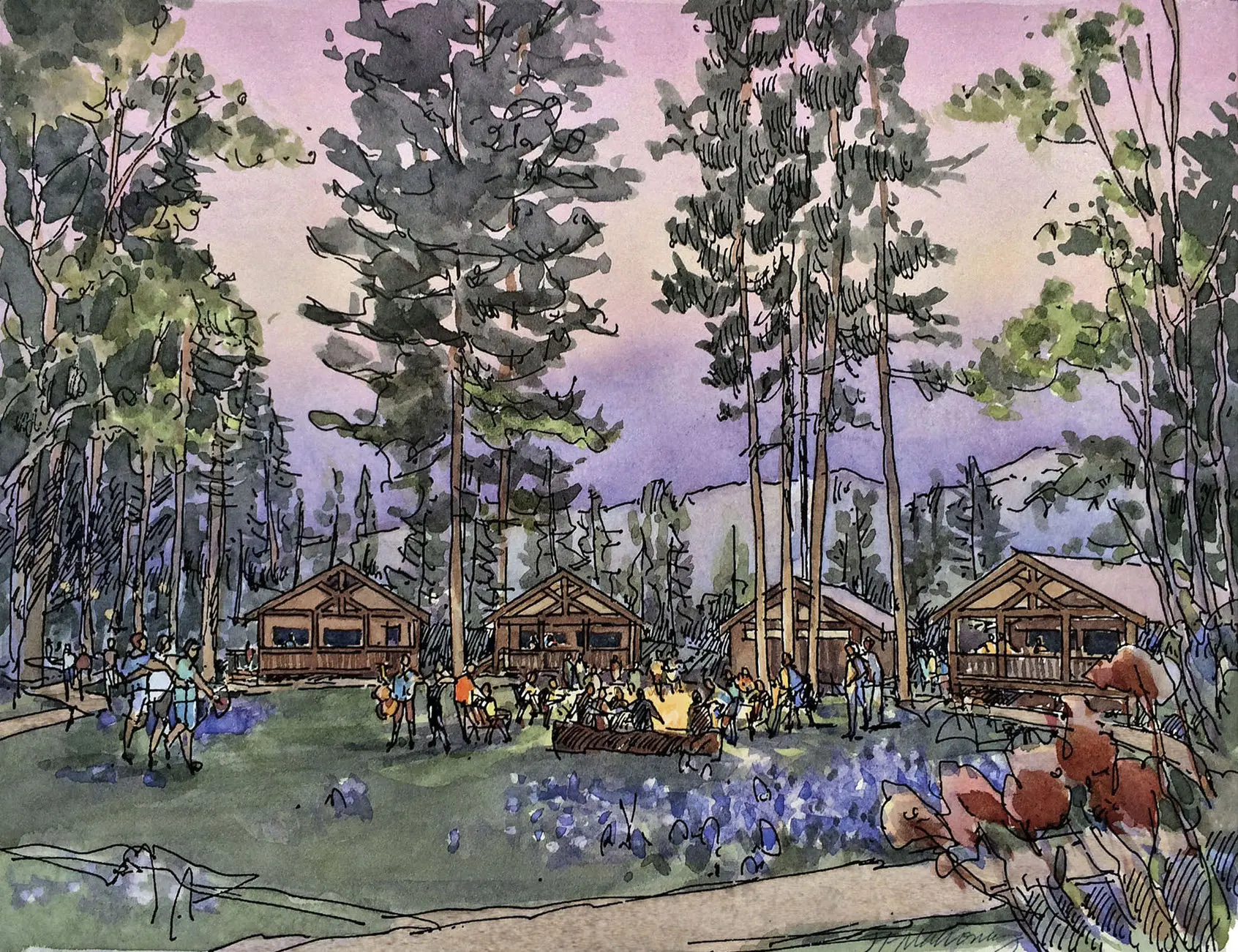 Waitlists continue to grow for almost every offering at Camp. The new Tawonga Village will expand participant capacity, deepen community, create additional programming space and enable more immersive experiences. During the summer, this separate area – with five new weatherized cabins and an all-gender bathhouse – will accommodate 200 more teens and give them a home of their own. 
The Village will also open up capacity for 60 more families during the Family Camp season and participants of all ages throughout the year.
Accessible Roads and Paths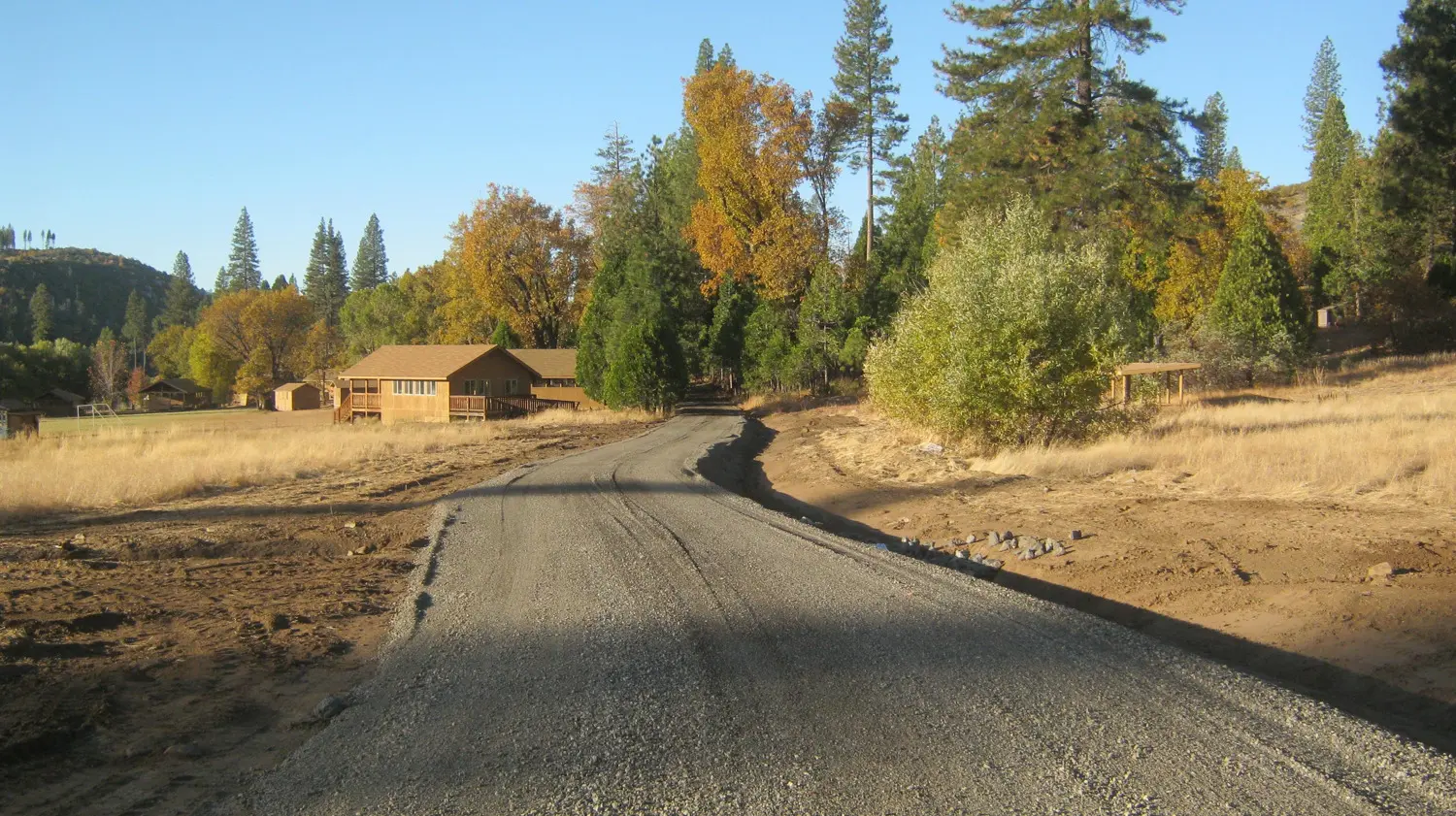 We have invested in creating accessible walking paths for community members with mobility issues and widening rock-based roads throughout Camp to make it easier for emergency vehicles to access and maneuver the campsite. We have also installed new and upgraded fire hydrants. This project places Tawonga on the road to full inclusion and optimal safety.
Underground PG&E Wires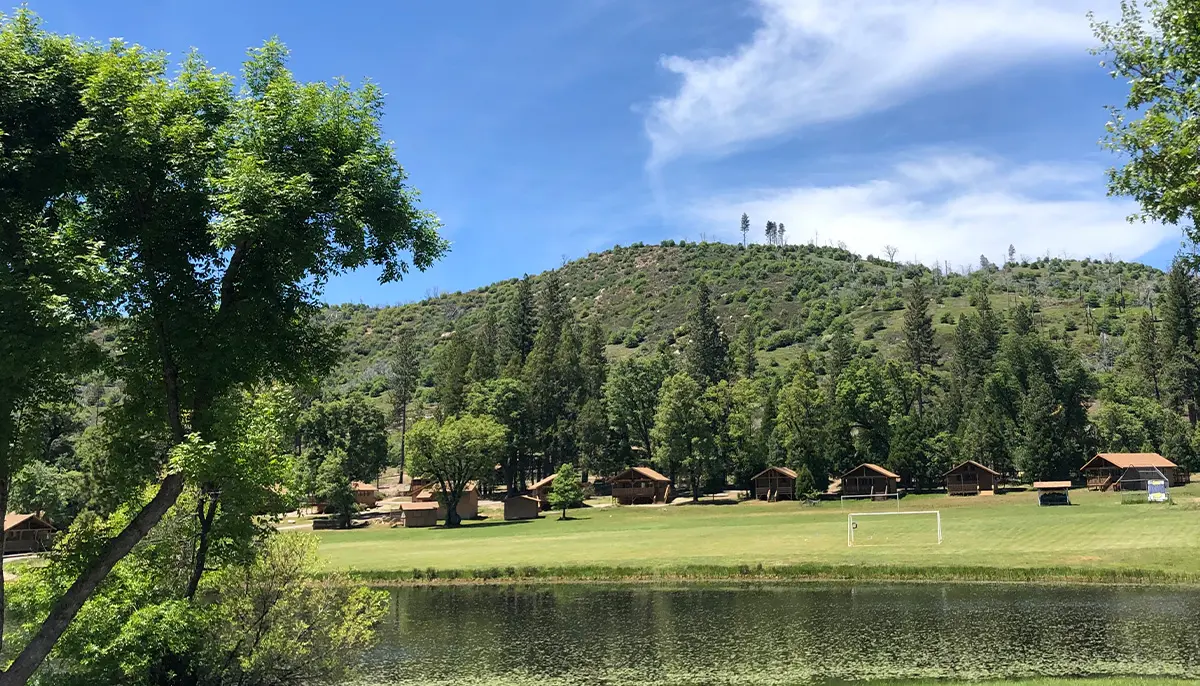 Until 2020, we weren't able to look across the lake or up from a campfire circle without seeing high voltage power lines. Today, after years of planning and coordination, these power lines have been safely buried underground. They no longer pose wildfire threats or interfere with helicopter access to Camp – an important component of our emergency response system.
This improvement makes it possible to provide modern, high-powered amenities in food service, medical facilities and program areas while simultaneously enhancing both safety and the look and feel of Camp.
A New Tawonga Village
When a wildfire destroyed the original Teen Village in 1999, we lost critical housing and a dedicated area for our teens. The new Tawonga Village will once again give this cohort a home of their own during the summer – an intentional space where they can explore pressing life challenges, find their footing and become their best selves. This separate area — with five new weatherized cabins and an all-gender bathhouse — will also accommodate 60 more families during the Family Camp season and more participants of all ages throughout the year. This priority project will increase both summer and shoulder season capacity, deepen community and enable more immersive year-round experiences.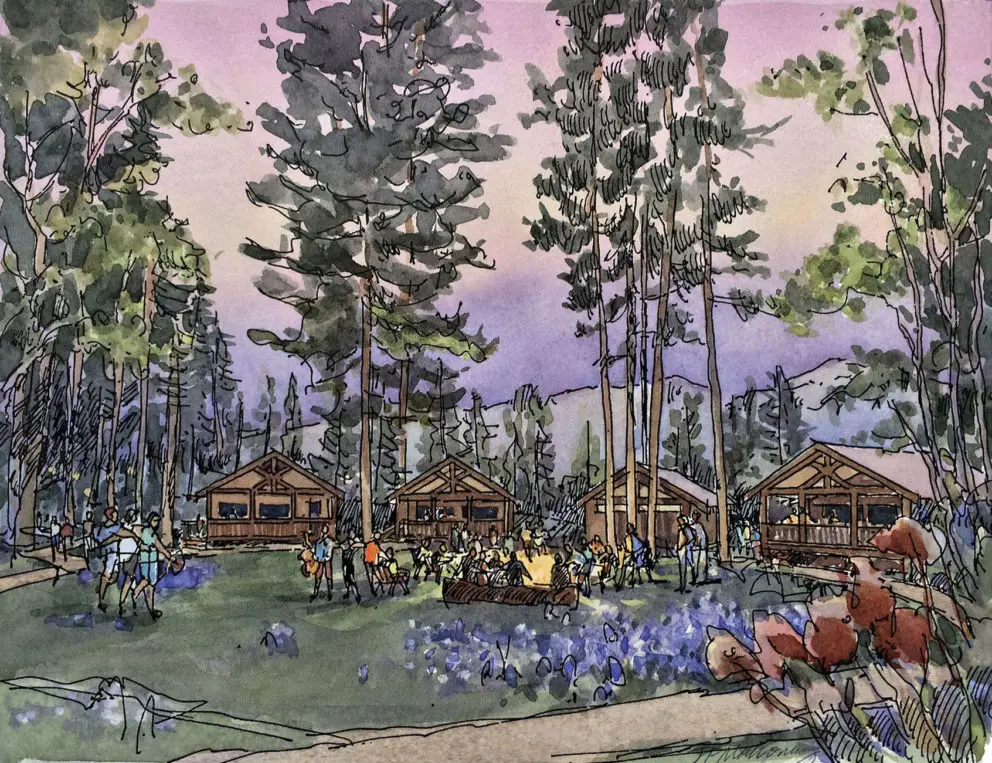 The Garden Kitchen
In 2018, our garden grew from 1⁄4 acre to 1 1⁄4 acres, more than doubling its food production space and expanding programming opportunities. The Garden Kitchen is the next step in this expansion project. Right next to the garden, it will serve as a hands-on farm-to-table culinary center where campers dig into sustainable farming practices, learn how to cook from seasoned professionals and connect to Jewish food traditions.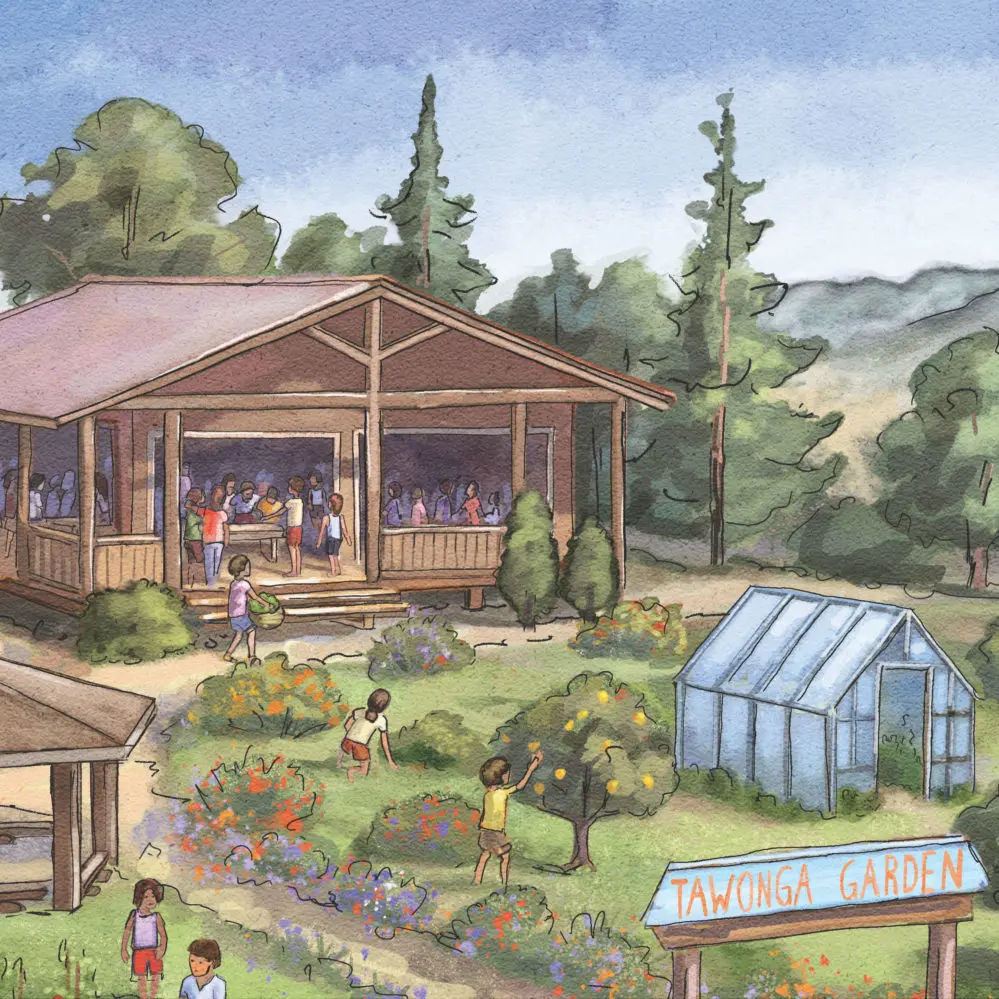 Solar Arrays
Changes in the environment are driving key infrastructure upgrades. Grey water capture from our laundry facilities is irrigating our sports field, and the recent undergrounding of PG&E electrical wires is supporting fire prevention, increasing safety and enhancing the aesthetic of Camp. Next up is green energy – specifically solar panels to reduce our carbon footprint. Focused environmental stewardship at Tawonga will protect our campsite and inspire future generations to protect our world.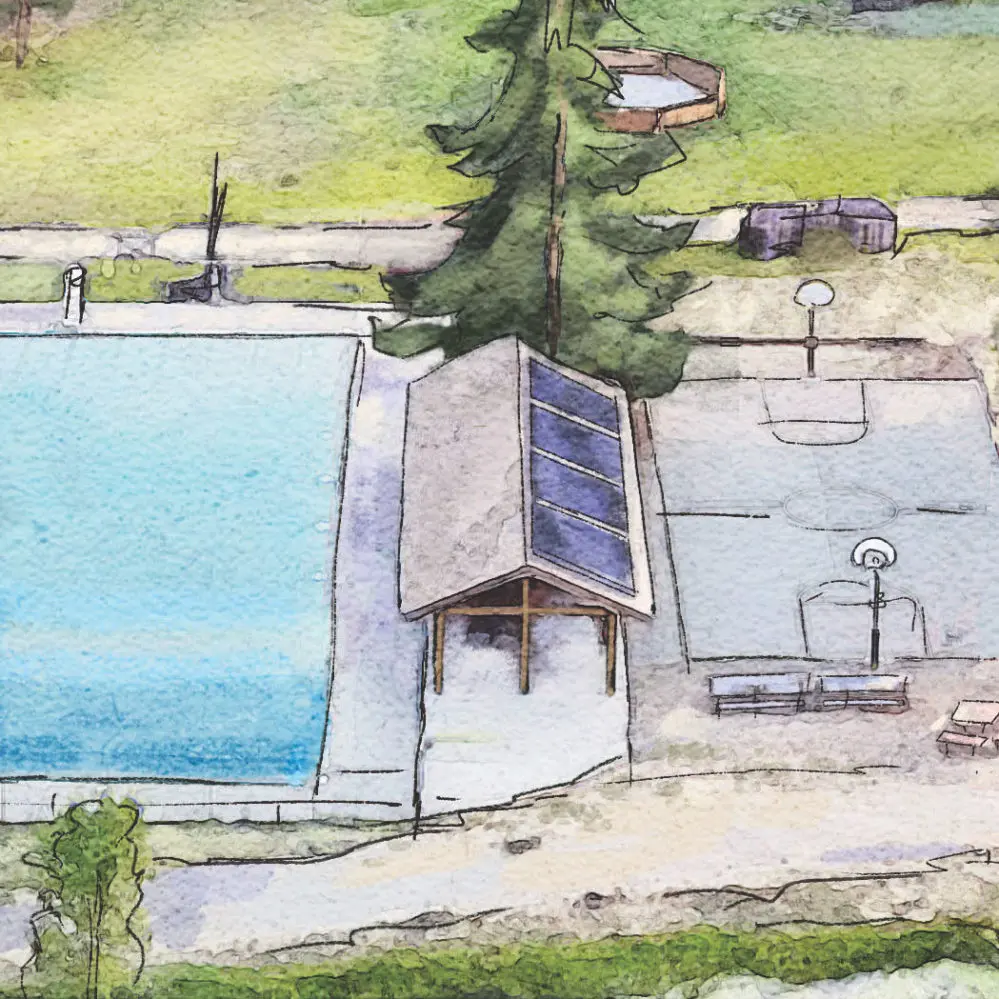 Golden Triangle Rehabilitation
It's the heart of Camp – our trusty "go to" for campfires, talent shows and meet-ups large and small. Known as the Golden Triangle, it's the open area between the dining hall, office and health center. On summer days, it can get more than its fair share of bright sunlight. Enhancing this space with new seating, shade structures and self-directed play equipment will make it a more comfortable space to eat, play and have fun in the sun.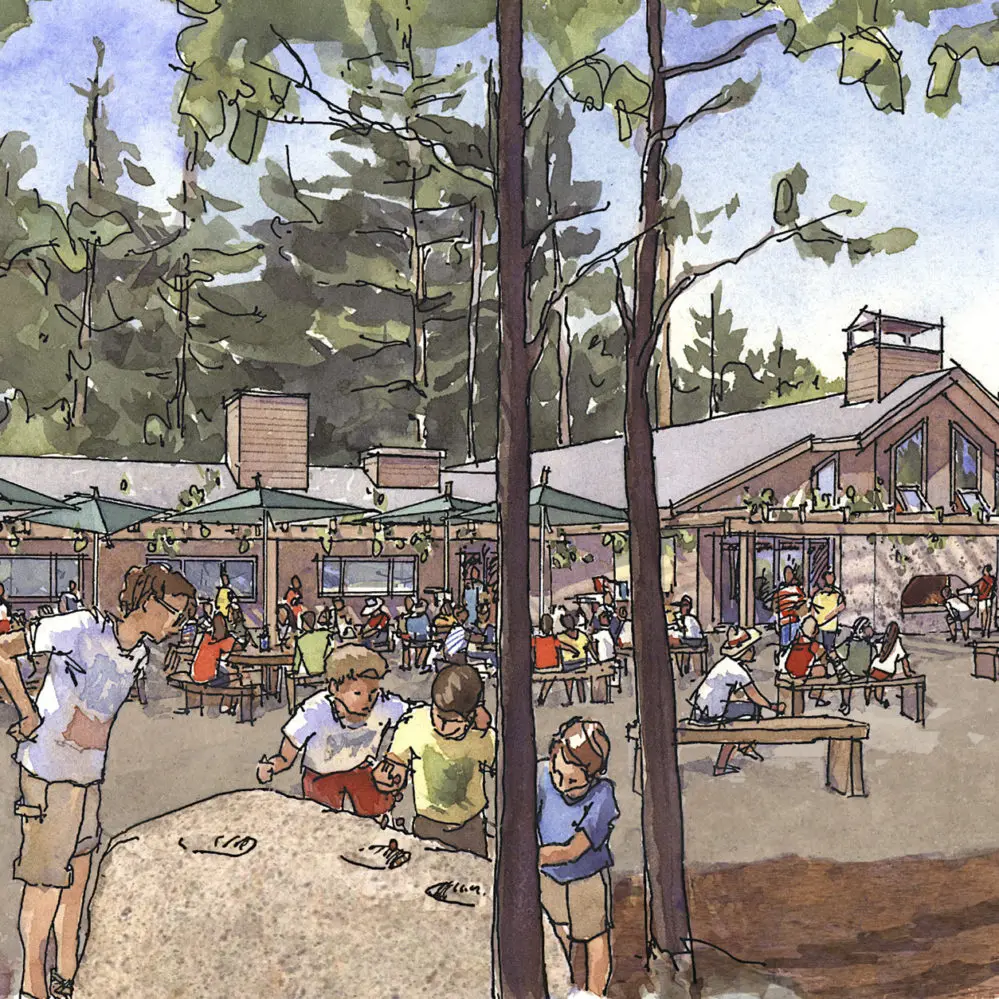 Supporters – Thank You!
We are deeply grateful for the support of so many who have answered the call to help Tawonga transform into an organization that can serve everyone in our community in every season. Your generosity makes a huge impact, and Tawonga is incredibly grateful for your investment to sustain our beloved campsite on the Tuolumne River and the Jewish values we all hold dear. Click on the giving levels below to jump to the donor listings.
Gifts of $100,000 or more will also be recognized with a plaque on a wall in the dining hall.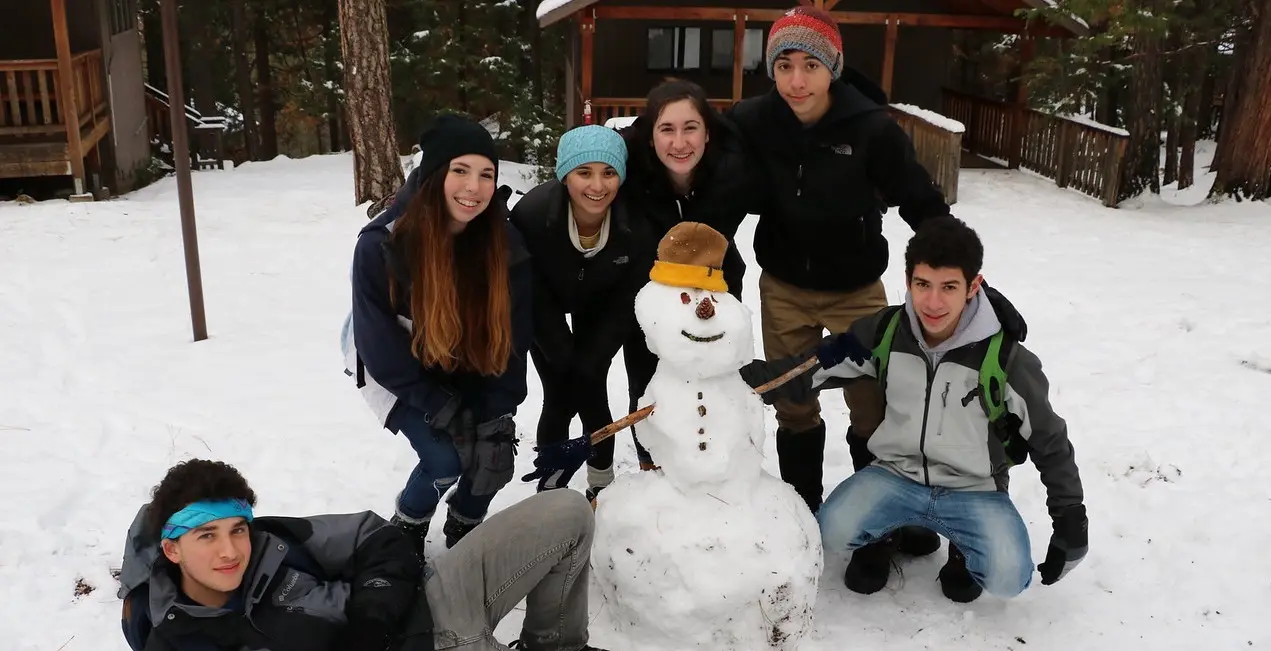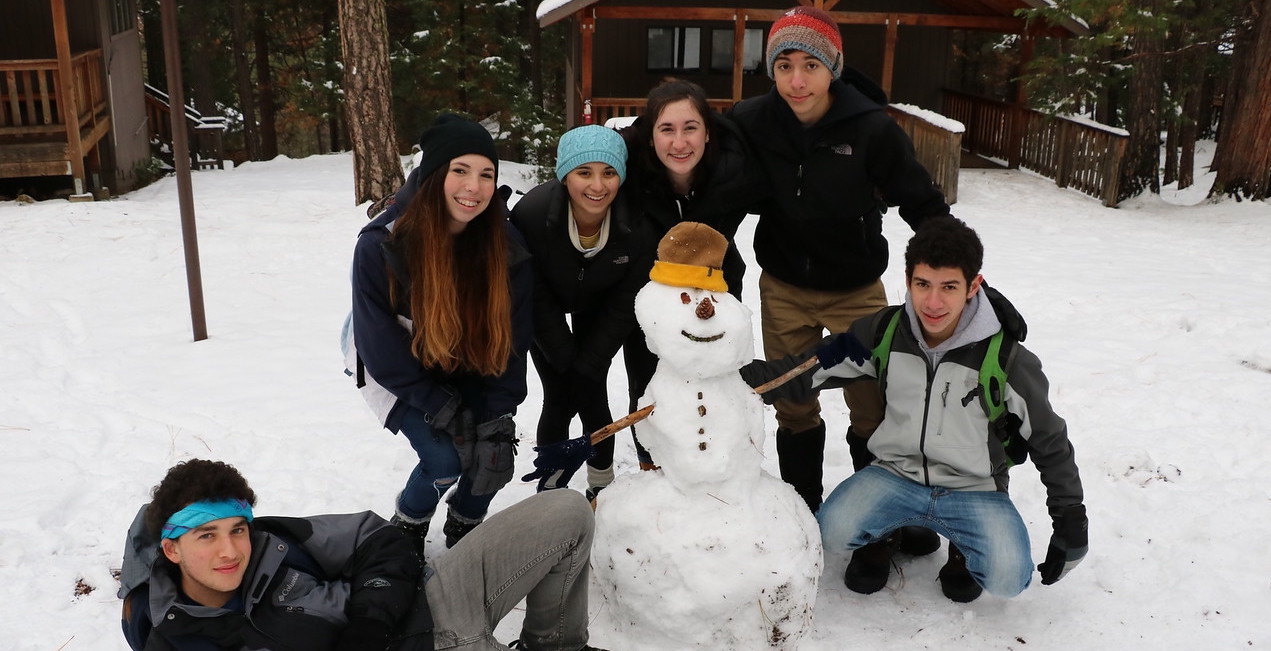 Questions about the listing? Contact Rona Teitelman, Development Coordinator and Database Administrator, at rona@tawonga.org or 415-852-4219.
Questions about the campaign? Contact Lisa Wertheim, Chief Development Officer, at lisa@tawonga.org or 415-852-4205.