A Note About COVID-19 and Summer 2022
In order to follow our extensive guidelines regarding operating safely during the Coronavirus pandemic, cabin groups will likely be kept "podded" together (and apart from every other group at Camp) for the first one to two weeks of Camp while we follow a thorough testing protocol to make sure there are no positive COVID-19 cases in the community. This will modify some activities for that time period such as meals, song sessions, unit activities and more. These changes are necessary to meet (and often exceed) guidelines put forth by the Centers for Disease Control, American Camp Association and Tuolumne County Department of Public Health. More information about Summer 2022 specifics will be provided to registered families in a COVID-19 guidebook provided prior to the summer. More answers to commonly asked questions can be found in our FAQs for 2022 Programs.
The Cabin Experience
Cabin life at Tawonga is central to the camper experience. Rooted in a group-centered philosophy, children spend the majority of their day with their bunkmates and two counselors assigned to their bunk, traveling from meals and one activity area to the next. Campers develop deep and meaningful bonds with their bunkmates, enjoying the fun of an extended slumber party in the safe, guided environment of a cooperative community.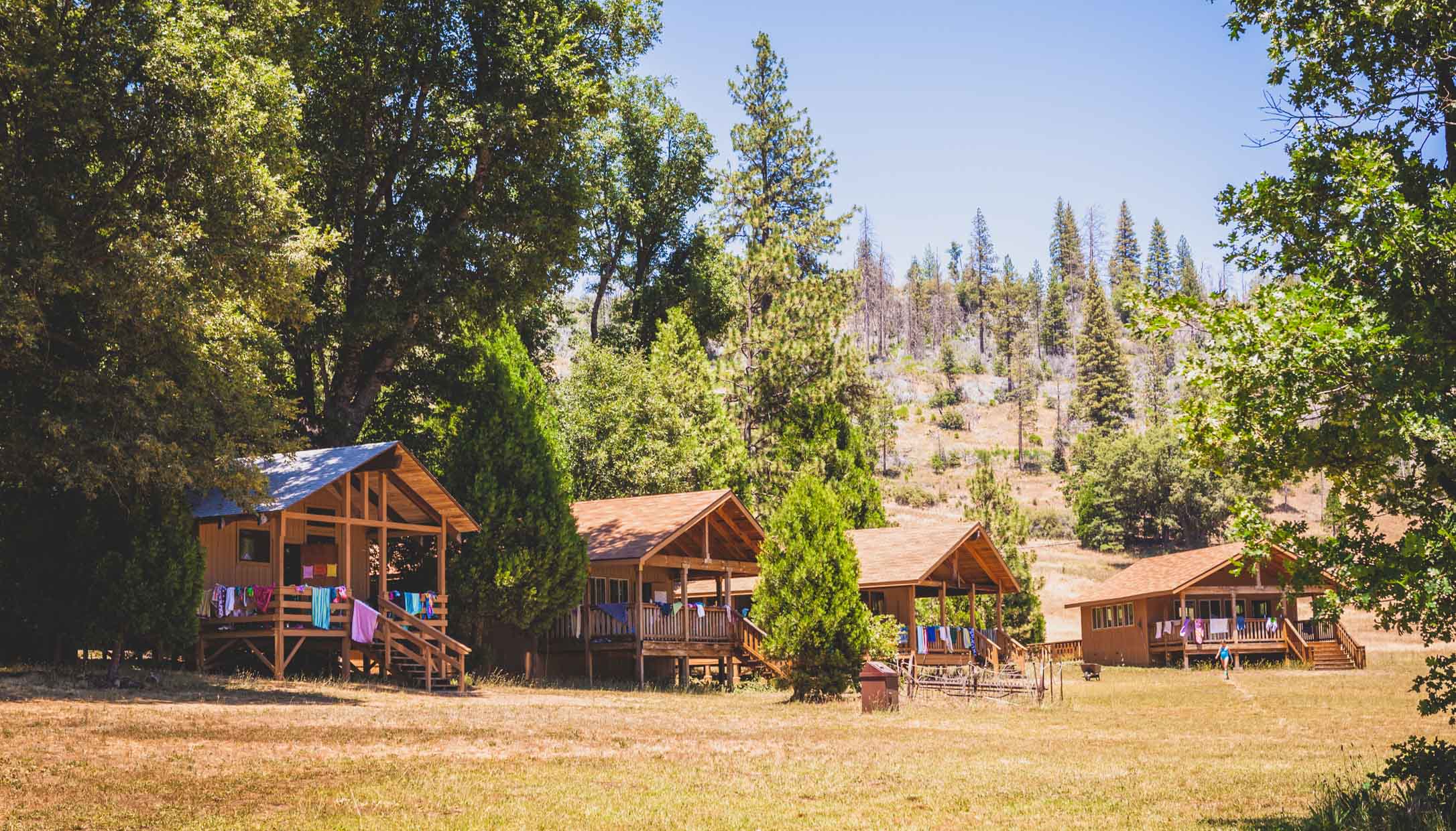 Each cabin is comprised of one large room with bunk beds throughout and small cubbies for some of the children's belongings. Each cabin has a changing area installed with a curtain – campers can choose to change in the bathroom, behind the curtain, in their sleeping bags, or in the open area of the bunk, depending on how much privacy they desire. Our cabins offer a shaded porch in the front or back of the cabin for additional communal lounging areas. Cabins are situated on both the Ridge and River sides of Camp (recently renamed from Girls and Boys sides for inclusivity), each nearby to a large bathhouse with electricity, bathrooms, showers and changing areas.
The bathhouses have assigned areas based on gender and campers and staff are welcome to use the bathhouse based on their gender identity. Each bathhouse also includes numerous private all-gender bathrooms (each with a toilet, sink and shower). These bathrooms can be used by anyone who wants additional privacy.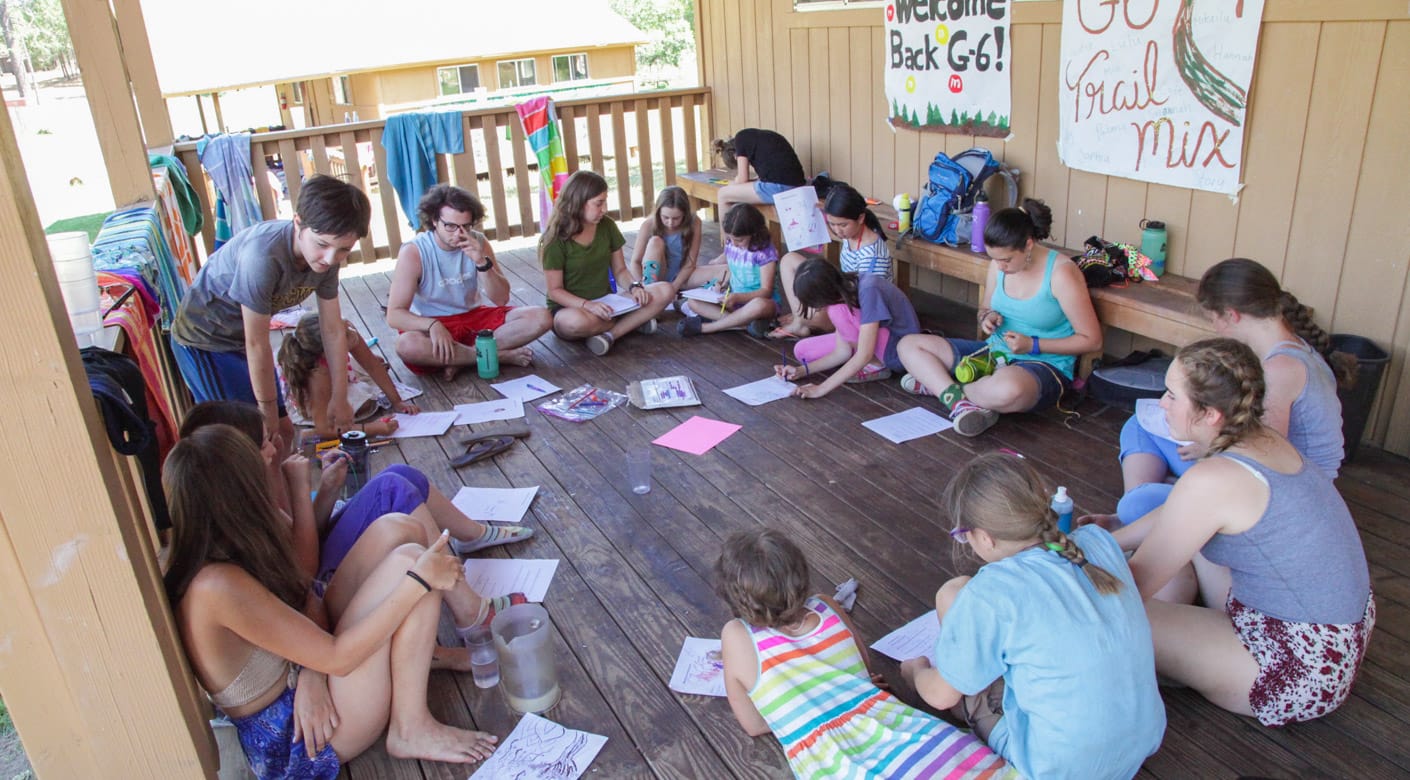 Campers spend most of their time out and about at Camp but enjoy spending time together in the cabin during the mornings, rest hour (after lunch) and at bedtime. Before the children arrive, counselors make "work wheels" for the campers to share the tasks that support their bunk community, like setting or clearing tables for meals, retrieving food from the kitchen window during meals, reminding bunkmates to apply sunscreen and drinking water (under the direction of counselors), sweeping the cabin and others.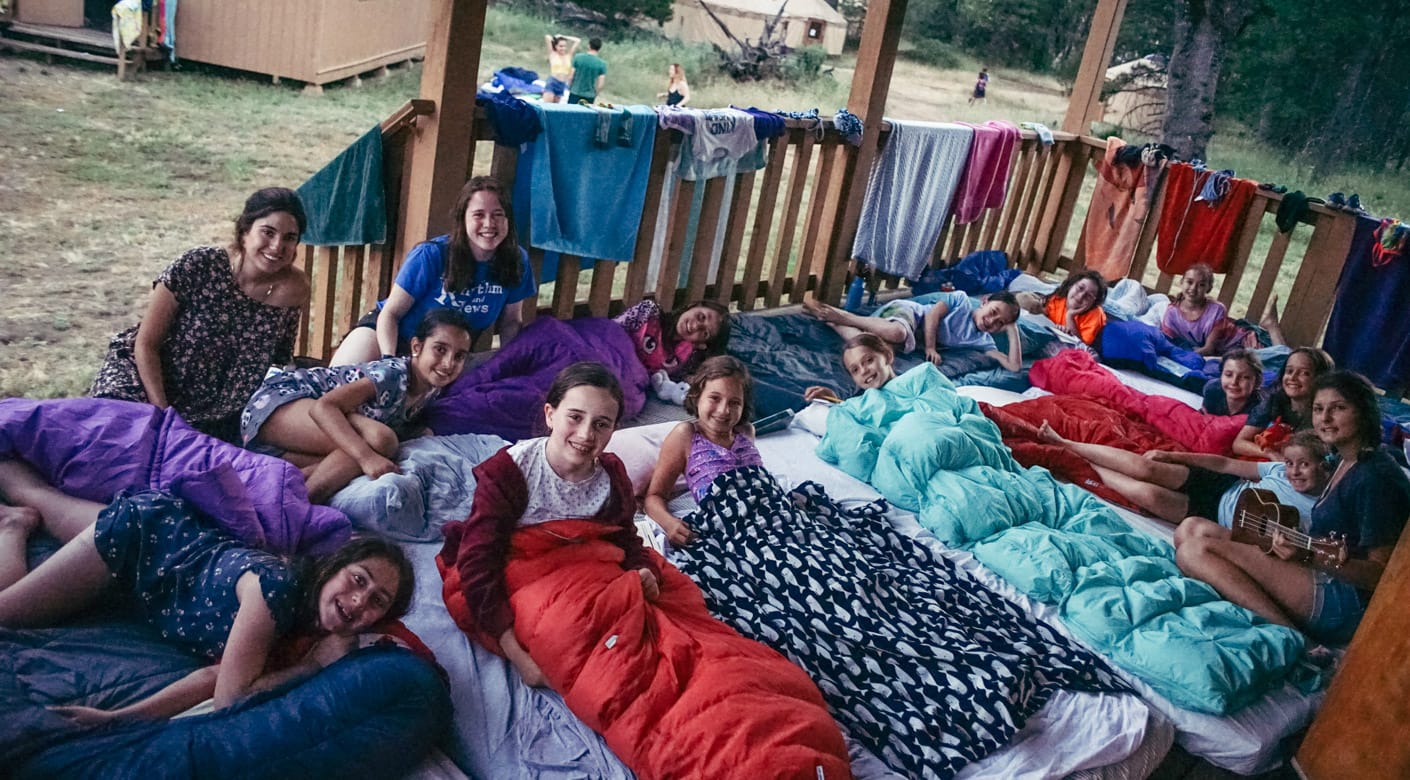 On the night campers arrive, they participate in a bunk discussion to develop their bunk's "Ten Commandments," which are the rules by which the campers agree to live and the respectful and kind ways they will treat one another. This lays the groundwork for creating a positive and cooperative bunk community.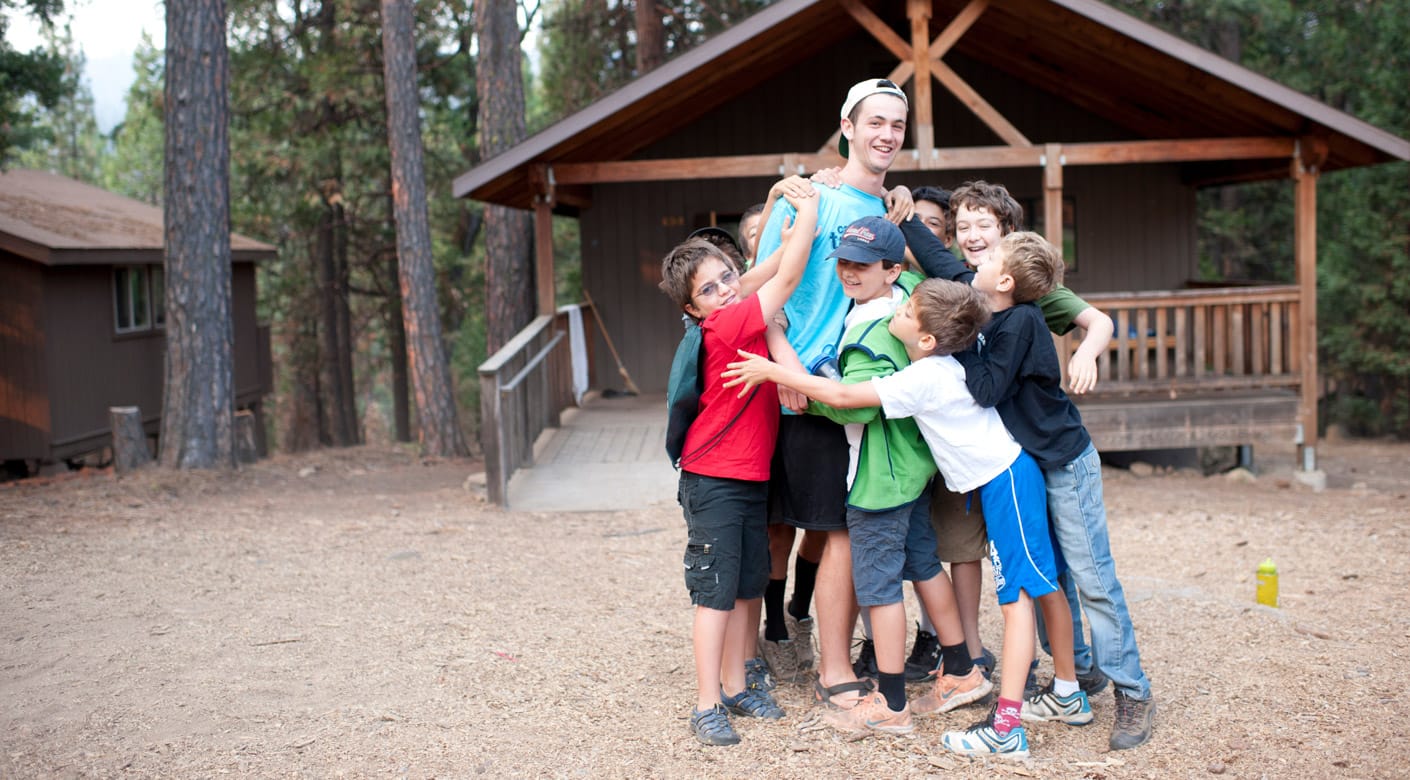 Bunking Process
The process by which campers are assigned to bunks is carefully crafted by our professional year-round staff with an emphasis on ensuring all campers within each bunk are separated by a two grade spread (eg 4th and 5th graders or 5th and 6th graders together, but rarely 4th, 5th and 6th graders together).
Bunking Requests
All campers have the opportunity to make up to three bunkmate requests, and we do our best to guarantee at least one request per camper. We are unable to take unit requests and negative bunkmate requests. If you do not make a bunkmate request, we will assume that your child is open to any bunkmates in their age range. Feel free to call our office at 415.543.2267 or email sfdirectors@tawonga.org if you have any questions or concerns about our bunking policy.
Enrolled families: In order to get your child the best chance of getting their bunkmate request(s), you must submit all forms when they become available by the April deadline.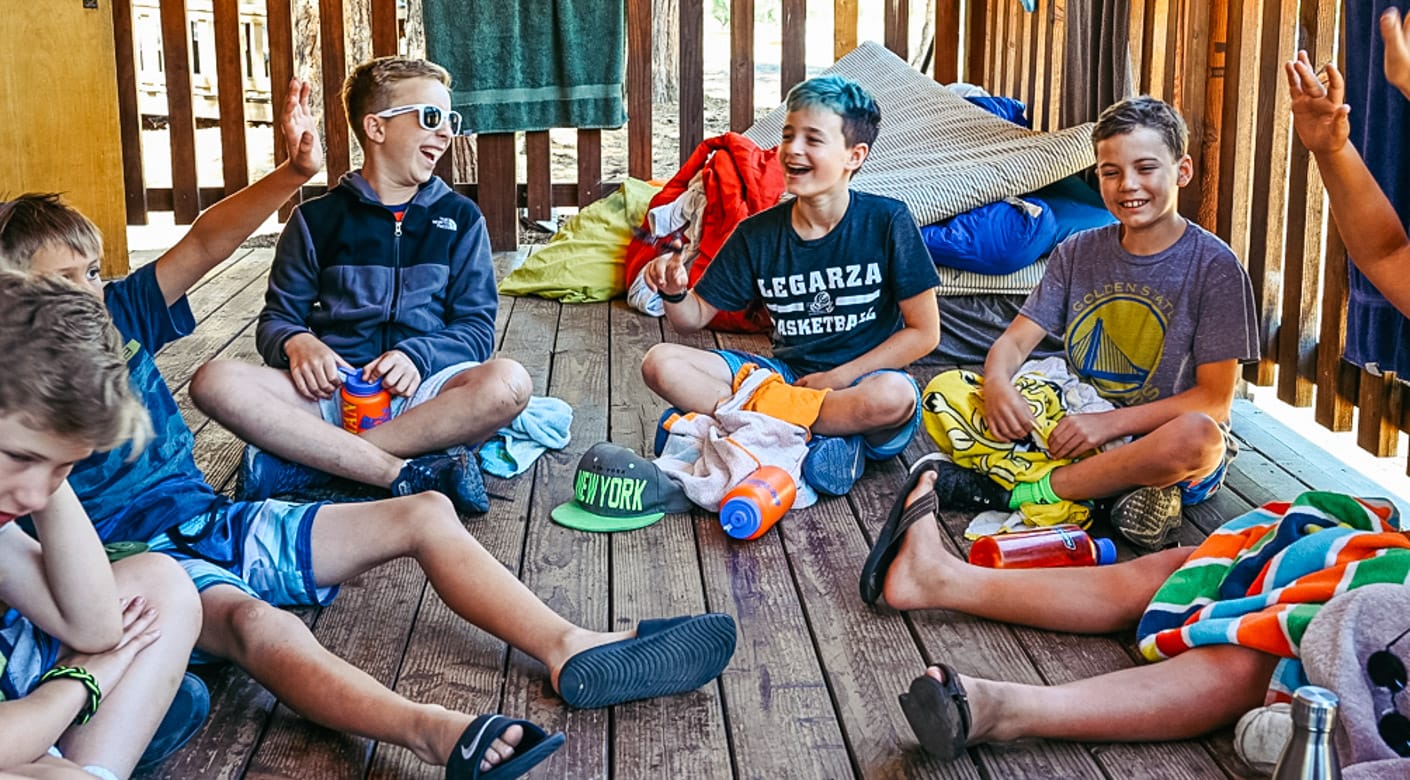 Cabin Groupings & Ensuring Inclusivity
Tawonga offers "boys" cabins, "girls" cabins, and all-gender cabin options. Tawonga welcomes children all across the gender spectrum and assigns bunks based on a variety of factors. Our goal is to ensure that every child who attends Camp is welcomed, included and celebrated. As a result of our bunking policy and our values as an organization, your child may be bunked with children with different gender identities than your child. For example, a "girls" cabin may include children who identify as girls, including trans girls, non-binary or somewhere else along the gender spectrum.
Every cabin includes children from one or two grades. We thoughtfully assign children to cabins to ensure that there's a mix of returning and new campers with opportunities for every child to make friends.
Enrolled families: In order to get your child the best chance of getting their bunkmate request(s), you must submit all forms when they become available by the April deadline.
---