At Tawonga, we say FOOD IS ROYALTY!
At Tawonga, we strive to make mealtime an enjoyable, connecting and community focused experience. Don't worry – your child won't be hungry at Camp! Our kitchen staff prepares nutritious and delicious meals and alternative entrees to accommodate food allergies, restrictions and preferences. Prior to attending Camp, families complete camper information forms which include detailed questionnaires about each child's unique dietary needs.
In Tawonga's state-of-the-art kitchen, our dedicated team of kitchen staff prepare family-style meals for our 500-person community three times a day. They cook from scratch and strive to provide healthy and delicious meals and snacks. Meals are balanced, using locally sourced and organic ingredients whenever possible, including from Tawonga's own garden. Whether at Camp or on the road, our food is "kosher-style," meaning we never mix meat or dairy, nor do we buy or serve non-kosher foods such as pork or shellfish. However, we do not have a kosher kitchen and do not serve exclusively kosher meat and chicken (except at Shabbat dinner). Check out the Tawonga blog for Tawonga Tidbits to explore some daily menus from the kitchen during the summer.
Our in-house bakery allows us to produce baked goods made from scratch, including challah and desserts. Snacks are available throughout the day, including fruit, string cheese and crackers. To supplement our daily offerings, we provide a hot and cold cereal bar each morning, and a sandwich and salad bar at lunch and dinner. Our team of "alternate foods" chefs prepare alternative options from the main meal for those with specific dietary needs to offer options free of gluten, soy and other known allergens.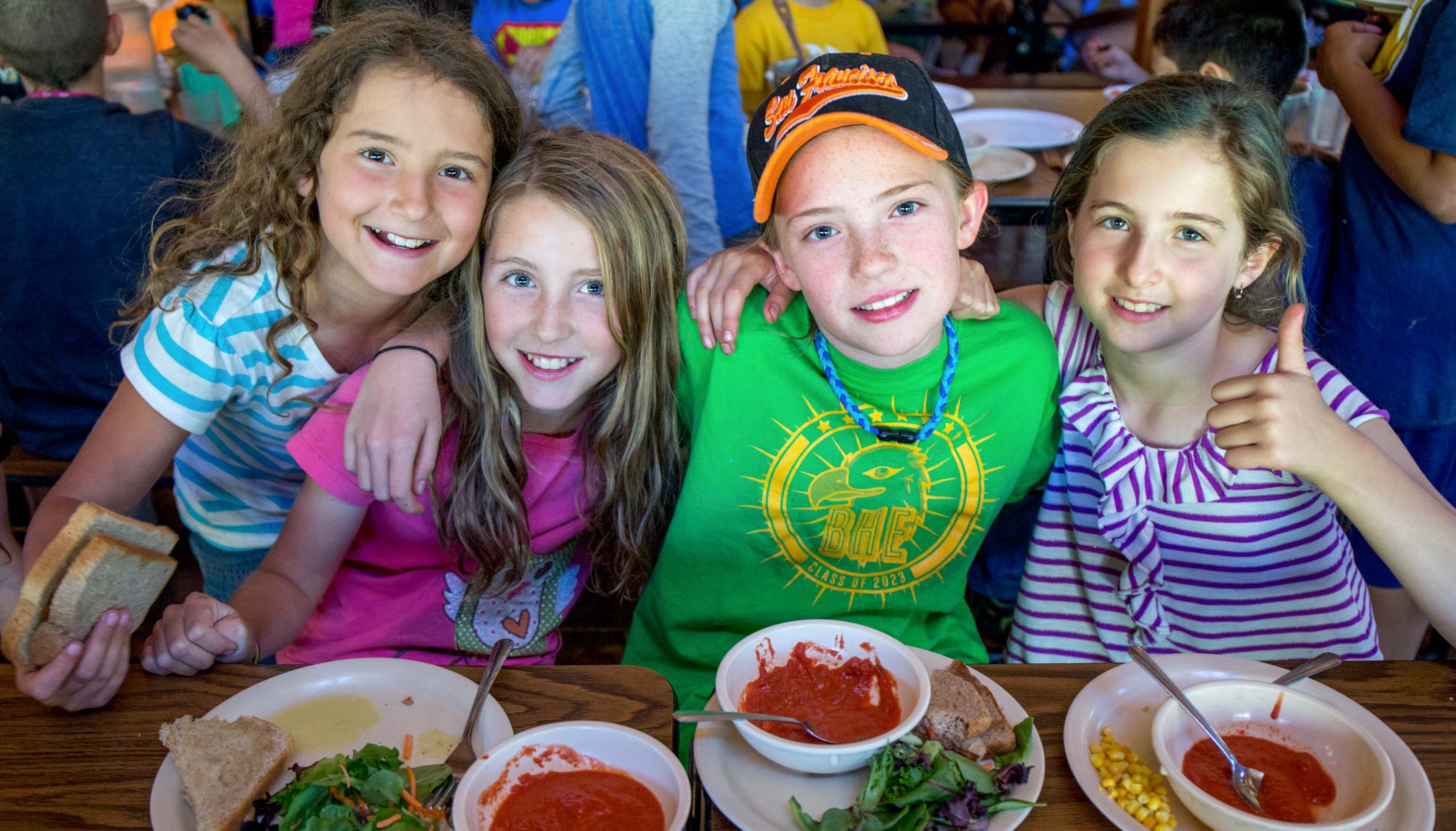 We recognize that the needs of our camper community are continually evolving, particularly in the area of allergies and dietary needs. At the forefront of this is the increase in campers with severe nut allergies. We make every effort to be "nut aware" by not introducing nut products into our kitchen, not cooking with nuts and reading food labels carefully.
Additionally, we ask that campers and program participants refrain from bringing nut products into Camp or on the bus. However, we cannot guarantee that items have not been exposed to cross-contamination prior to arriving on our site and are therefore not a 100% nut-free environment. If your child has a severe nut allergy, please call our office to speak with a director.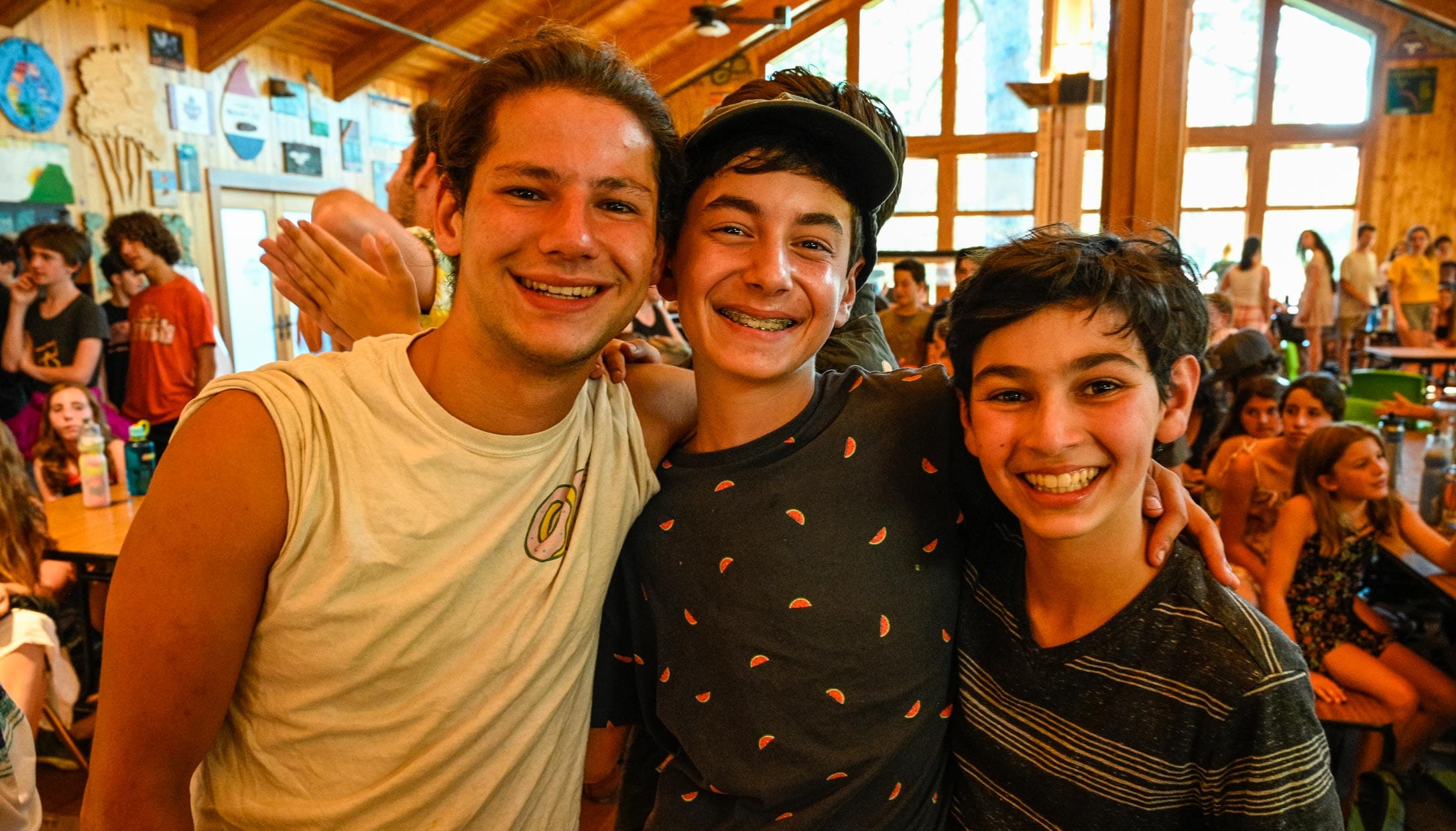 Every Friday morning during the summer, campers harvest fresh vegetables and herbs from our organic garden and bring them to the kitchen to be incorporated into the special Shabbat dinner that night. Dinner includes kosher chicken and we always have vegetarian, vegan and other alternative options to meet everyone's dietary needs. Our campers also help braid the homemade Challah made fresh every Friday. On Saturday afternoons, campers enjoy an outdoor barbecue lunch. Outdoor BBQs feature hot dogs, hamburgers, chicken and veggie burgers, as well as pasta salads and fresh fruit.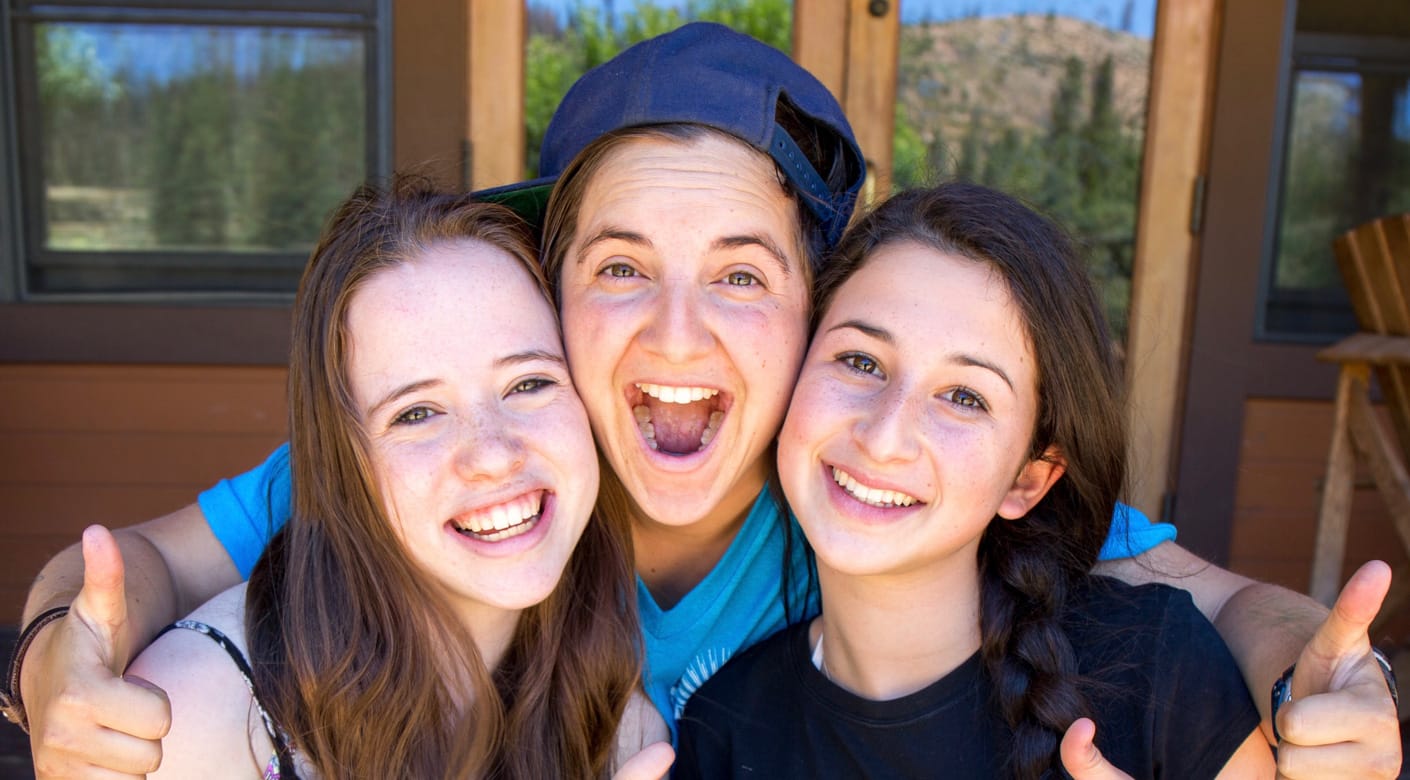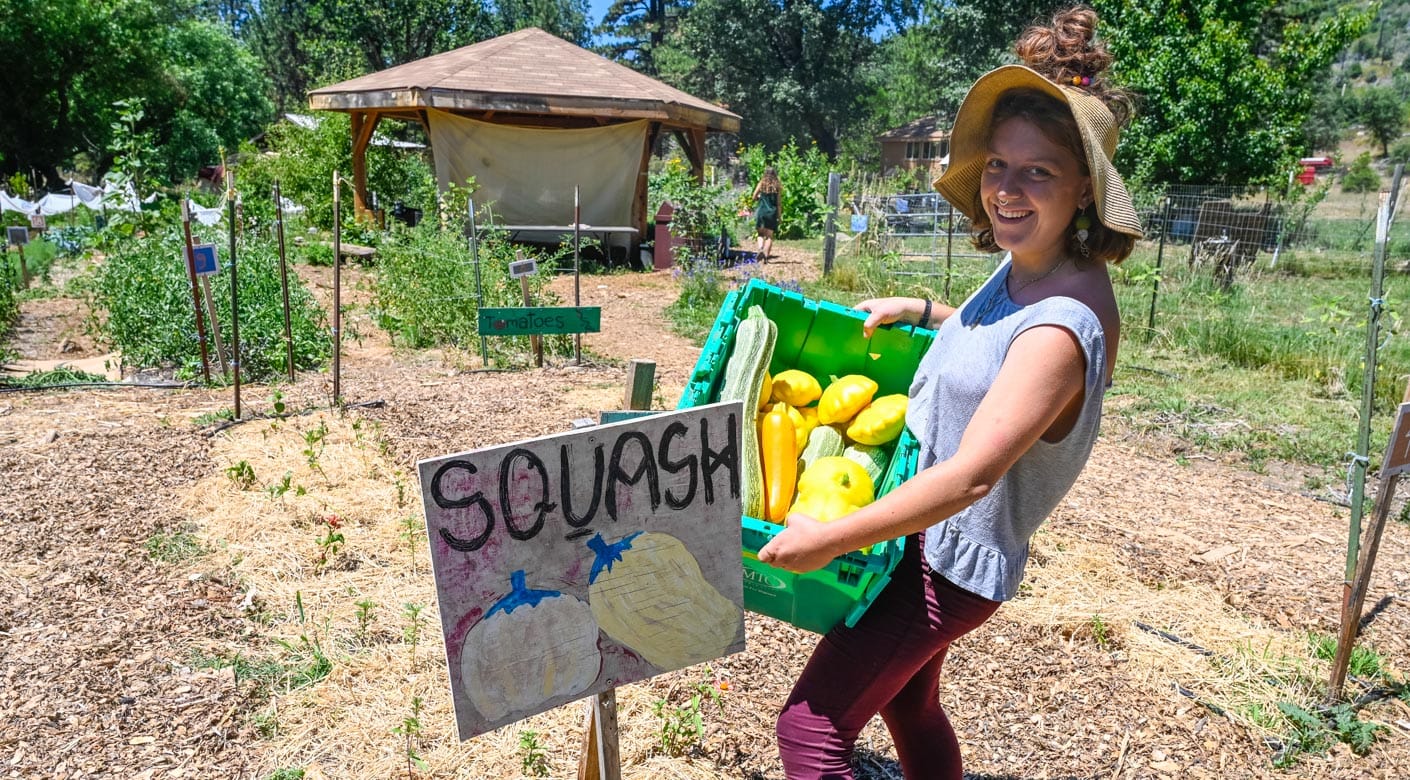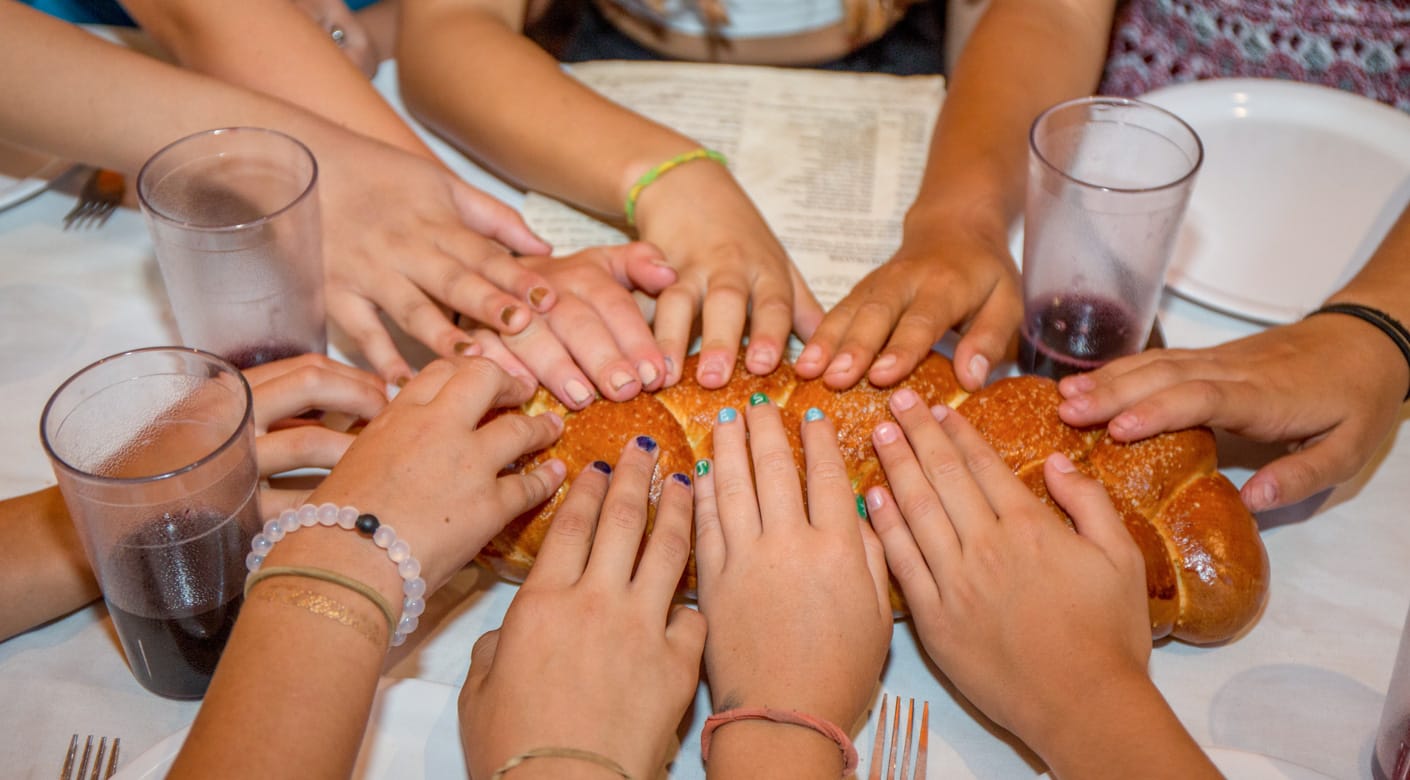 Behind the Scenes: Meals at Tawonga
For a behind the scenes peek into what meals are like at Tawonga and how our practices reflect our values, check out this blog post!