Three days of fun for teens over President's Day weekend!
When
February 15-17, 2020
Who
Current 10th, 11th, and 12th graders
Program Overview
This three-day trip takes place in the Los Angeles region over Presidents Day weekend. Tawongans from all over California will meet up for 3 days that include fun at the beach, taking a tour of LA Jewish history, celebrating Havdallah and a day at Disneyland! Teens located in the Bay Area will take a flight from Oakland to Burbank on Saturday to meet up with the rest of the group – see cost differential below.
Cost
$500 for teens taking the flight from Oakland to Burbank
$350 for teens NOT taking the flight
Tawonga offers financial assistance for this trip. Please reach out to our Staff Accountant and Financial Assistance Coordinator Eliza Cohen directly at eliza@tawonga.org for more information and to apply for financial assistance.
In addition, if this is your first overnight program with Tawonga, there is a fantastic grant available for this program through the Jewish Community Federation. Register for the LA Trip and apply separately for this grant.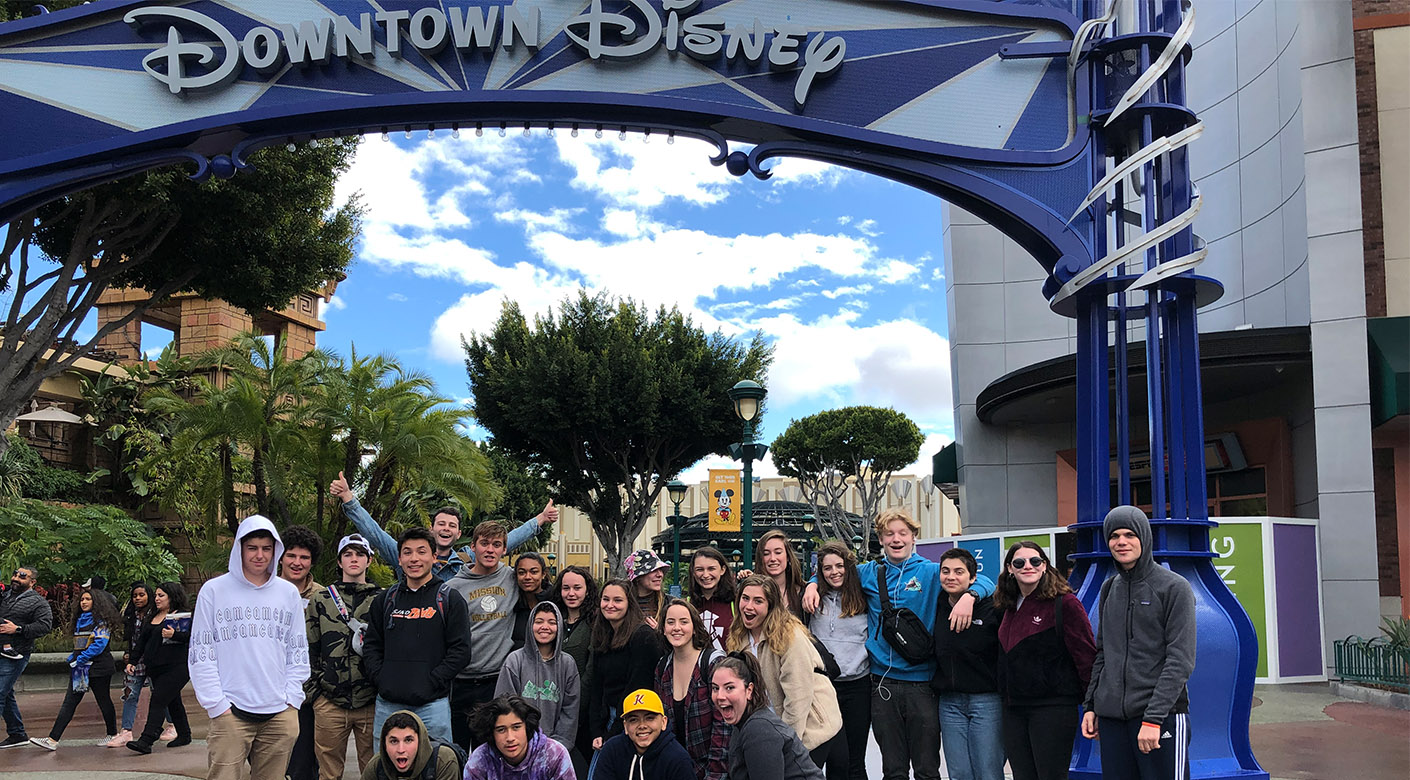 How to Register
Please register by logging in to your Camp InTouch account and selecting Teen LA Trip under Registration Form.
Questions?
Please contact us if you have questions about Teen LA Trip: 415.543.2267.