Jewish Holidays & Gatherings
Tawonga's brand of joyful Judaism is alive and well in the Bay Area through our Down the Mountain programming. When our community told us they wanted to experience more Tawonga magic back home, we knew what we had to do:
Erev Rosh Hashanah Celebration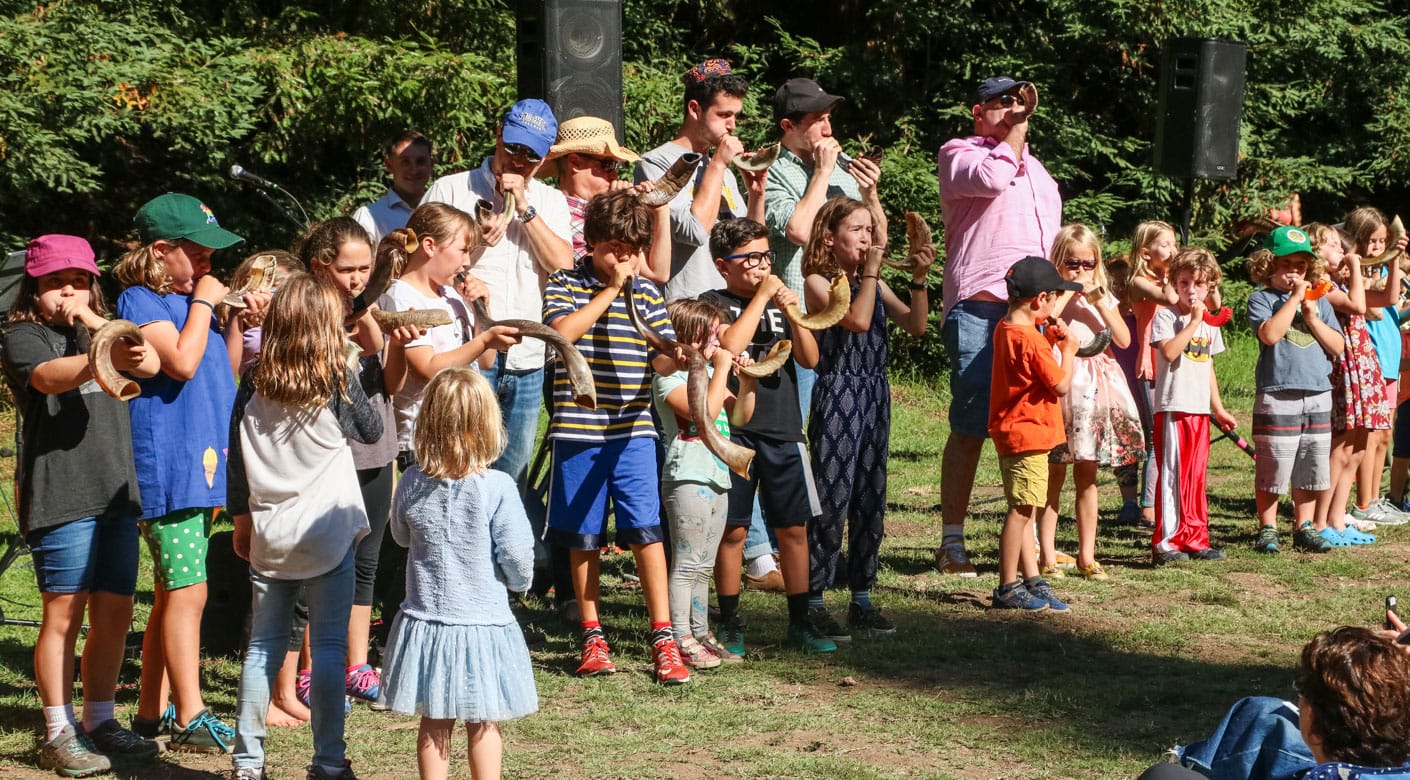 Most popular is our annual Erev Rosh Hashanah Celebration – an inspiring, festive and kid-friendly outdoor service. All are welcome, from babies to great grandparents. This is a beautiful and joyful way for you and your family to celebrate this High Holiday. Each year, we celebrate in the spirit of Camp Tawonga – in community, with joyous song and meaningful prayer in a gorgeous outdoor setting. This event began in 2009 with a small group of Tawongans and their friends in Tilden Park wanting an outdoor communal service. Today, over 1,000 Tawongans come out for the celebration.
---
Tot Shabbats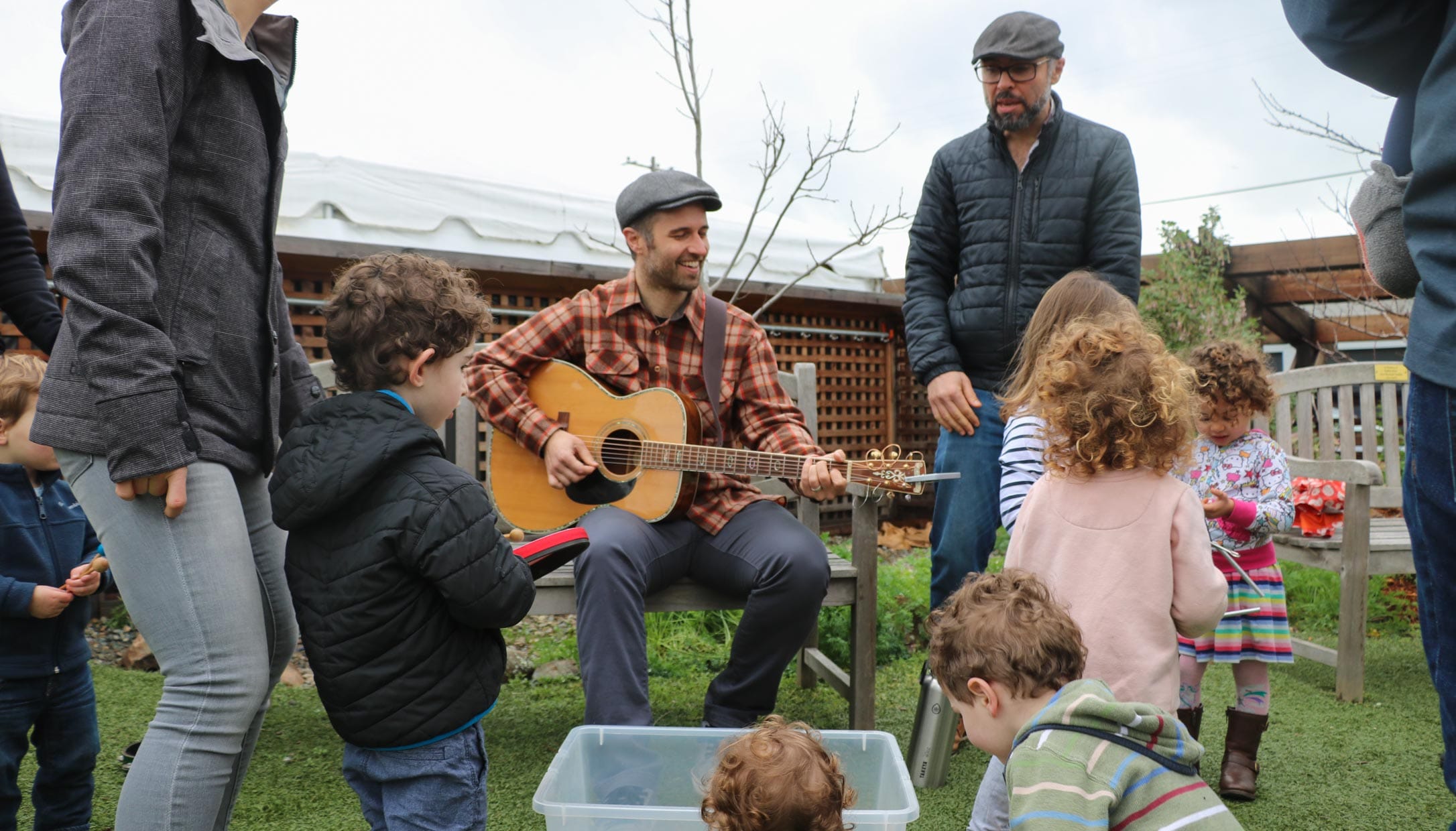 Join us at one of our joyful Tot Shabbat programs throughout the Bay Area. These fun, energized Friday evening and Saturday morning programs give families a chance to sing, dance and make friends while welcoming Shabbat with Tawonga's signature spirit. Songs, shabbat blessings, stories, provided kid snacks and time to schmooze with other families make Tot Shabbats a wonderful family outing. This is such a treat for littles ones and adults alike! These events are free and best suited to families with children under six.
---
Other Jewish Holiday Gatherings
You and your family can join fellow Tawonga families throughout the year to celebrate more Jewish holidays from Sukkot to Hanukkah to Purim! We partner with several organizations across the Bay to create these joyful and meaningful Jewish touchstones that are fun for all ages. Chag Sameach!