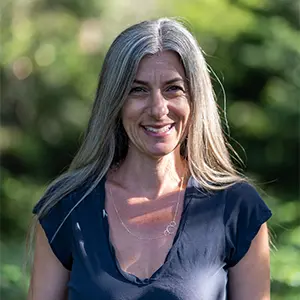 Board member since: 2023
Ariel Trost was born, raised, and educated in the Bay Area. She is a clinical psychologist in private practice specializing in the treatment of eating disorders.
Ariel was a Tawonga camper and staff member and is now a Tawonga parent (along with her partner Jesse whom she met at Tawonga over 30 years ago!). Her son, Ezra, has attended camp for many years and completed the B'nai Mitzvah program, and her daughter, Ruby, joined the Tawonga family as a staff member this past summer. Tawonga values permeate her home and family and she is excited to serve on the board and share her expertise on adolescent and young adult mental health.