Experience joyful Judaism in the winter season at Tawonga!
When
December 28 – 30, 2023
(Thursday – Saturday)
or December 27 – 29, 2024
(Friday – Sunday)
Program Overview
Classic family camp activities like a talent show, day groups for kids over 2 years old, s'mores, yoga, family floats and Shabbat, plus bonus winter-themed activities! Also on tap, free-flowing Peet's coffee (and hot chocolate), delicious food, shmira (nighttime babysitters) and an unforgettable adult silent disco!
We know Chanukah ends December 15 this year, but that won't stop us from concluding the weekend with a big Chanukah party in our dining hall with latkes, dreidel, crafts, singing, dancing and more!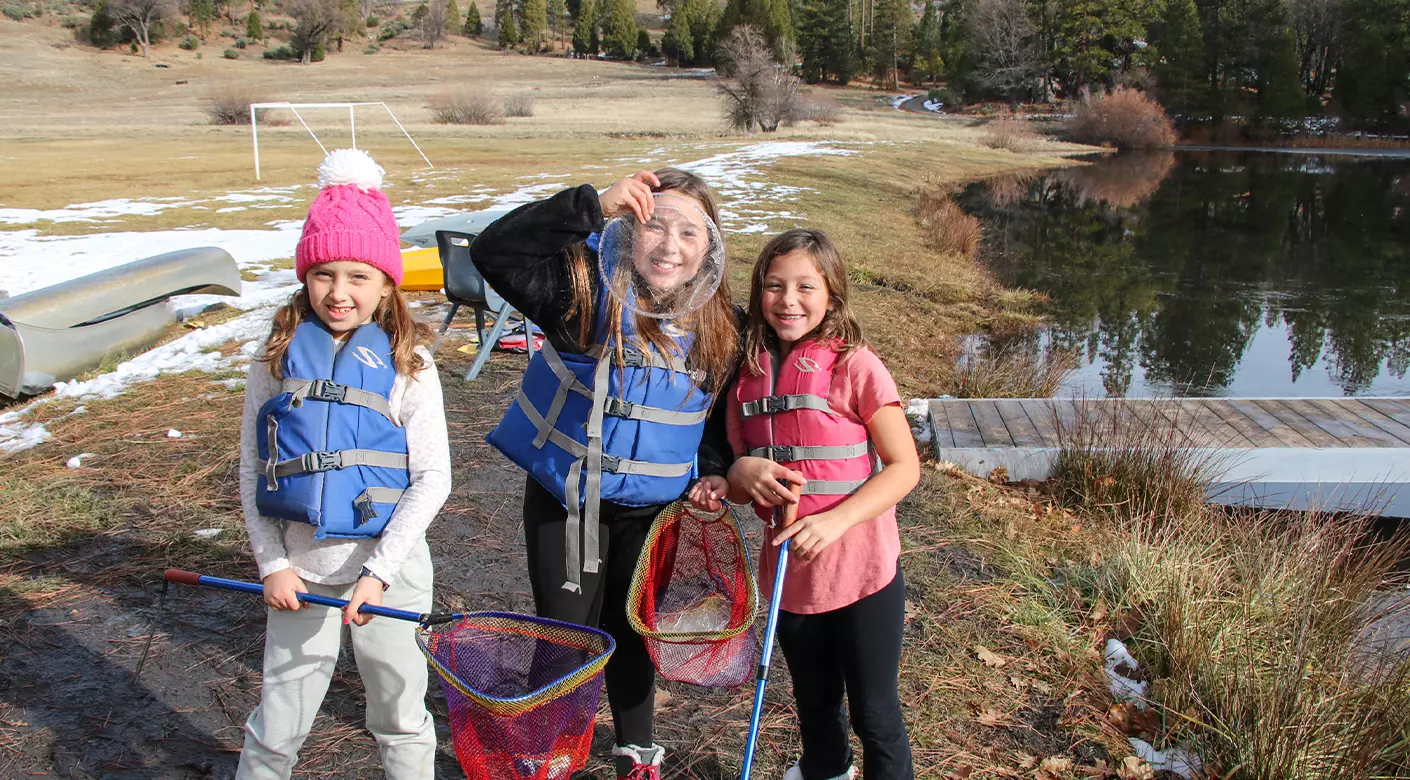 Program Highlights
Adult programmatic offerings ranging from yoga to river hiking to specialized workshops led by renowned educators

Family programmatic offerings ranging from Art 'n' Crafts to sledding (snow dependent!)

Festive, welcoming Shabbat celebration

Delicious family-style meals

Free-flowing Peet's coffee

Campfire family talent show with s'mores

Silent disco adult dance

Massage therapist on staff for the ultimate relaxation
Winter Housing and Program Spaces
Each family will have their own insulated, heated cabin with electricity and will have options for indoor or outdoor dining. The road to Camp is regularly maintained and plowed in the case of snow. We have heated indoor program spaces and the beautiful outdoors of Camp Tawonga's 160 acre property. This is a more intimate family camp as space is limited with winterized housing. Grab your friends and create a brand new Winter Break tradition!
Cost
Participant age 2+: $495 | Baby (under 2): $295
Financial assistance available
How to Register
Register on Camp InTouch here.
Financial assistance is available to all participants; learn more about financial assistance options here.