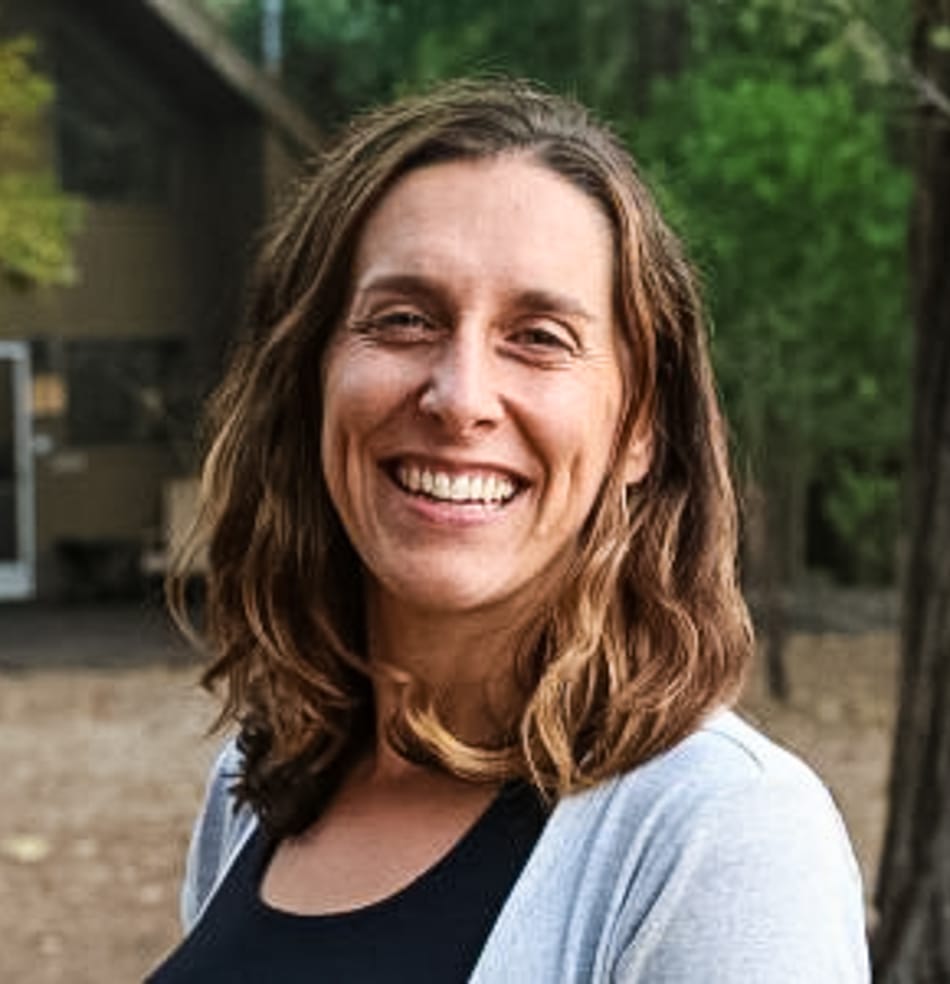 Senior Director
Myla Marks
Training Topics:
Supervision, career coaching, wilderness risk management and program planning
Myla comes to Tawonga Institute with over 15 years of experience in programmatic and nonprofit leadership. Prior to joining Camp Tawonga's year-round team in her current role as Associate Director, Myla was the Director of Training at Playworks, a national youth development nonprofit. She also worked with Sierra Club's Inspiring Connections Outdoors to lead risk management and program growth and guided youth on outdoor trips across the country.
Myla learned her supervision and coaching technique early in her career supervising wilderness programs at Tawonga and regularly coaches colleagues in and beyond the Tawonga community. Myla earned her B.A. in environmental studies from Vassar College and a Masters in Public Administration with a focus in nonprofit management from the University of Oregon. She loves walking in Oakland's redwood forests with her husband and fellow Tawongan, Wes, and their daughters Ariela and Nava.