Subscribe to Blog or Use the Campanion App
Starting in 2022, Tawongans can tune into the magic happening at Camp in two ways: our online blog and the Campanion app.
Our online blog publishes stories and photos periodically throughout the year, and during the summer about 2 times per week. The blog is public on our website, and you can customize your blog preferences for specific session notifications.
Campanion is a free app just for parents and guardians of current session campers that is an extension of your CampInTouch account. Download to view daily photos (with optional facial recognition for your camper), daily tidbits about the menu and schedule as well as mini updates from Camp. You can also use Campanion to more easily upload your forms.
See below how to subscribe to either or both to stay updated!
To Subscribe to Tawonga's blog:
For SCIT content this season, select "A Taste of Camp and Session 2."
For TLI content, select "Session 3."
Current blog subscribers:
Current blog subscribers can click on the "Update Profile" link below any blog notification emails to manage your blog preferences. 
---
To use Campanion (for parents/guardians of 2022 campers):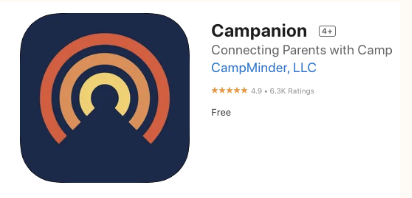 1. Download the Campanion app for free to your mobile device.
2. Login using your same CampInTouch login and password.
3. Upload a reference photo of your child to Campanion (optional).
That's it! Once your child's program is in session, check back on the app for photos and updates.
*A note that all photos that are uploaded to Campanion this summer will also appear in the desktop version of CampInTouch (just scroll down to the "Online Community" section and click "Photos").