Judaism is a vibrant facet of the Tawonga experience. At Tawonga, we practice what we like to call "joyous Judaism in nature." All are welcome to join in, and there is no one way to be Jewish here. Some children at Tawonga celebrate Shabbat every week back home, while others have never recited a Hebrew prayer. Tawonga is not affiliated with a particular Jewish movement, such as reform or conservative. We are rooted in Jewish values, respect for nature and a deep commitment to welcoming and celebrating all individuals.
Tawonga has also been the single most important factor in shaping my Jewish identity and connecting me to the Jewish values of building community, tikkun olam, and being my best self.Linda S.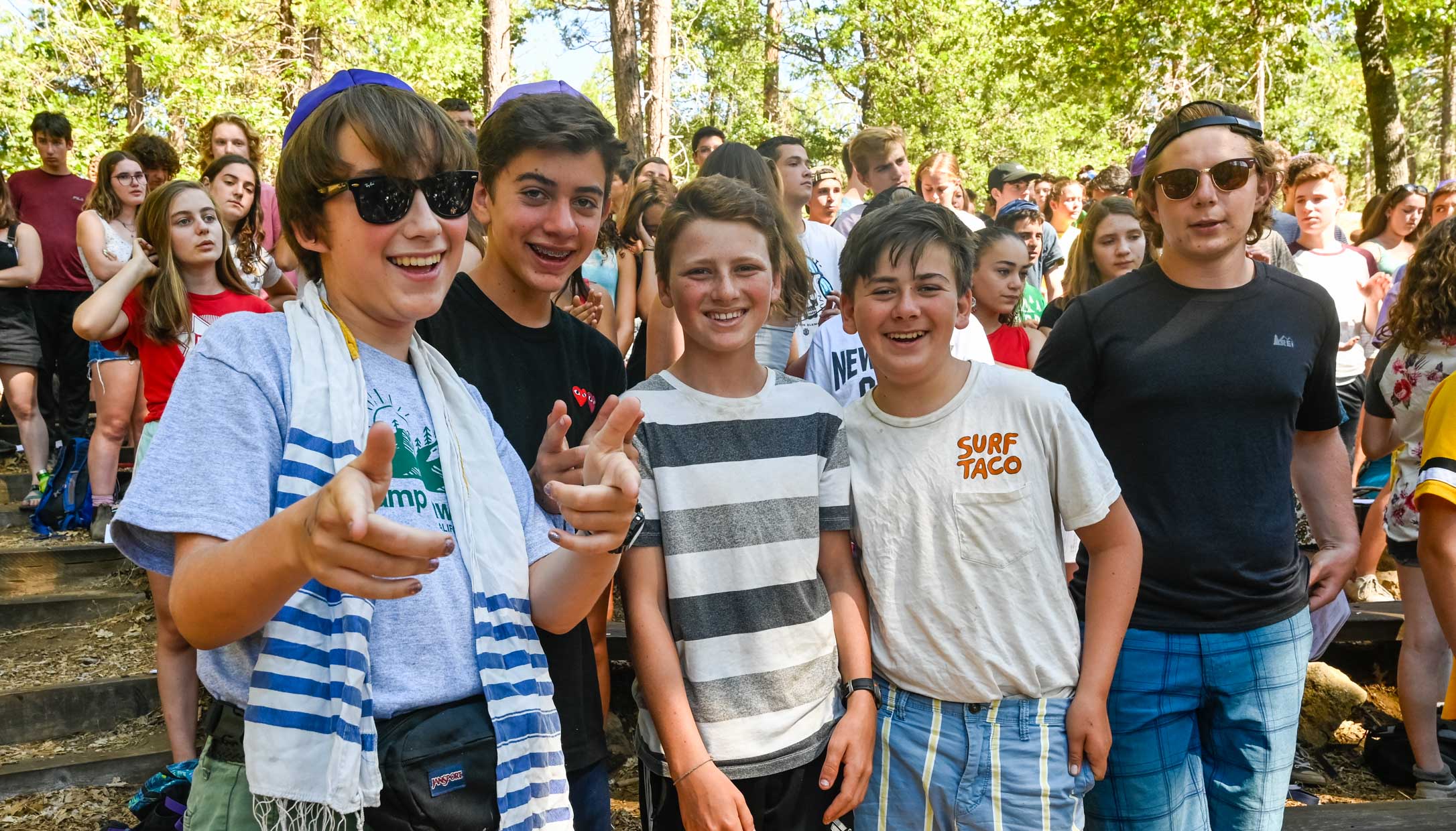 We find that Tawonga's approach to Judaism resonates with campers because it is personally meaningful. This joyful sense of Judaism permeates daily life for campers, from singing prayers hamotzi and birkat hamazon as a symbol of gratitude before and after meals and celebrating Shabbat to engaging with Jewish themes at arts and crafts and while swimming in the Tuolumne river. Our Jewish programming department leads the way to deepen campers' Jewish learning, offering rich and creative experiences.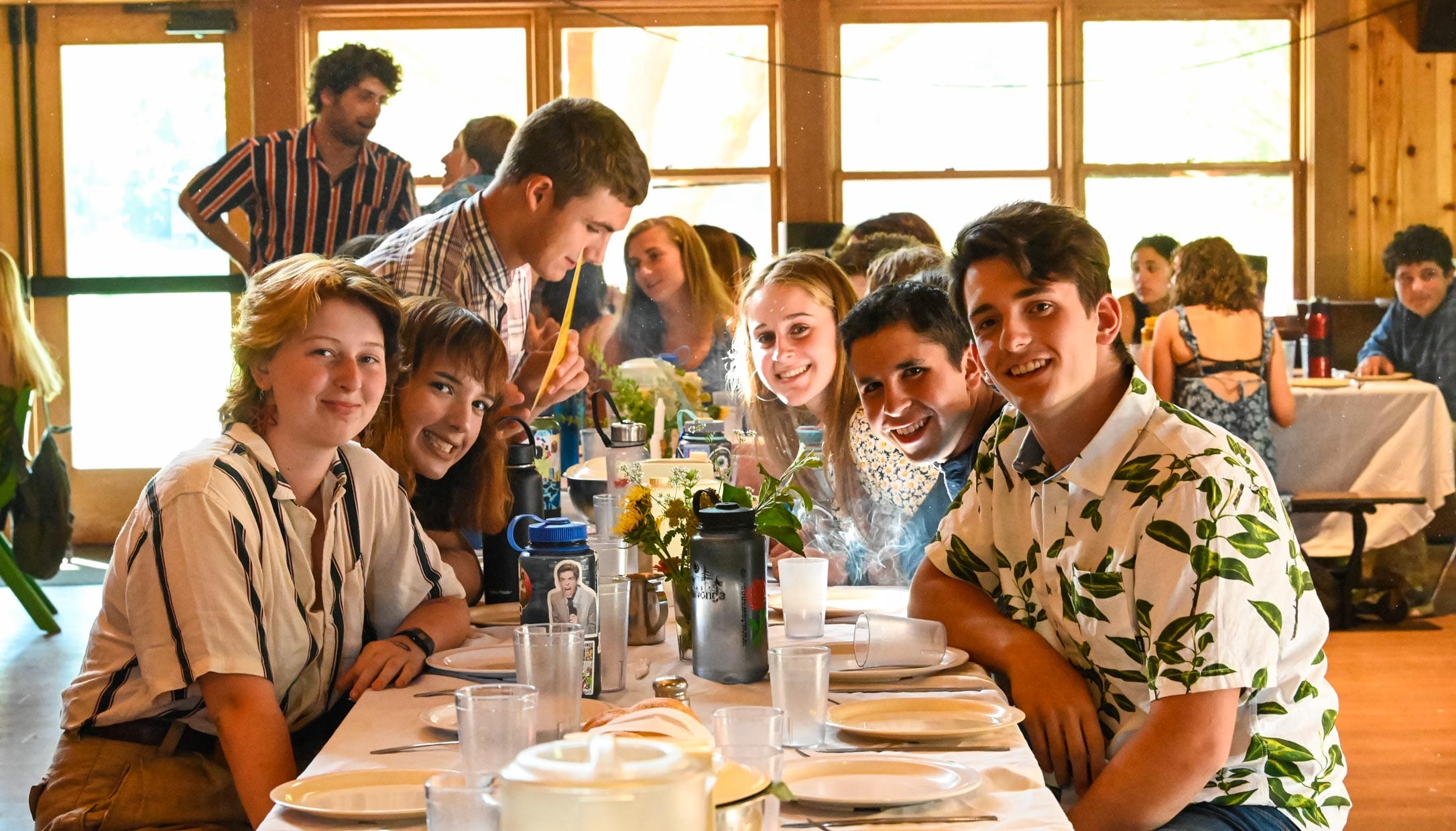 Our philosophy is to encourage everyone to find their own spiritual path. We tend to say that at Tawonga, there is a "buffet of Judaism." Some kids might find spiritual moments during Saturday morning Torah services while others engage spiritually while stargazing or during a story-telling activity. By choosing their own path, our campers are able to find a stronger connection to Jewish culture, community and history in a way that is most meaningful for them. Many kids express that at Camp, it's "cool" to be Jewish; for many in our community, Tawonga is a place where they discover and deepen their Jewish identity.
Tawonga Torahs
Learn about the history of the two Torah scrolls we are fortunate enough to have been loaned by the Memorial Scrolls Trust in London. Each has a unique and vibrant history that we honor and cherish both up at Camp and in our Down The Mountain programming.
Tawonga Judaism "Down the Mountain"
Experience Tawonga's brand of resonant, joyous Judaism at our local "down the mountain" programs. From energetic regional and virtual Tot Shabbats to our annual uplifting Erev Rosh Hashanah Celebration, there are ample opportunities in the Bay Area to engage in Jewish communal life with Tawonga. Learn more here.