Families have a few options for getting campers to and from Camp depending on their enrolled program. Options include charter buses, driving to/from Camp with family or carpooling with another family attending the same session.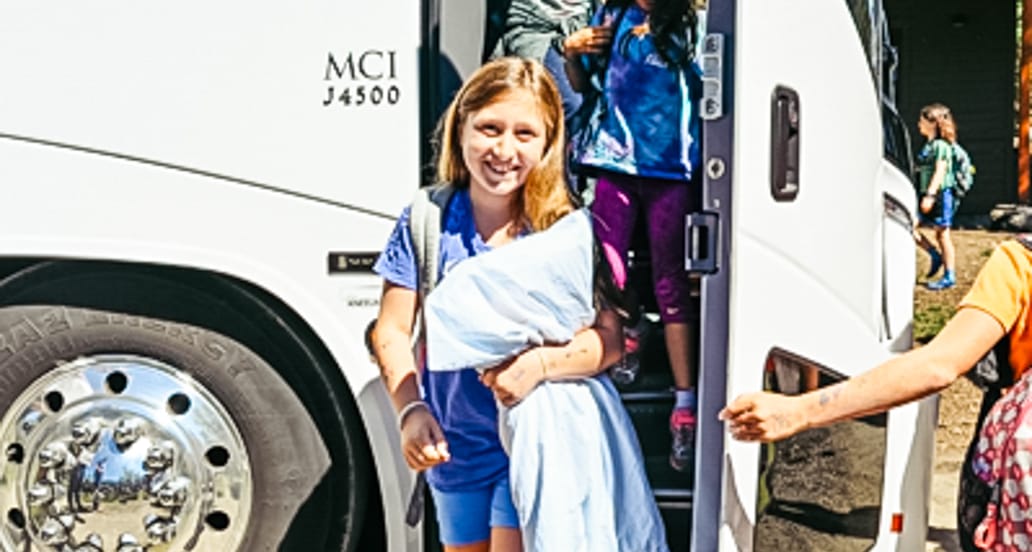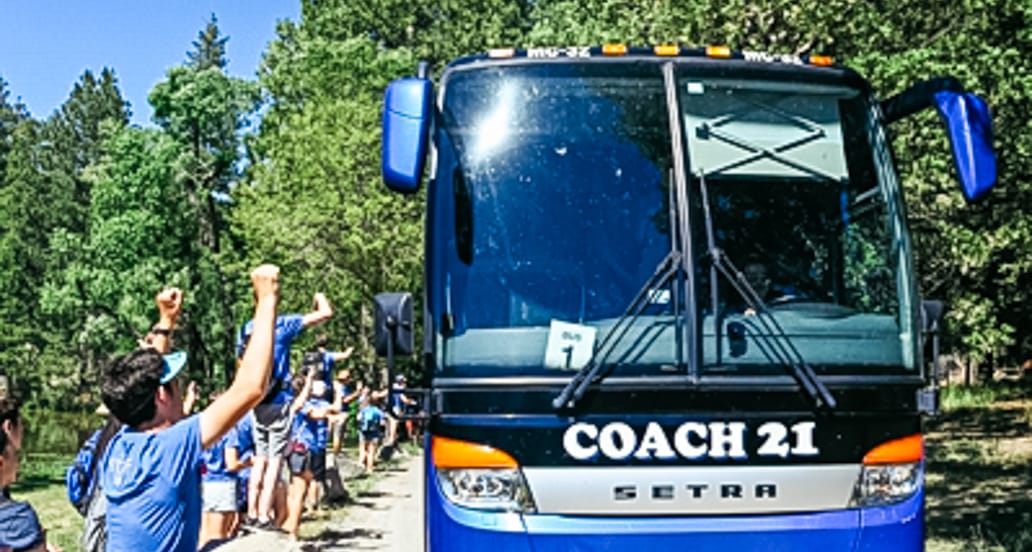 For our one-week Taste of Camp program, families should drop their camper at Tawonga or arrange a carpool. We will send a roster a couple months before the program to help you arrange carpools.
For our at-Camp programs that are two weeks or longer, we provide a chartered bus service beginning in Oakland, with a short brown bag lunch stop in Oakdale, before arriving four hours later at Camp. Our trained and enthusiastic staff greet families at our designated departure location, as well as meet our out of town campers at the Oakland airport during a predetermined arrival window. Campers travel with other children around their same age to Camp while staff on the bus help them feel more comfortable by singing songs, playing games and facilitating friendships.
Chartered bus service back to the Bay Area is also provided at the end of each at-Camp summer program including the one-week program. We are also occasionally able to add a charter bus to and from Los Angeles depending on the number of enrolled campers from Southern California.
During our summer camp programs, our trained driving staff transport campers to and from day trips and backpacking trips. All drivers are 21+ and must have a clean driving record.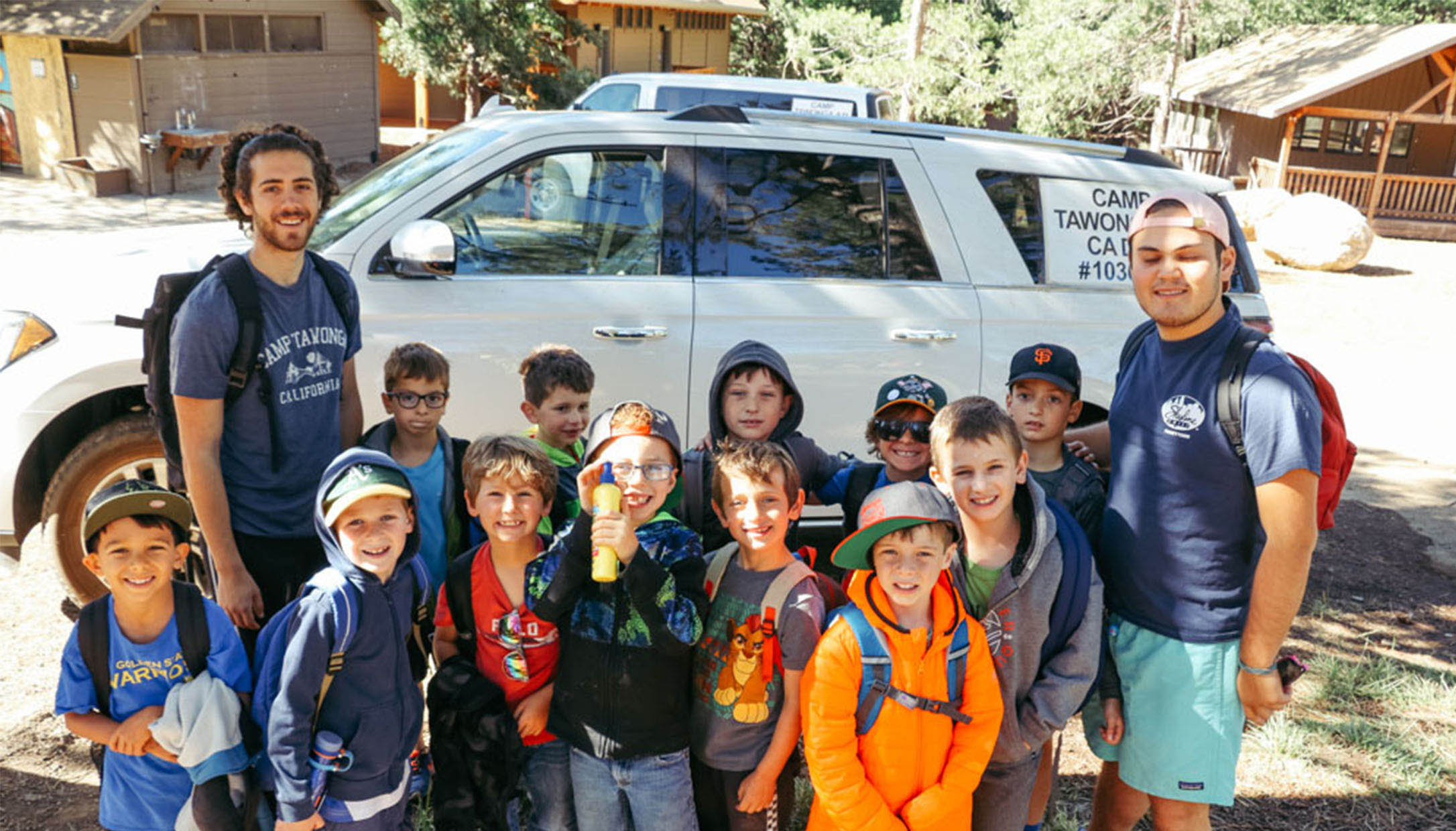 Questions?
Feel free to call our San Francisco office at 415.543.2267, email info@tawonga.org or check out our FAQs page.