For the majority of our campers, Tawonga's summer camp programs begin before the children set foot on our Tuolumne River property. The bus ride is a quintessential part of the Camp experience, and typically about 95% of campers ride the bus to and from Camp. However, families can also opt to drive children to Camp and/or pick your child up from Camp.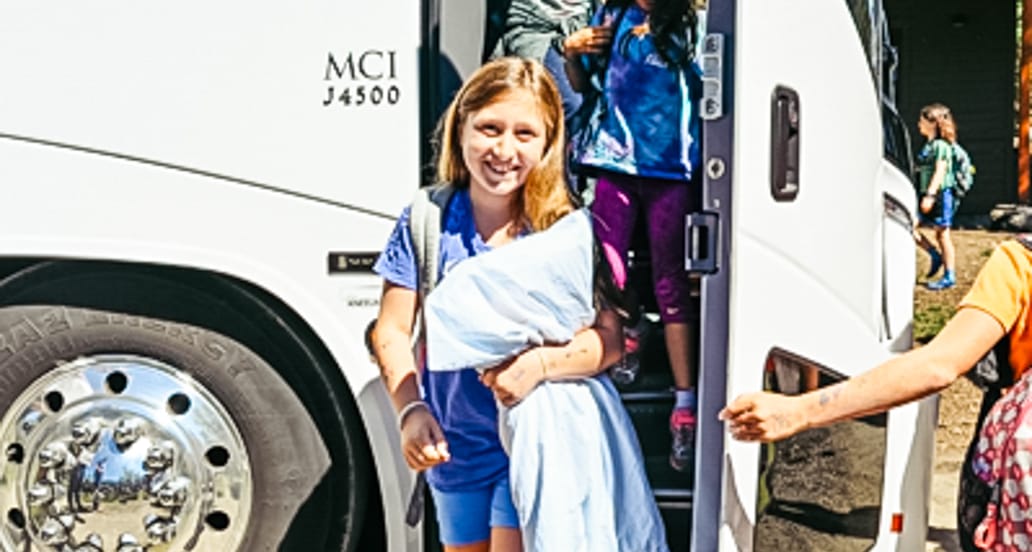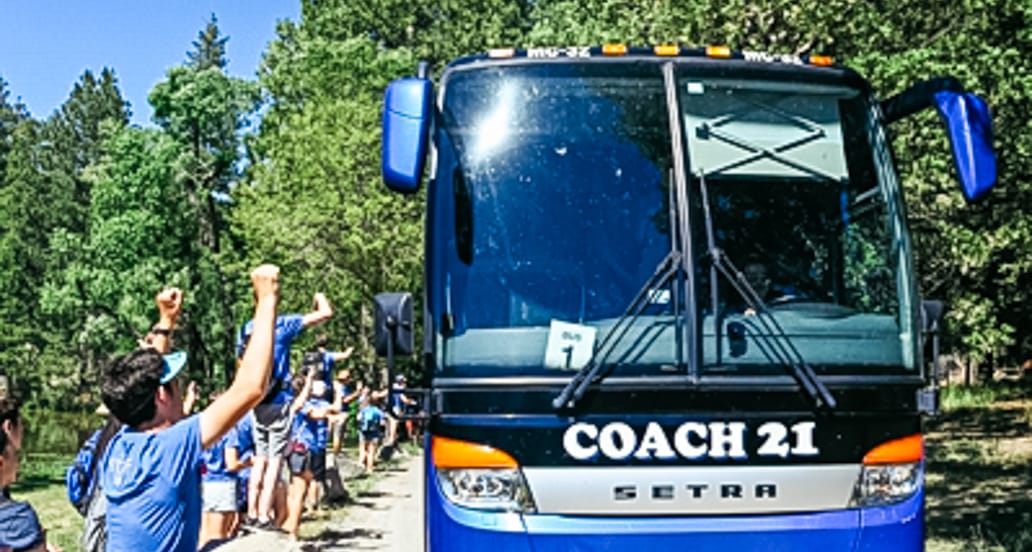 We provide a chartered bus service for campers attending an at-Camp summer program beginning in Oakland, with a short brown bag lunch stop in Oakdale, before arriving four hours later at Camp. Our trained and enthusiastic staff greet families at our designated departure location, as well as meet our out of town campers at the Oakland airport during a predetermined arrival window. Campers travel with other children around their same age to Camp while staff on the bus help them feel more comfortable by singing songs, playing games and facilitating friendships. 
During our summer camp programs, our trained driving staff transport campers to and from day trips and backpacking trips.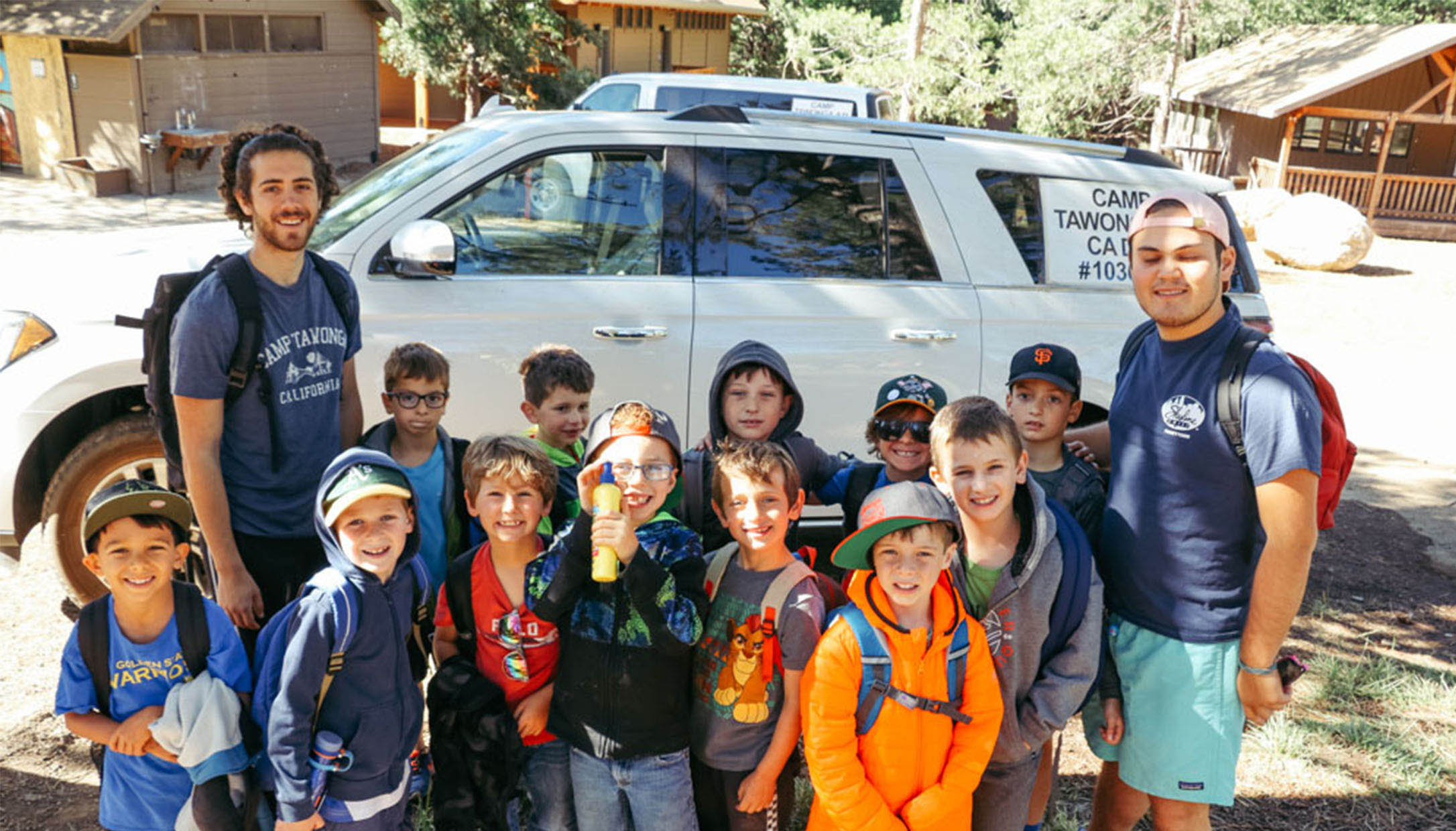 Questions?
Feel free to call our San Francisco office at 415.543.2267, email info@tawonga.org or check out our FAQs page.