While we can't yet be together in the tall, tall trees, join fellow Tawongans for engaging, meaningful and FUN programs that you can opt into from home.
Programs include meaningful family-friendly services and a chance to unplug from your screens with Tawonga Radio! Join us to infuse the spirit of Tawonga into your homes.
Learn more below!
P.S. For information about Tawonga's response to COVID-19, click here.

Program Offerings Overview
Virtual Erev Rosh Hashanah Celebration - Friday, Sept. 18

We will gather as a community for Tawonga's Virtual Erev Rosh Hashanah Celebration on Friday, September 18 at 4:30pm. Join for an inspiring, interactive musical service to kick off the High Holidays. Click here to learn more.
Torah Service - Saturday, Aug. 22

Gather for Shabbat, Tawonga style, with beautiful music and meaningful reflection. Saturday, August 22: 10am / all ages
Tawonga Radio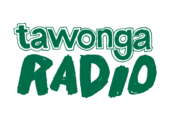 Tap into the Camp spirit and take a break from screens through Tawonga Radio! Check out our first audio story
here.
Tawonga Tidbits

This blog series will bring you different, tangible ways to take Tawonga home this summer.
Camp Reopening Timeline
After careful consideration, we have determined that it is not yet safe to re-open our site for programs from July through October, 2020. We will reopen as soon as it is safe to do so. You can read more about our plans for reopening here. We appreciate your ongoing patience.
Support Tawonga
These virtual programs are generously funded through donations from Tawonga community members. As we endure significant budget shortfalls due to a canceled season, please consider making a donation here. Your contribution will double in value, thanks to the generous matching gift made possible by Susan Wojcicki and Dennis Troper. We are incredibly grateful for your support.
Tawonga Institute
Tawonga Institute is the professional consulting arm of our agency, providing expert skill-building and training to organizations seeking to deepen their impact and to individuals pursuing positive change and growth. We offer two forms of consulting services: interactive online training and one-on-one consulting with members of our executive and senior team.
Questions
Feel free to email info@tawonga.org or call 415.543.2267 with any questions.