Tawonga Radio 📻 Emmett Cooks: From Tawonga Kitchen Staff to Culinary Entrepreneur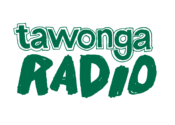 In our second Tawonga Radio story, listen to how Tawonga Kitchen Staffer, Emmett Verba, turned his summer around after getting the news that Camp wouldn't be running:
Here's the Story:
When Tawonga's 2020 summer season was cancelled due to COVID-19, former camper and soon-to-be Tawonga Lead Cook, Emmett Verba, took a leap of faith. Together with fellow Tawonga friends, he started "Emmett Cooks," delivering inventive meals all around the Bay Area. In this conversation with Associate Director, Aaron Mandel, hear how Emmett got his business off the ground and the moment Tawonga inspired his love of cooking.
🥘  Check out delicious Emmett Cooks offerings on Instagram: @emmet.cooks for seasonal and fresh pay-what-you-can meals for pickup and delivery in the Bay Area.
🎶 Music by Emmett Cooks delivery guy & Tawonga staffer Leo Gershik.
P.S. In case you missed our first Tawonga Radio story about song leader, Elan Lavie, listen here! Elan was a camp song leader who didn't quite know how to sing. Through sheer determination and inspired by the natural world, he found his voice and brought a bunk of 12-year-old boys closer together in the process. Hope you enjoy this audio story by Aaron Mandel!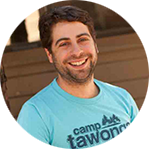 Aaron Mandel is our Associate Director. Fun fact: 2020 would have been Aaron's 19th summer working at Tawonga.