🍳 Today's Kitchen Menu
Breakfast
🥞 Pancakes with eggs and bananas
Lunch
🧀 Baked mac 'n' cheese with roasted broccoli and salad
🍎 Fruit: Apples
Dinner
🍗 Banquet dinner with roast turkey, mashed potatoes, gravy and green beans
🥧 Dessert: Pumpkin pie
A Note on Alternative Foods
🥑 Tasty vegetarian and vegan options are available for every meal, in addition to a "middle table" with alternative meal options to meet every camper's needs.
🥣 During breakfast, the middle table offers a wide selection of cold cereal and milk (dairy-free options too), in addition to hot cereal with toppings. Each lunch and dinner, campers can choose from options at the middle table, like sun-butter and jelly sandwiches, tuna sandwiches and hummus. 
🏕 Backpacking Trips and Challenge Course
There are no more backpacking trips or Challenge Course days for Session A – the campers have all had their adventures!
🎂 Birthdays 
What's so special about today? We're celebrating the birthday of Wilderness Leader Colleen W.! Happy Birthday Colleen – enjoy your birthday bowl!
Curious what celebrating a birthday at Camp Tawonga looks like? Check out this post.
☀️ How's the Weather? 
Sunny with a high of 92, low of 64
On an especially hot day like today, counselors always make sure that campers stay hydrated, wear sunscreen and cool off in the pool or the beautiful Tuolumne river.
🐐 Fun Fact!
Every summer Tawonga is home to several goats and other farm animals that campers learn about and play with during farm and garden programming. One beloved goat named X Box had two baby kids this spring!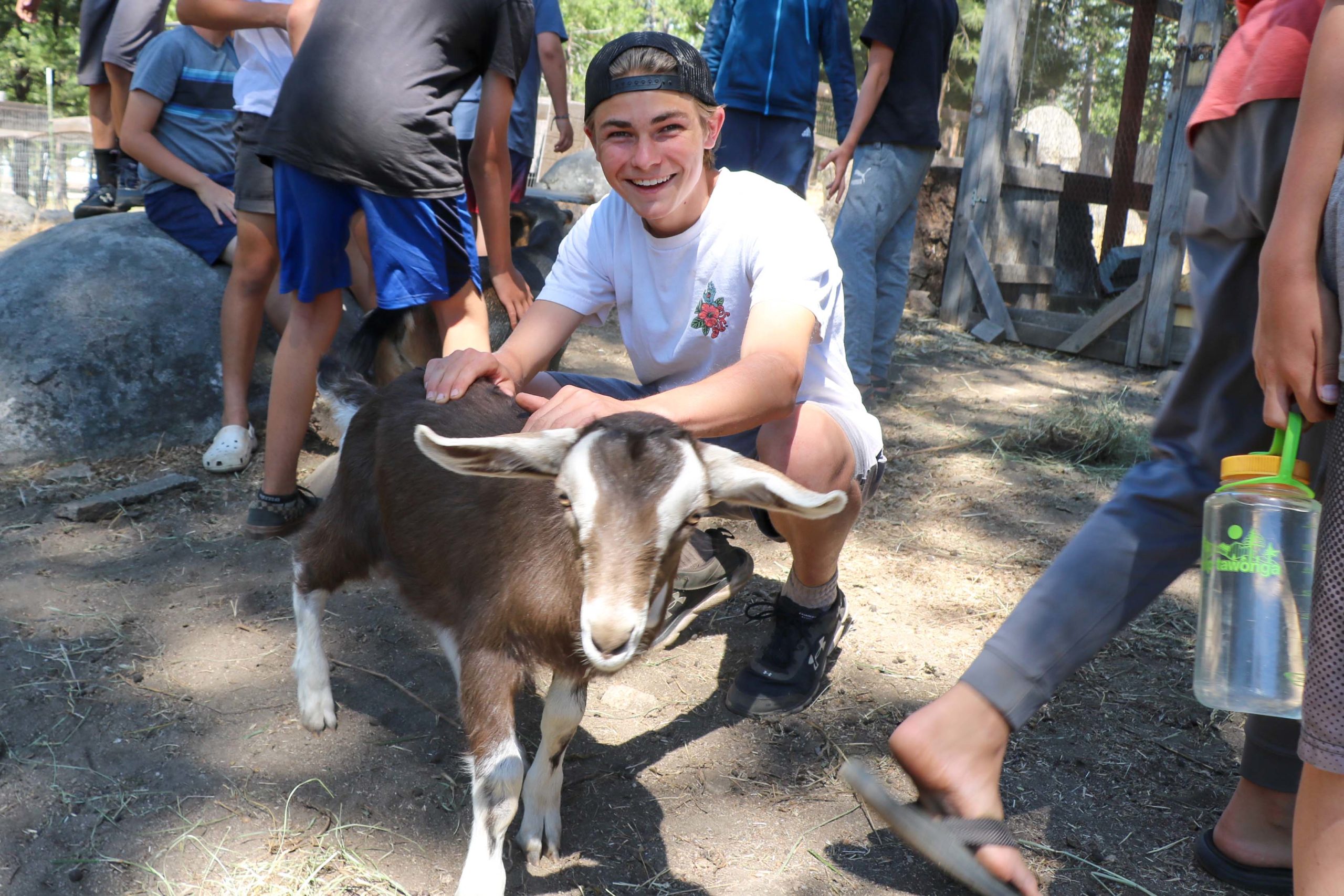 The Tawonga Tidbit provides a daily dose of Camp with our kitchen menu, Camp birthdays and more. We hope this series brings you a bit closer to Tawonga! 
---
Photos from today
Enjoy photos below, including from song session, A&C and more!