By: Josh "Frisco" Goldstein
At Tawonga, the saying goes, "food is royalty." We strive to make mealtime a community focused experience and on Shabbat, sharing challah is one way that we bring everyone together. Although we can't all be together this summer, we hope families are able to take Tawonga home with this Tawonga recipe that our kitchen manager has adapted from our usual 500 person Camp community recipe. Enjoy!
Tawonga Tidbit
Did you know that Tawonga's summertime Shabbat challah baking process begins the day before Shabbat, on Thursdays? In order to produce 30+ delicious braided challot (plural for challah), the Tawonga Baker prepares the wet and dry portions of the recipe in advance. That way, when they come into the kitchen early Friday morning, they can get right to work preparing the dough. They are joined by a unit of campers late Friday morning who braid many of the loaves themselves. The challah is then baked, bathing the cleaner-than-usual Camp in a delicious aroma before being served at Shabbat dinner after the most thunderous yet melodic motzi of the week.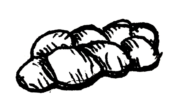 Ingredients
7 tsp Yeast, dry active
½ cup Sugar, granulated
1¾ cup Water, warm (tap warm)
4 Eggs
½ cup + 1 tbsp Olive Oil
1 tbsp Salt
5½ cups Flour, all-purpose
Yield: 2 challah loaves
Directions
1. In a large bowl, combine yeast, sugar, warm water and whisk softly to combine. Let sit and allow yeast to bloom for 15 minutes.
2. In the same bowl add 3 of the eggs, ½ cup olive oil, salt and mix together. Stir in the flour one cup at a time until you achieve a sticky dough.
3. Flour a work surface lightly and turn the dough out onto it. Wash and dry your bowl. Sprinkle additional flour over the dough and begin kneading, adding more flour as necessary, until you have smooth, elastic dough. Smear the reserved 1 tablespoon of olive oil around the inside of the bowl and add the ball of dough into the bowl, turning to coat it lightly with oil. Cover the bowl with a towel and set aside to let the dough rise for 1 hour.
4. Turn the dough out onto a lightly floured work surface and cut into halves, each half will become one challah. Cut each half into 3 pieces. Roll each ball into long "snakes" about 18 inches long. Braid three of the snakes together into a loaf and tuck the ends under.
5. With your last remaining egg, crack into a small bowl and whisk together with 1 tablespoon tap water. Using a brush, paint your challah with the egg wash and top with any desired seasoning – sesame seeds, poppy seeds, Everything Bagel seasoning (a personal favorite), or get wild with some rainbow sprinkles (don't knock the sweet-savory combination!).
6. After braiding, preheat your oven to 375 degrees and let your challot sit at room temperature for 30 minutes.
7. Place your beautifully braided and garnished challah on a sheet pan, place on the middle rack in your oven and bake for 30 minutes. Woohoo, now it is time to bless it, then rip it, then eat it!
Click here to download the Camp Tawonga challah recipe.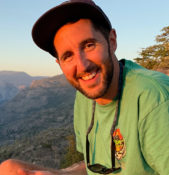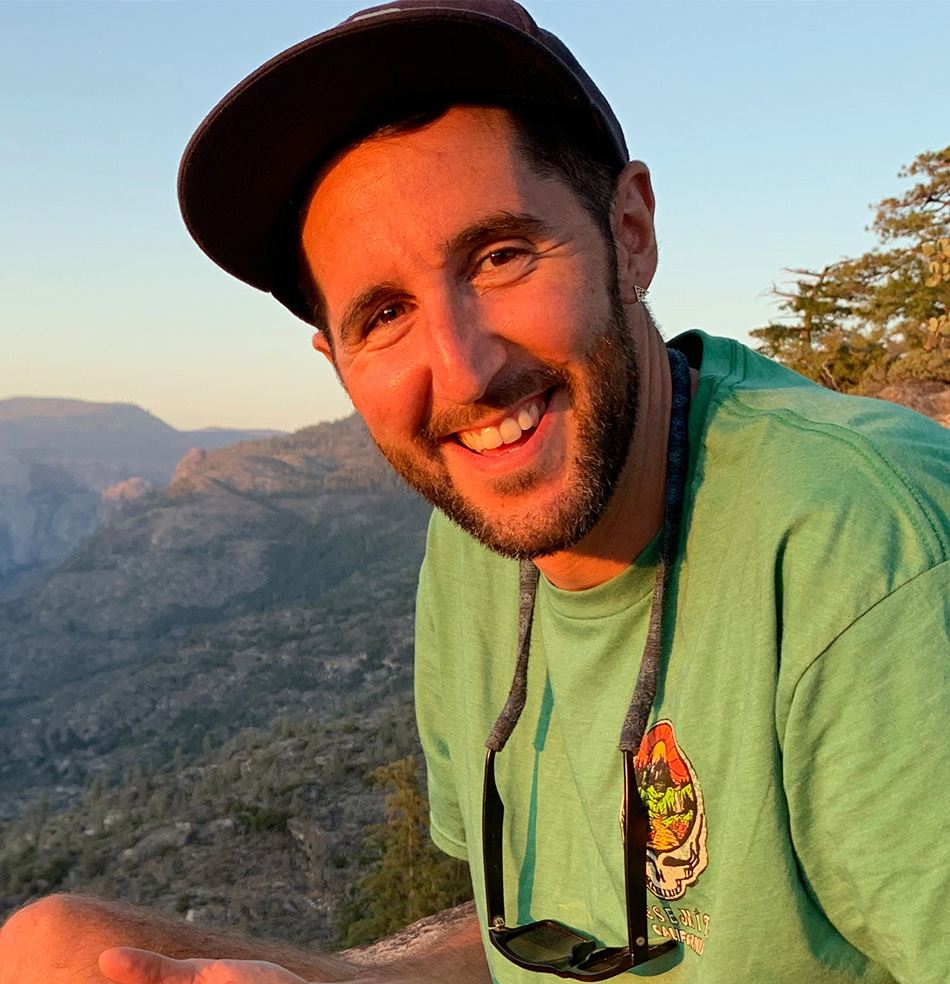 Josh "Frisco" Goldstein is Camp Tawonga's Kitchen and Operations Manager and has worked in the Tawonga kitchen for 10 summers.
P.S. Stay tuned for more recipes from the Tawonga kitchen! In the meantime, click here for information about Tawonga at Home programs.