We are no longer hiring for summer 2021. If you are interested in working a fall weekend program please complete this Work a Weekend form.
Please click through below for information about the hiring process, general Camp Tawonga staff information and specific positions. Click here to view our COVID-19 policies for Summer 2021 Staff.
Read on below to learn about the Tawonga summer staff experience and the diverse range of positions available. Please contact Aaron Mandel at aaron@tawonga.org or 415.543.2267 with any questions.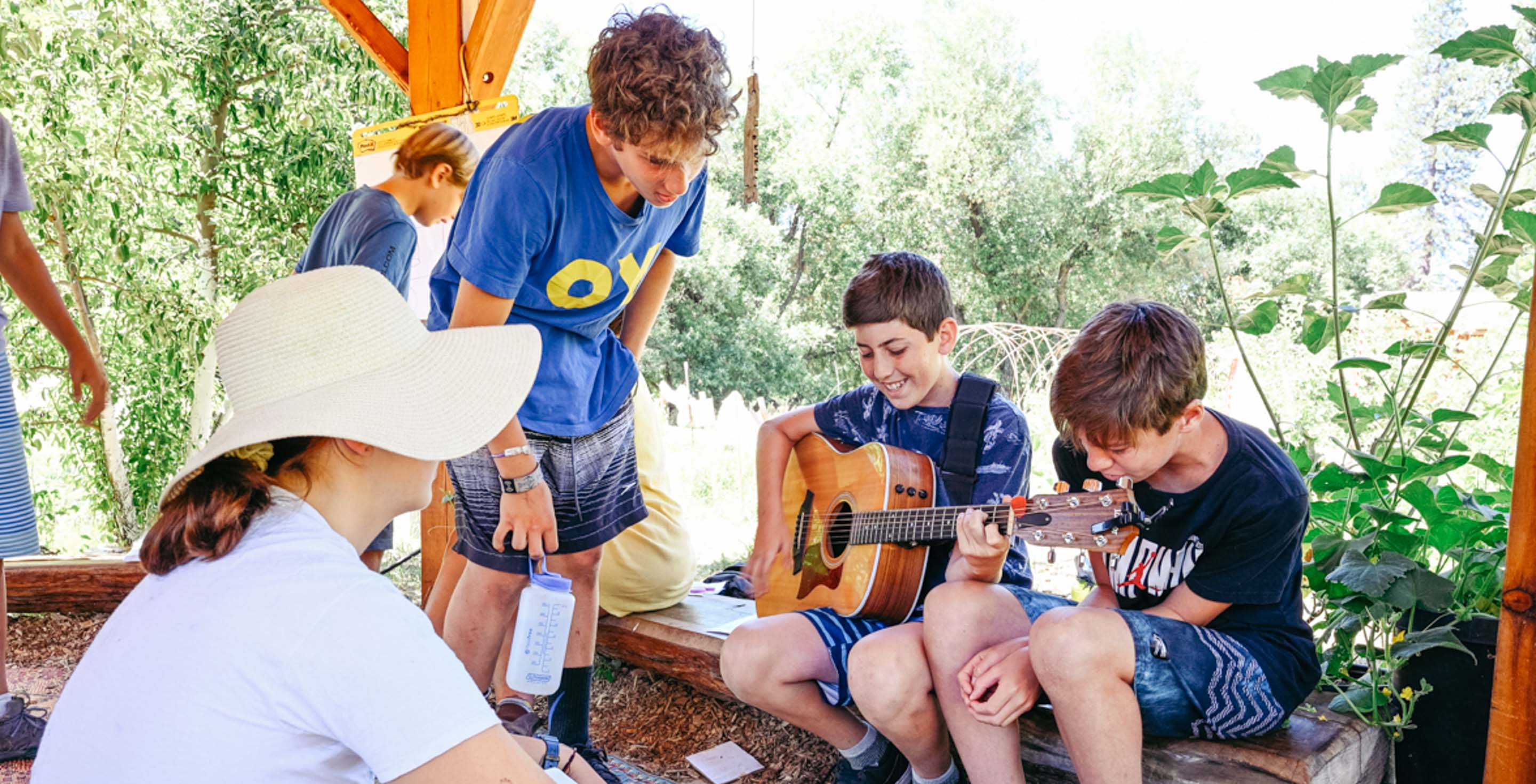 Being on Staff
The Camp Tawonga Staff is a family of over 200 dedicated staff, working together to create a vibrant Jewish community where children have a safe, meaningful summer in the beautiful Sierra Nevada Mountains. The campers' experience is the focus of all staff, whether counselor or prep cook, lifeguard or backpacking leader, office staff or driver. The work is demanding, with long hours, high intensity and little privacy.
The staff, community and work with the kids all led to incredible personal growth.Tawonga Staff Alum
Best Job Ever
The rewards of working on staff are great — the delight of helping children grow, the beauty of the mountains and river, and the joy of working as part of a team of enthusiastic and caring staff. This outstanding team includes people with both Jewish and non-Jewish backgrounds, all of whom enjoy the Jewish customs and culture which come alive at Camp Tawonga.
Take it from our staff – we consistently score at the top of the Foundation for Jewish Camp Staff Satisfaction Index surveys. According to this anonymous survey, 95% of our staff would recommend working at Tawonga, and 95% are satisfied with their overall job experience.
Join Our Team!
Please look over the job descriptions and apply for the position(s) that best suits you. All staff contracts are for the ENTIRE SUMMER season (June 3 – August 6), and applicants must be prepared to commit themselves for the full 9.5 weeks; all employees must be at least 18 years old as of the start of the first week of staff training with a High School diploma. Additional education or age requirements apply to specific positions.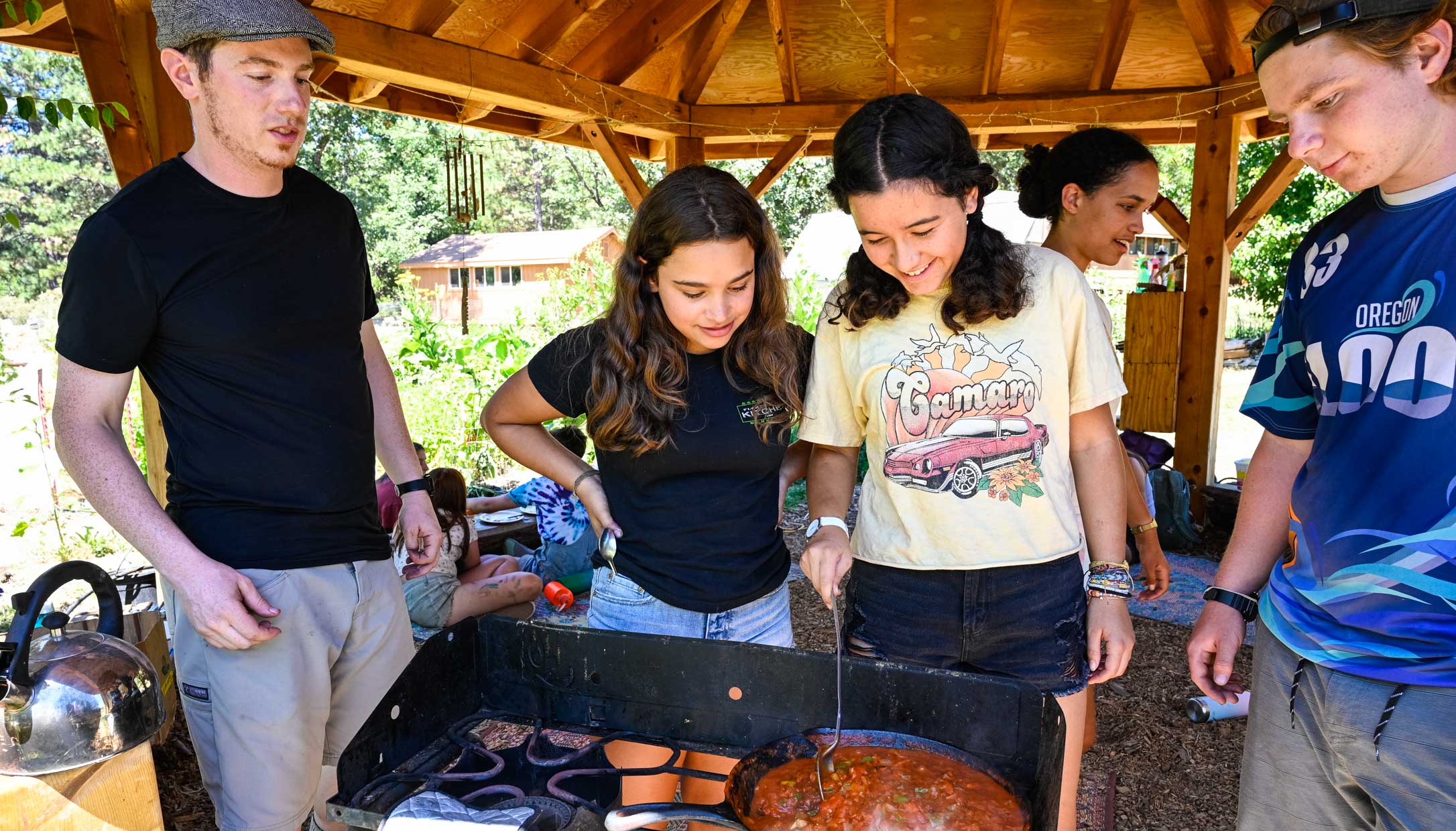 Application Process
1) Submit an application online. The application is currently open.
2) Email Aaron Mandel to schedule an interview.
3) Complete interview by January 22 to be considered in our first round of hiring.
4) Our first round of job offers will be made in late January/early February.
5) We will continue hiring for select positions on a rolling basis after February.
To be considered in our first round of hiring decisions, you must submit your online application, references, and have an interview by January 22. After that, applications will be accepted on a rolling basis for any remaining open positions.
All positions working directly with children require First Aid and CPR certification.
An Equal Opportunity Employer, Camp Tawonga provides equal opportunities without regard to race, color, sex, national origin, age, disability, sexual orientation, gender identity or veteran status.
Working Directly With Kids
Counselor
Specialist and Counselor in Training (SCIT) Program Staff
Program Assistant
Drama Specialist
Songleader
Jewish Program Assistant
Waterfront Staff
Naturalist
Wilderness Leader
Challenge Course Facilitator
Arts and Crafts Staff
Nanny
Teen Leadership Institute (TLI) Staff
Inclusion Counselor
Dance Specialist
Assistant Kitchen Manager
Bakery Assistant
Lead Cook
Alternative Foods Cook
Pantry Assistant
Head Baker
Pantry Supervisor
Prep Cook
Blogger/Photographer
Maintenance Crew
Head of Maintenance
Driver
Camp Therapist
Nurse
Head Nurse
Head of Transportation
Camp Office Staff
Health Technician (formerly Medical Assistant)
Lead Office Staff
Farm and Garden Supervisor
Garden Specialist
Camp Therapist
Head Nurse
Nurse
Head of Transportation
Head of Maintenance
Head Baker
Lead Cook
Alternative Foods Cook
Assistant Kitchen Manager
Pantry Supervisor
Challenge Course Manager
Assistant Head of Wilderness
Head of Arts and Crafts
Head of Water Front
Jewish Program Director
Program Director
Lead Nanny
SCIT Supervisor
Unit Head
Assistant Unit Head
Head Songleader
Teen Leadership Institute Supervisor
Lead Office Staff
Farm and Garden Supervisor
I do not identify with any religion and do not typically have spiritual moments, however the combination of intentional sharing, connection to nature, and utilization of Jewish traditions along with the strong community here allowed me to experience more than one spiritual moment this summer and for that, I am extremely grateful.Tawonga Staff Alum