Keshet 2020 Update
With COVID-19 turning our lives upside down, we wish we could offer Tawonga's fresh mountain air as a respite. Unfortunately, after careful consideration, we have determined that it is not yet safe to re-open our site for programs from July through October, including Keshet. The known and unknown risks of transmission conflict with Tawonga's fundamental commitment to the health and safety of our families. We will reopen as soon as we are ready to do so.
All families canceled from 2020 programs will have a priority registration period beginning on November 18. Click here to view 2021 programs. Please note that programs and dates may change as a result of COVID-19.
Learn More About Keshet
Join Keshet LGBTQ Family Camp for a summer weekend designed for non-traditional families to come together and celebrate who they are!
Program Overview
Keshet LGBTQ Family Camp was founded at Camp Tawonga in 1998 by Deborah Newbrun, Tawonga's former Camp Director. It was the first of its kind in the Jewish camping world, providing a space where non-traditional families did not have to feel like they were in the minority and instead providing a place where they felt encouraged to celebrate who they are, become their best selves, build a strong community, and engage Jewishly.
Since then, the program has grown and evolved into an important family tradition, memorable experience and beautiful community. Growing from 15 families at first to 75 families for Keshet's 20th anniversary (with a waitlist for several summers), this program continues to flourish. Join us for a beautiful experience for you and your family – adults without children welcome too!
"Keshet" means rainbow in Hebrew, and this innovative program draws a true rainbow of participants from all over the country. Participants enjoy this unique weekend that features all the fun and excitement of summer camp squeezed into four memorable days on Tawonga's beautiful property alongside the Tuolumne River, nestled in the mountains near Yosemite National Park. This is a weekend you don't want to miss!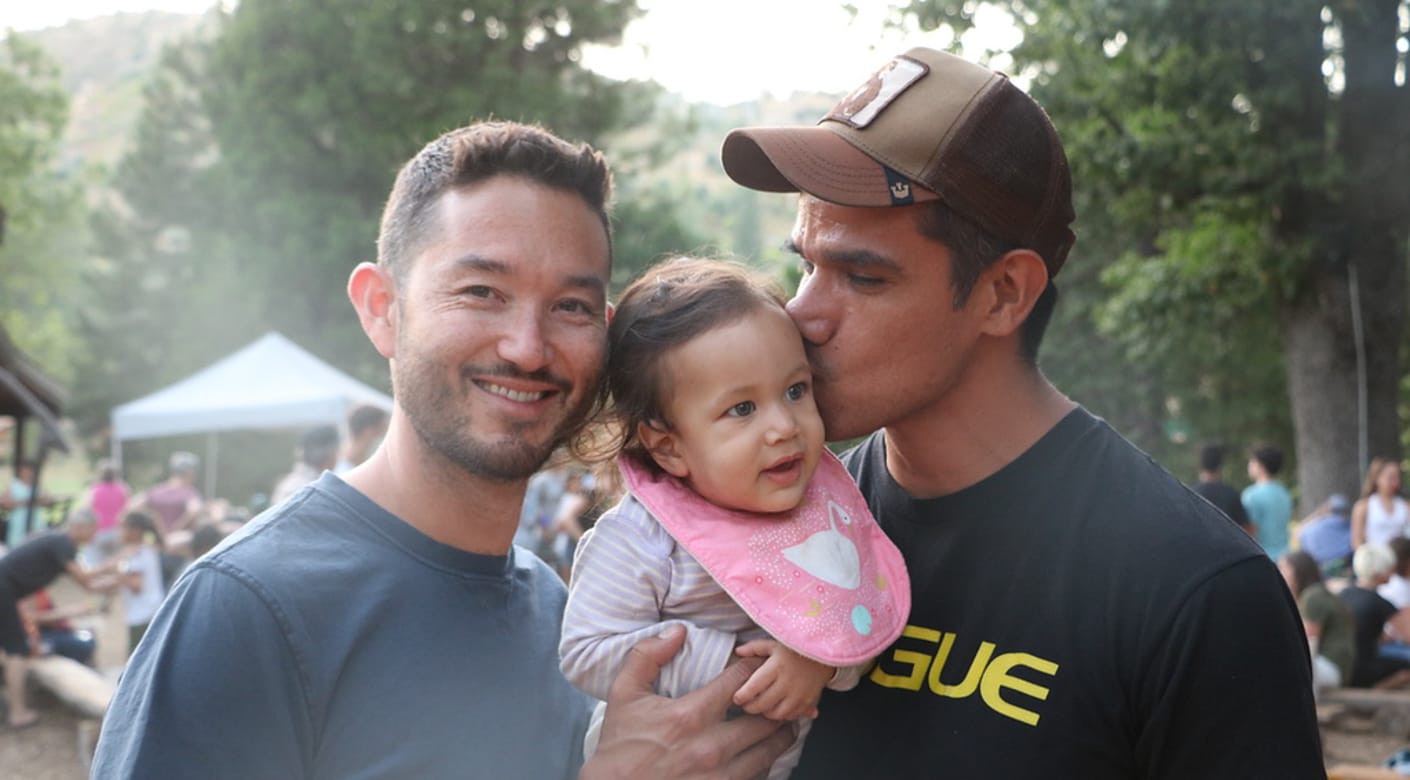 I love that my children get to be here because they are able to see so many other families just like us.Anonymous
Program Highlights
Childcare and programming for kids of all ages, from babies to teens!
Adult programmatic offerings ranging from yoga to river hiking to specialized workshops led by renowned educators from across the country
Family programmatic offerings ranging from arts and crafts to swimming to boating on the lake to climbing the challenge course, and much much more
Festive, welcoming Shabbat celebration
Delicious family-style meals
Free-flowing Peet's coffee
Campfire family talent show with s'mores
Rockin' adult dance
Massage therapist on staff for the ultimate relaxation
Stories and Press
Keshet is famous! Read the below headlines from Keshet over the years:
How to Register
Make Keshet a Part of Your Family's Summer!
Learn more about making camp affordable for your family, including interest free payment plans, generous campership grants, and various discounts. Email finance@tawonga.org to learn more.
Register below or for more information contact us by emailing our Registrar at ben@tawonga.org or by calling 415.543.2267.