By: Josh "Frisco" Goldstein and Tessa Snyder
Our sense of smell can immediately take us back to so many memories. Shabbat at Camp is no exception. On Friday mornings, Camp is filled with the aroma of baking challah and roasting chicken as we prepare to welcome in the sabbath. 
Shabbat dinner at Camp is traditionally a menu of roasted chicken and vegetables, steamed rice, fresh salad (with toppings from the garden), freshly baked challah and berry cobbler. Below you will find three different variations of roasted chicken recipes to bring a taste of Tawonga into your home. Happy cooking!
Lemon Garlic Herb Chicken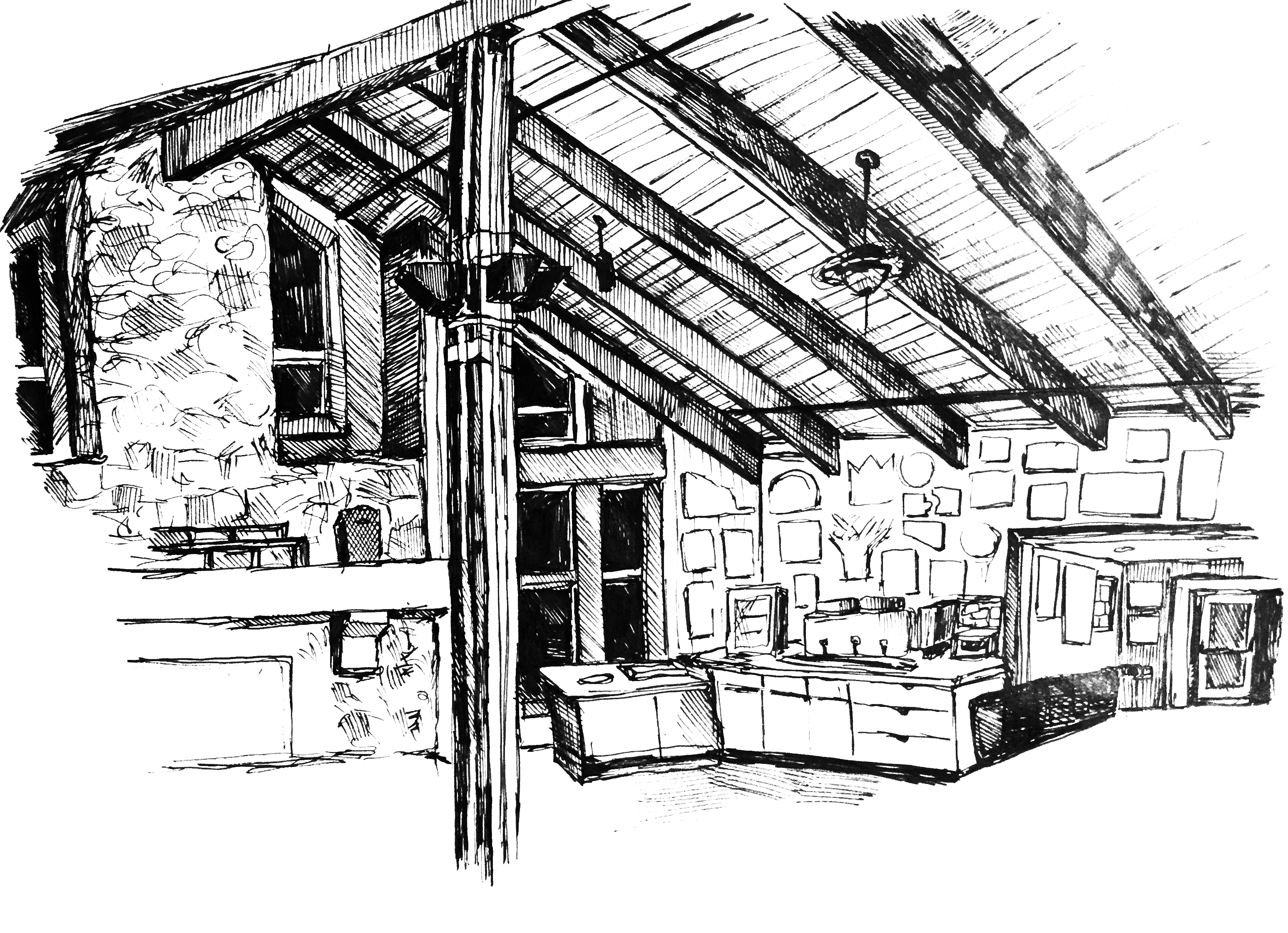 Ingredients
⅓ cup Extra virgin olive oil
4 cloves Garlic, minced
⅓ cup Dry white wine (cooking wine or pinot grigio)
2 each Lemons, juice & zest (min 1 tbsp zest & 5 tbsp juice)
2 tsp Oregano, dried
2 tsp Thyme, fresh
1 tsp Salt, kosher
½ tsp Black pepper, ground
1 package 8 piece cut-up, kosher chicken
Yield: 4 servings
Directions
1. In a small saucepan, warm the olive oil over medium heat, add the garlic and cook for 2-3 minutes. Remove the pan from the heat and let it cool slightly for 1 minute.
2. Add the white wine, lemon zest and juice, oregano, thyme, salt and black pepper; whisk until fully combined.
3. Once combined, cover raw chicken in the marinade and refrigerate for at least 1 hour, or up to 1 day. (If planning to marinate over 3-4 hours, allow the liquid to cool completely before combining with the chicken.)
4. Preheat oven to 400 degrees.
5. Remove chicken from marinade, place on a lined baking sheet & roast for 30-35 mins.
6. Remove from oven and spoon some of the marinade off of the pan over the top of the chicken and roast for an additional 5-7 minutes. Tip: for these final 5-7 minutes, turn oven to "broil" and set the temperature to 450 degrees to brown and crisp the skin.
7. Once out of the oven, let the chicken rest for 5 minutes, then serve with the pan juices!
More Tawonga Shabbat Chicken Recipes
Our kitchen staff also cooks up two other delicious Shabbat chicken dishes: Apricot Glazed Chicken and Tarragon Gremolata Chicken! You can download all three of these recipes here – b'tei avon and Shabbat Shalom!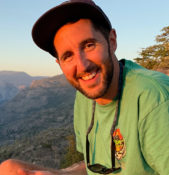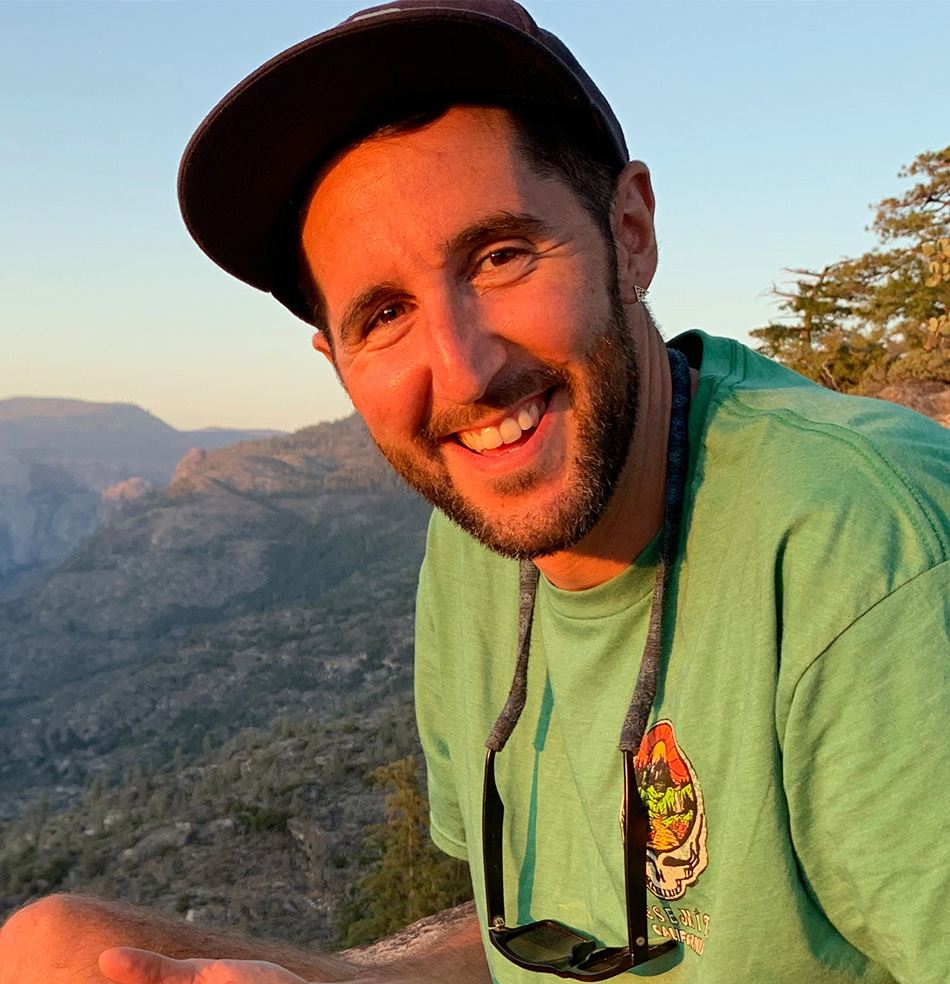 Josh "Frisco" Goldstein is Camp Tawonga's Kitchen and Operations Manager and has worked in the Tawonga kitchen for 10 summers. Prior to working full-time at Tawonga, Frisco served as Executive Chef at three restaurants in New York.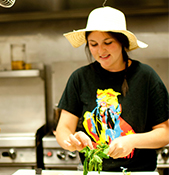 Tessa Snyder has worked in the Tawonga Kitchen for six summers as a lead cook. Her favorite meal to prepare other than shabbat chicken has always been chili and cornbread! Tessa has grown her love for cooking and gardening through her recent work at the Edible Schoolyard, Urban Adamah in Berkeley and as a personal chef in the East Bay.
P.S. ICYMI, here is Tawonga's challah recipe!
P.P.S. Interested in working on Tawonga's Kitchen Staff or in another department? Tawonga's 2021 summer staff application is now live!