Tawonga's Young Alumni Board – or YAB, as we call it – make up the Jewish leaders of tomorrow.
YAB is an opportunity for Tawonga alumni in their mid-twenties to mid-thirties to engage with and give back to Camp in a meaningful way. Through their board work, members advise Tawonga on issues related to alumni engagement, plan alumni events in the community, liaise with Tawonga's Board of Directors and gain leadership skills.
Interested in YAB?
Could you be our next YAB member? We are looking to grow this board! Learn about board service expectations here. Click here to fill out an application.
A key component of this program is leadership training. We engage business professionals to speak at YAB meetings and pair members with senior members of our Tawonga Board of Directors for mentorship. Already, one YAB member has gone on to join Tawonga's Board of Directors, becoming one of our youngest Board members ever.
Members of YAB may serve up to two two-year terms and join an annual retreat at Camp. New members to YAB will be determined by the board's governance guidelines. Please reach Ashley Costello at 415.543.2267 or at ashley@tawonga.org with any questions.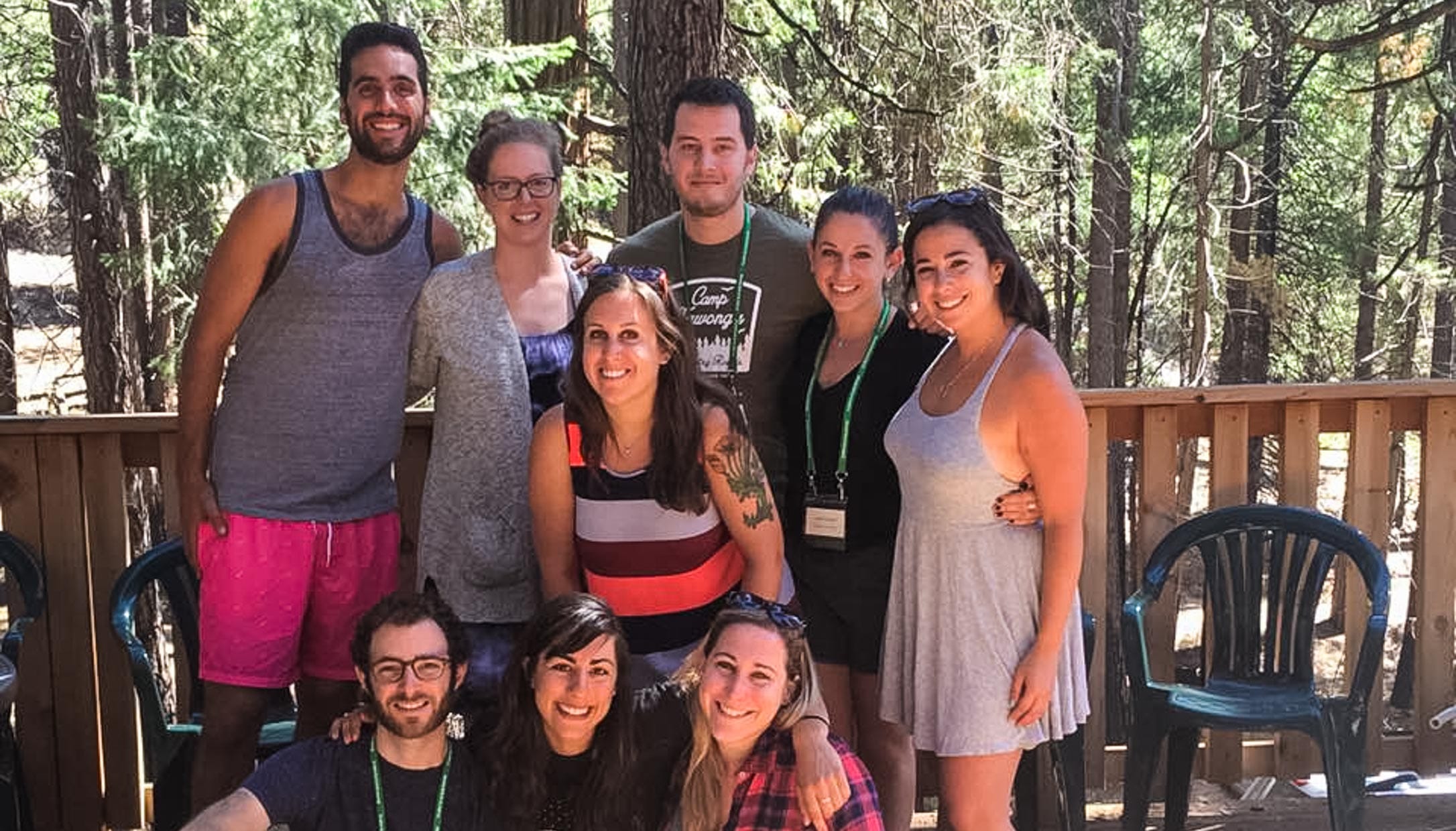 Meet Our Members
Members of YAB are committed to pursuing excellence for Tawonga's future, bringing a rich history of involvement in Tawonga's programs. This talented group brings a deep dedication to Camp's mission and a diverse array of professional experience. All of our current Young Alumni Board Members are summer staff alumni, and the majority of them are also former campers.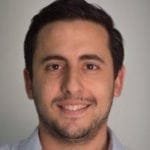 Adam Alcabes
Tawongan Since: 1994
Get to Know Adam

Adam Alcabes has been part of the Camp Tawonga family since he was 10 years old, starting out as a camper for five years. He then was a counselor and worked in the kitchen as a staff member for four years. He has worked at numerous family camps and is thrilled to be part of YAB. He is a proud dad to Eli who will hopefully share his enthusiasm for the tall tall trees for many summers to come. Erinn and Adam Alcabes live in Los Angeles.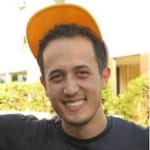 David Aptaker
Tawongan Since: 2000
Get to Know David

David Aptaker was a camper, CIT, and TSL participant with Camp Tawonga before working on staff for five summers. He graduated from Georgetown University's School of Foreign Service with an MA in Security Studies, and has returned back to the Bay Area. Tawonga's 2006 & 2007 Peacemakers Weekend programs, and David's BA in Peace and Conflict Studies at UC Berkeley both fueled his passion for the Middle East, leading to multiple long-term stays in Israel, including a recent stint as a research assistant at Israel's Institute for National Security Studies. He currently works for LiveRamp as an information security specialist. David loves chess, good food, and basketball. He's also a strong Super Smash Brothers player (N64 of course).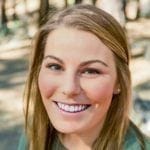 Dani Beiser
Tawongan Since: 2001
Get to Know Dani

Danielle was a camper for 11 years and on staff for 5 summers. She worked as a Counselor and SCIT Staff and spend her last two years as a Supervisor on the Unit Head team. Danielle attended Muhlenberg College in Allentown, PA and most recently earned her Master's in International Relations from the American College of the Mediterranean in Aix-en-Provence, France. Since returning to the U.S., Danielle is putting her international education to work at Naumann Vineyards, a local family winery at the base of the Santa Cruz Mountains in Cupertino. Outside of work, she loves spending time with family and friends, traveling, cooking and anything DIY. Danielle is very excited to be a part of the Young Alumni Board to give back to the next generation of Tawongans.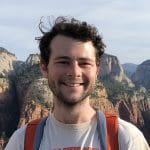 Eli Chanoff
Tawongan Since: 2014
Get to Know Eli

Eli was a camper for eight years and spent five summers on staff. He was a counselor for three summers before joining the supervisor team as the supervisor of teen programs. He has also dabbled in kitchen and maintenance work during family camps and off-season. Eli graduated from Oberlin College in 2018 with a degree in biology and currently lives in the Bay Area. His favorite song in the songbook is "Pinball Wizard" and his favorite Tawonga meal is Shabbat Leftover Lunch. Joining YAB is a way for Eli to engage with the Tawonga Mission from down the mountain.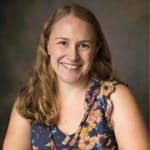 Miriam (Leuin) Fendler
Tawongan Since: 1997
Get to Know Miriam

Miriam was a camper for seven summers and worked as a counselor in 2004, where she met her husband. Together they are parents to three future Tawongans: one in Kindergarten and two-year-old twins. With a background in speech-language pathology and behavior analysis, Miriam currently works as Assistant Director at Wellspring, a school for children with special needs. She joined the YAB in 2017, currently serves as the YAB Secretary, and is deeply grateful for the opportunity to reconnect with the Tawonga community.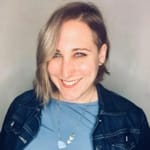 Perry Fox
Tawongan Since: 2000
Get to Know Perry

Perry is the Co-Chair and an inaugural member of the Young Alumni Board. She joined the Tawonga family in 2000 as a Session IV Carmel camper and has been a proud Tawongan ever since. Perry spent a total of 7 summers as a camper including one year as a SIT and one year as a TSL Costa Rica participant. Following her time as a camper, Perry spent 5 summers on staff in various roles including programmer, counselor and unit head. Since then, she has remained active in the Tawonga family and has volunteered in a variety of capacities. Perry attributes Tawonga to be the single most influential source of who she is as a person and is in turn honored to give back to Tawonga and the alumni community. She holds a Bachelor's degree from UCLA and is a marketing manager at Facebook.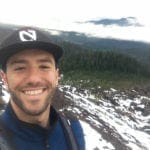 Ben Gershen
Tawongan Since: 2001
Get to Know Ben

"Everything I learned in life, I learned at Camp," Well, that's how Ben Gershen feels anyway. As a 13-year Tawonga veteran, Ben has held a number of jobs at Camp including Cornerstone Counselor, Dance Programmer and Program Director. As a Bay Area native who spent his summers in Yosemite and winters in Lake Tahoe, Ben finds himself facing new adventures in the Pacific Northwest. As the recent founder of Higher Ground Entertainment in Portland, OR, Ben is drawing upon his unique background to foster creative communities by providing entertainment for private & corporate events.
Chelsea Kaufman
Tawongan Since: 2002
Get to Know Chelsea

Chelsea is a San Francisco native and began attending Camp Tawonga at age 10. She participated in Camp's SCWIT program and TSL Costa Rica, then went on to work on staff for three years in various roles. After graduating from UCLA in 2014, she stayed in sunny SoCal until January 2018, when she accepted a Product Marketing role Salesforce and moved back to her hometown of SF. She's excited to be back in the Bay Area and to reconnect with the Tawonga community through the Young Alumni Board.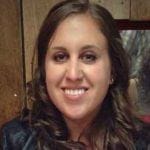 Rachael Kirk-Cortez
Tawongan Since: 1998
Get to Know Rachael

Rachael is a proud Tawonga camper alum, staff alum, and Legacy Society Member and she's a proud parent of a future Tawonga camper. She currently works for Bon Appétit Management Company, as the Regional Director of Marketing, Communications, and Engagement for the Food at Google program. She received her BA in Social Welfare from UC Berkeley and her MS in Food, Agriculture, and the Environment from Tufts Friedman School of Nutrition in 2012. Her favorite camp meal is Unit BBQ on Shabbat, and her favorite camp activity is hanging by the river.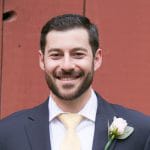 Jake Kramarz
Tawongan Since: 1988
Get to Know Jake

Jake Kramarz has been part of the Camp Tawonga family since birth. As one of three children of former executive director, Ken Kramarz, Jake and his siblings grew up at camp, spending entire summers there. Jake became a camper in 1995, at the age of 7, and was a camper for the next 8 years. In addition to participating in the regular camp sessions, Jake went on three different Tawonga quests, was a WIT, a CIT, and participated in the first ever TSL Costa Rica. He was then a counselor and a wilderness leader for three full summers and came up to camp to work a few sessions here and there, in-service in the kitchen, and numerous family camps. Jake is excited to be able to participate in and contribute to camp in a new way as part of YAB. Jake and his wife, Nasim, live in Oakland.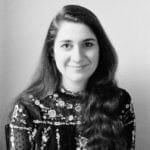 Lizzie Logan
Tawongan Since: 2001
Get to Know Lizzie

Lizzie Logan is a former Camp Tawonga camper, SIT and Drama specialist. She lives in New York, where she works on Netflix's The Break With Michelle Wolf. Her favorite songbook song is "Weave Me The Sunshine."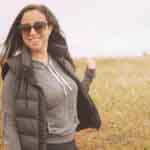 Daniella Lowenberg
Tawongan Since: 1999
Get to Know Daniella

Daniella (or as the Tawonga community knows her: Dani or Dlo) was a Tawonga camper for nine years, worked on staff for three years, and was a part of both the Counselor in Training and Teen Service Learning programs. She is currently a Product Manager for Open Research Data Publishing at the University of California.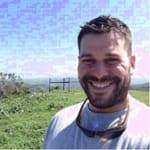 Noah Marsh
Tawongan Since: 1993
Get to Know Noah

Since 1993, Noah has been a Tawongan. His favorite activities have included gaga, stargazing and story-telling on stone couch, backpacking, schvitzing, and rock hopping on the river. But what always made those activities truly special is the community he shared the experiences with. Since 2008, Noah has taken the Tawongan way and implemented it in his practice as a teacher, firefighter/EMT, gelato purveyor, and now as a social worker. Noah is currently completing a masters degree in social work. He interns at East Bay Community Law Center and volunteers with No More Tears at San Quentin State Prison. He lives with his wife, Nadessa, a registered nurse and soon-to-be nurse practitioner, in San Francisco. Noah's mission is to create real social change by strengthening individuals and communities, and challenging unjust systems and institutions.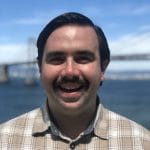 David McKenna
Tawongan Since: 2004
Get to Know David

The first thing you should know about David is that he is passionate about making meaningful connections; recruiting is an extension of this passion. David began his career working for two staffing agencies: one nation-wide and the other a small agency focused exclusively on Bay Area start-ups. In a matter of months, the second agency was acquired by their best client Apartment List. There, David and his team scaled the company from 90 to over 150 employees. In David's next chapter he took on the challenge of leading recruitment for Gap Inc.'s technical internships. David is a San Francisco local who graduated from Lowell High School and went on to get his Bachelors in Economics and Environmental Studies at UC Santa Cruz. David is a 13 year veteran of Camp Tawonga; spending 5 years on staff and 8 years as a camper.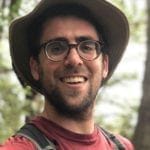 Noah Orgish
Tawongan Since: 2004
Get to Know Noah

Lucky to grow up in a family of Tawongans, Noah was both a longtime camper and counselor. Since graduating from college, Noah has explored Colorado and Wisconsin through various stints as an outdoor educator and technical writer. After time away from the Bay Area, and the central hub of Tawonga life, Noah knows the importance of building a community of Tawongans no matter where you live. He is excited to join the YAB and have the opportunity to help shape the Tawonga alumni community across the country and world.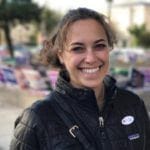 Maggie Polachek
Tawongan Since: 2000
Get to Know Maggie

Maggie Polachek joined the Tawonga family in 2000 as a Carmel camper and spent a total of 10 summers, including three as a counselor, at Camp. Maggie most recently served as Director of President's Initiatives at the Center for American Progress, a large progressive think tank in Washington, DC and is starting her MBA at the University of Washington's Foster School of Business in the Fall of 2018. Maggie completed her undergraduate degree at Wellesley College. She is excited to reconnect with Camp Tawonga!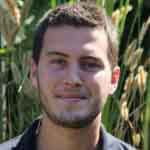 Zach Stein
Tawongan Since: 2011
Get to Know Zach

Zach Stein first came to Tawonga after he graduated from college in 2011. His first summer was transformational, and he came back for the next three summers, finally making his way down the pyramid to unit head in 2014. Today, Zach resides in Oakland where he runs a startup building the future of fish/shrimp farming. In his spare time, Zach loves hiking and shouting at the TV during Warriors games.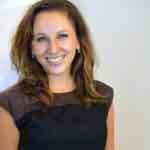 Sophie Symonds
Tawongan Since: 2000
Get to Know Sophie

Sophie is an inaugural board member and has loved being part of down the mountain programs and events over the past three years. She was a camper, CIT and counselor and while at Camp can usually be found hanging out with the goats. She received her BA in Human Development and Family Studies from the University of Wisconsin-Madison and is a very proud Badger. Sophie has been in the recruiting space for five years and currently works at an ed tech startup called Handshake, building out the sales team in the Bay Area. In her spare time she cooks, does pilates and works the pottery wheel (something she learned to do at CT!)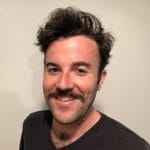 Mac Walker
Tawongan Since: 1998
Get to Know Mac

Mac is a long-time Tawongan, having been a camper for seven summers and a counselor in 2007. Growing up in Menlo Park and graduating from UC Davis, Mac now resides in Venice Beach where he owns and operates a boutique alternative assets fund. Mac has a mastiff named Foxy Lady and his favorite river spot at camp is Lower Pipeline.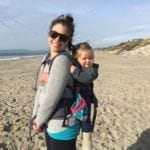 Elana (Feder) Woodward
Tawongan Since: 1993
Get to Know Elana

Elana (Feder) Woodward was a camper at Camp Tawonga for 8 summers and a counselor for 3 ½. Elana is a mom to a 1 ½ year old baby girl (who will hopefully be a future Tawongan!) and is currently a Special Education teacher in the Berkeley Unified School District. Camp Tawonga was an integral part of Elana's youth and her mother was also a camper at Tawonga. At a young age, Elana learned many of the camp songs and was excited to experience camp for herself. Tawonga helped Elana find her own identity as a Jew, understand her spiritual commitment to Judaism, and build and maintain lifelong friendships throughout her summers at camp. Elana is excited and honored to join YAB, and to continue to be a part of the Tawonga community.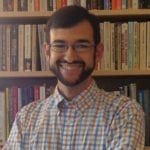 Noah Zaves
Tawongan Since: 1998
Get to Know Noah

Noah Zaves is a Jewish educator with a passion for logistics and operations. Over the last 14 years, Noah has run programming for schools, congregations, and youth groups across every denomination, often with a focus on activism and justice. He also ran operations for several national Jewish organizations, including the Union for Reform Judaism and Repair the World. Noah traces his success back to 7 years as a camper at Tawonga, followed by 10 summers on staff as counselor, programmer, Program Director and Jewish educator.
Noah graduated from the Hornstein Program at Brandeis University, with a Nonprofit MBA and a second Masters focusing on experiential Jewish education. His favorite research areas are Jewish identity and American Jewish culture, and he loves to lead interactive workshops on those topics for teens and adults. (See more at www.modernjudaism.org) He is a trained facilitator of the "Living the Legacy" curriculum from the Jewish Women's Archive, and occasionally works as a Jewish songleader."