Tawonga Alumni Board – or TAB, as we call it – make up the Jewish leaders of tomorrow.
TAB is an opportunity for Tawonga alumni in their mid-twenties to mid-thirties to engage with and give back to Camp in a meaningful way. Through their board work, members advise Tawonga on issues related to alumni engagement, plan alumni events in the community, liaise with Tawonga's Board of Directors and gain leadership skills.
Interested in TAB?
Could you be our next TAB member? We are looking to grow this board! Learn about board service expectations here. Click here to fill out an application.
A key component of this program is leadership training. We engage business professionals to speak at TAB meetings and pair members with senior members of our Tawonga Board of Directors for mentorship. Already, one TAB member has gone on to join Tawonga's Board of Directors, becoming one of our youngest Board members ever.
Members of TAB may serve up to two two-year terms and join an annual retreat at Camp. New members to TAB will be determined by the board's governance guidelines. Please reach Ashley Costello at 415.543.2267 or at ashley@tawonga.org with any questions.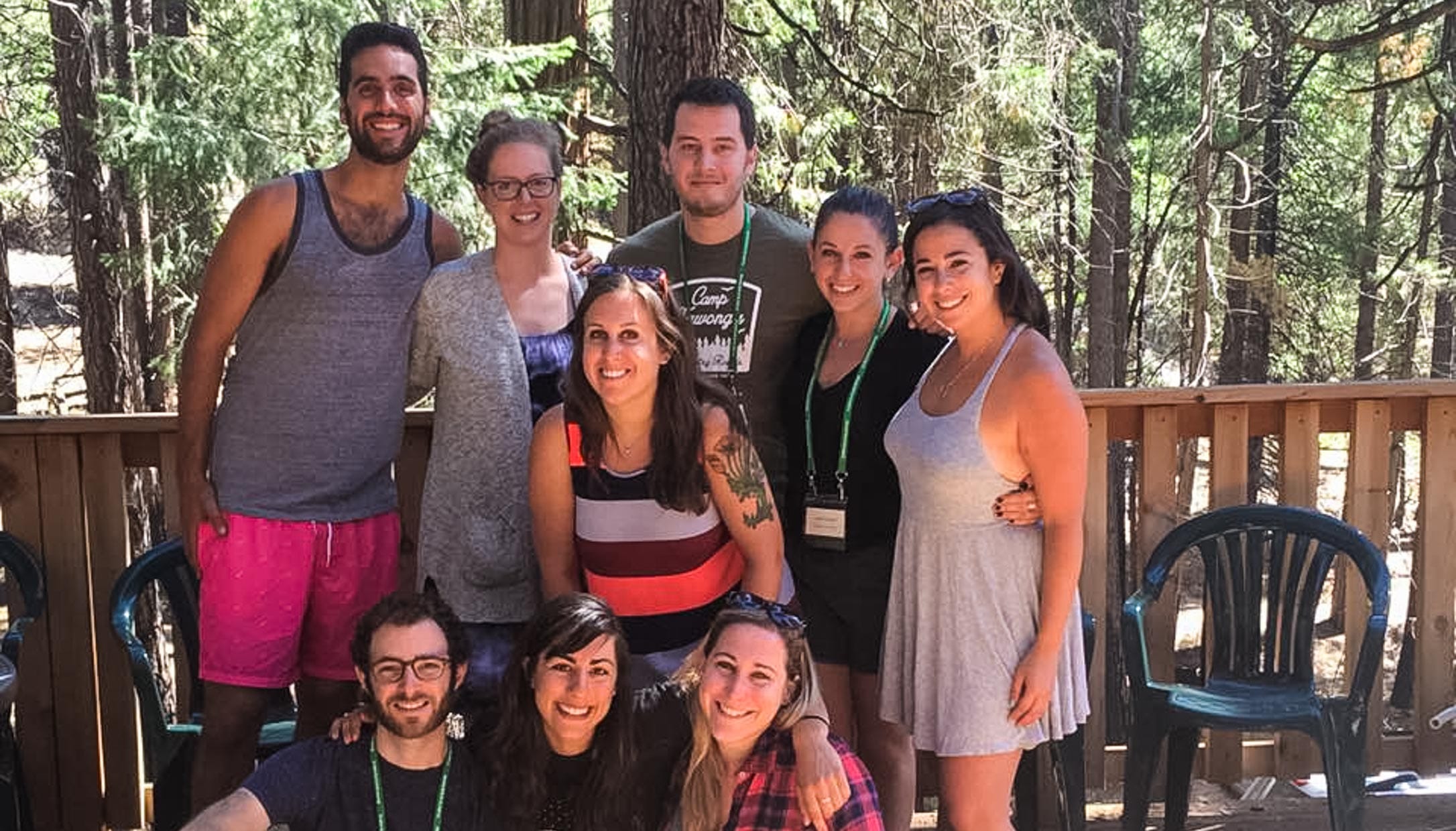 Meet Our Members
Members of TAB are committed to pursuing excellence for Tawonga's future, bringing a rich history of involvement in Tawonga's programs. This talented group brings a deep dedication to Camp's mission and a diverse array of professional experience. All of our current Tawonga Alumni Board Members are summer staff alumni, and the majority of them are also former campers.