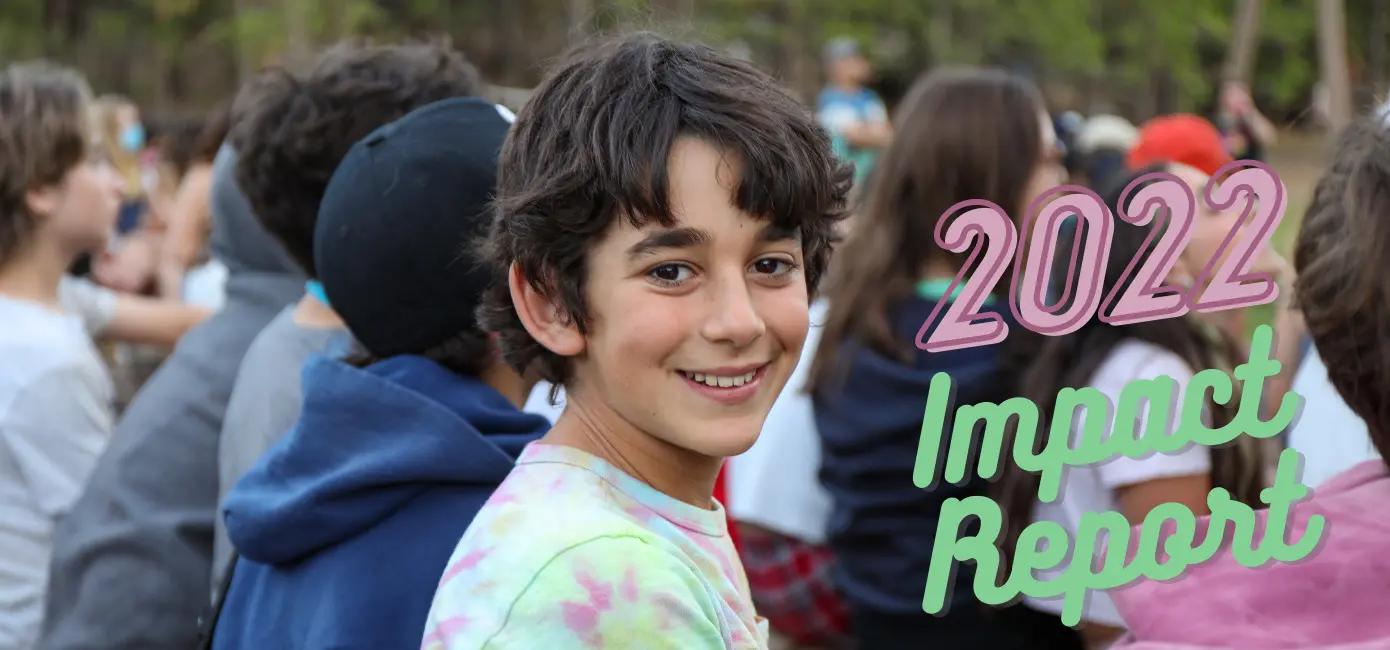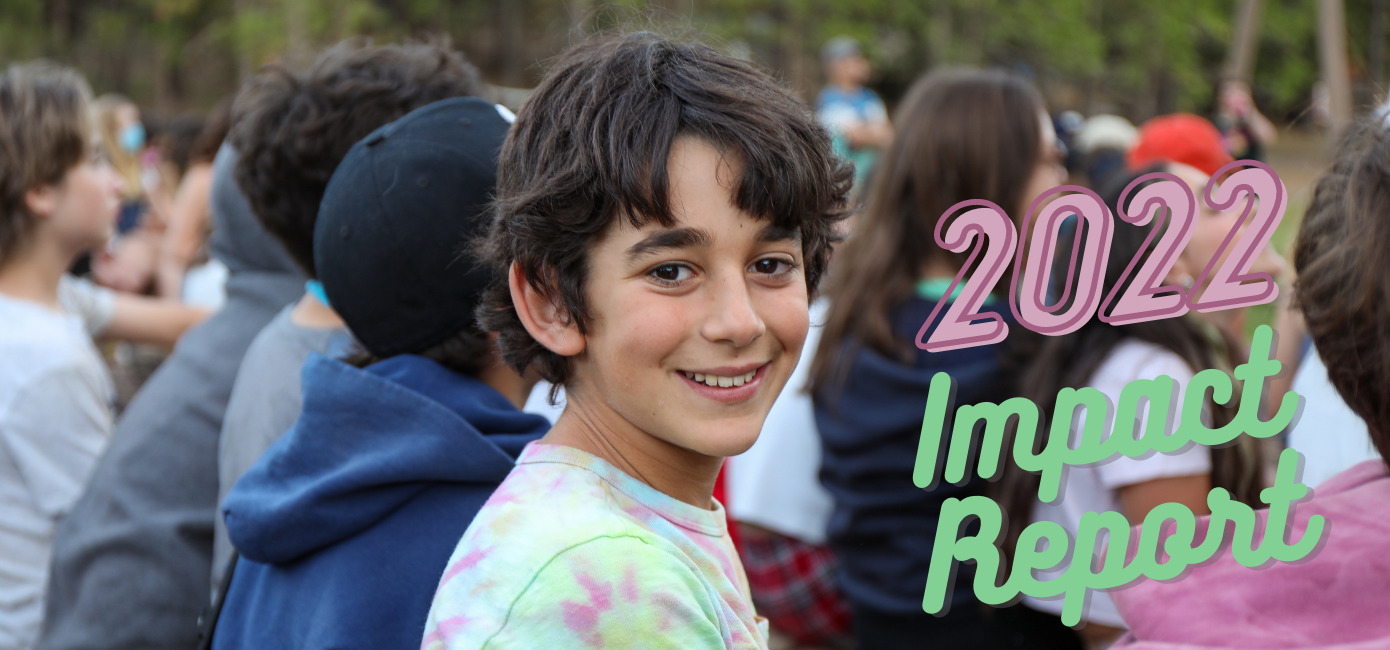 Dear Friend,
We look back on 2022 with so much gratitude. After two years of challenging COVID disruptions, Camp was back in full swing! Almost every summer session and weekend program ran at full capacity.
Vaccines, new variants and evolving safety protocols kept us on our toes – but we stayed on course. Thousands of Tawongans – from babies to grandparents – experienced the magic that sweeps across our stunning campsite in the Sierras. Down the mountain, our local programs multiplied in the Bay Area, continuing to inspire engagement in Jewish life and cultivate meaningful connections to each other.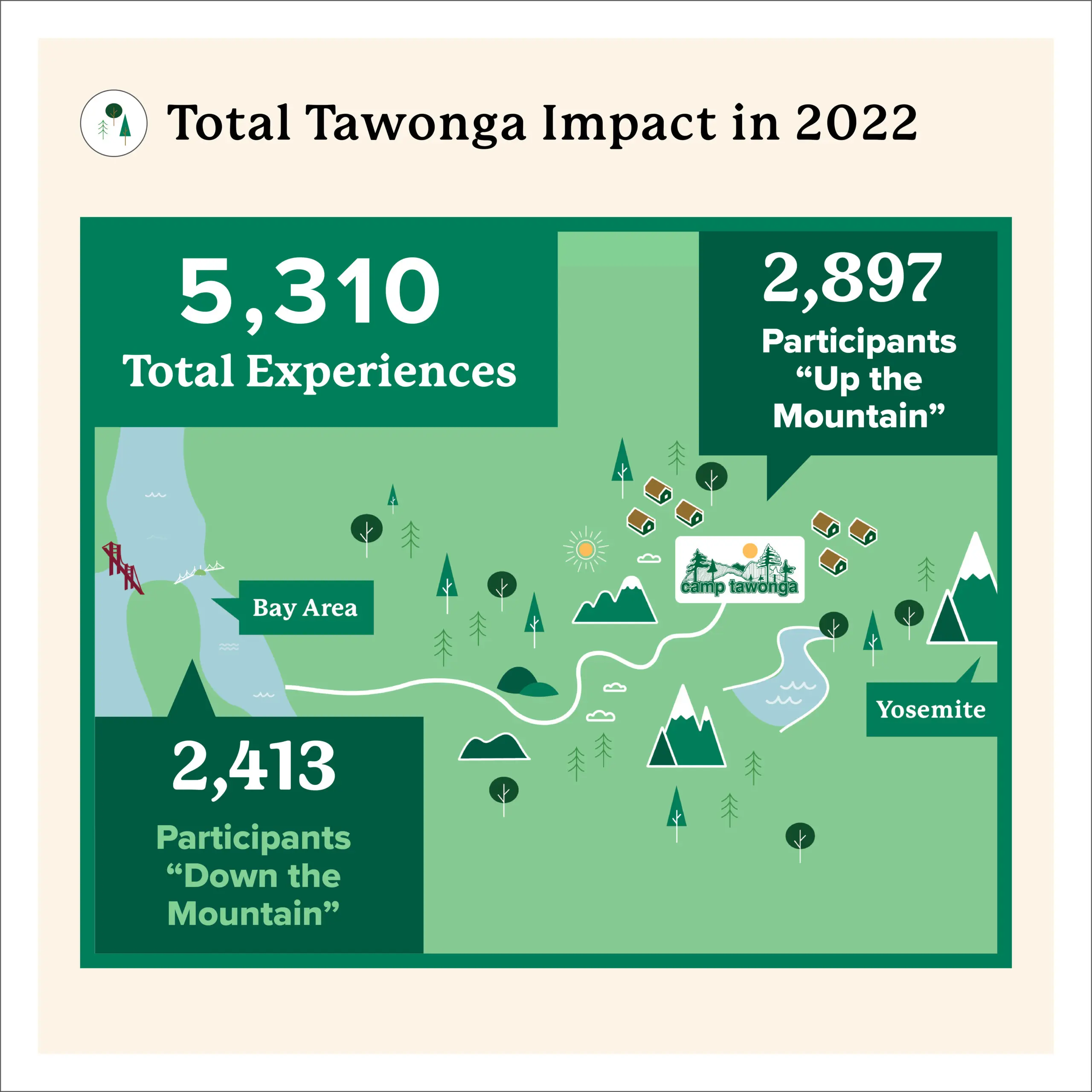 Throughout 2022, we were so touched by the generosity of our community. Together, we supported Tawonga's annual fund and raised the funds necessary to design, develop and deliver impactful programs and renovate our cherished campsite. The Campaign to Preserve and Protect Tawonga, the agency's first large-scale capital initiative, raised nearly $18 million dollars.
This report highlights the many extraordinary accomplishments of 2022. Whether you currently participate in Tawonga programs, remember your own time at Camp or witness the Tawonga experience secondhand, we hope you'll celebrate the impact we created together in 2022.
Warmly,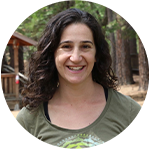 Becca Meyer
Chief Executive Officer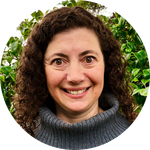 Tali Levy
Board President
P.S. Enjoy some reflections written by Tawonga campers!
---
Looking Up the Mountain
Last summer, 1,383 campers experienced the beauty of Tawonga, finding sheer joy exploring the wilderness, splashing in the river and becoming stewards of the earth. 728 of these campers were brand new to Tawonga – historic! All of them developed new skills, discovered the wonder of nature and deepened their Jewish identity. They came home more resilient and self-confident. They ventured outside their comfort zones and made lifelong friends.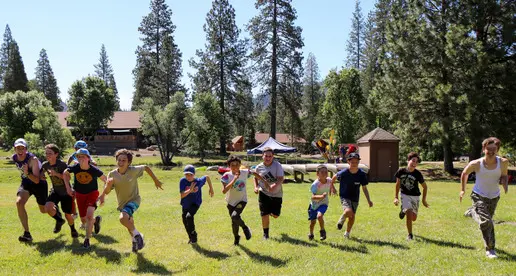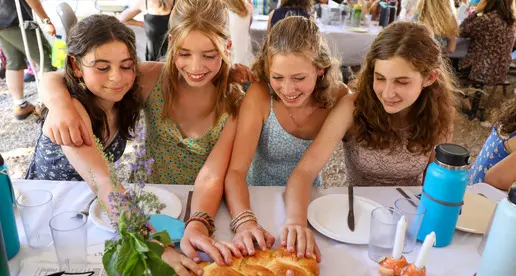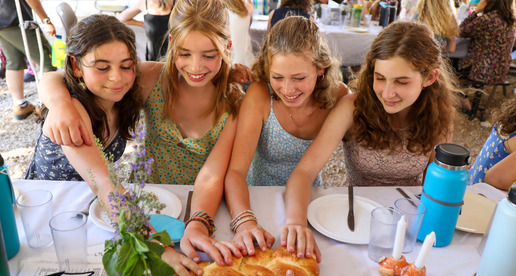 Six Adventure Quests offered the thrill of a lifetime. In a stirring reflection about backpacking the Pacific Quest Trail, Quester Josie Almond shared, "It was an incredible feeling, standing there, high up, on the edge of so much. I wanted to breathe in the world whole."
Over 230 young people made up our excellent summer staff – some coming from as far away as Israel, England, Australia and Fiji to live under the tall, tall trees. See a counselor spotlight here!
Registration for our 2023 season is off to a great start, with each program highly enrolled.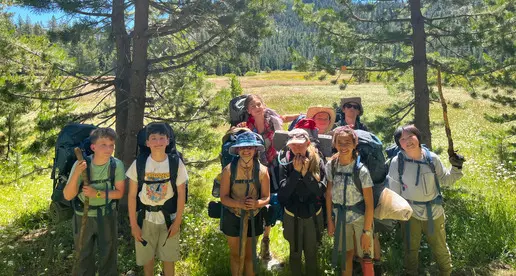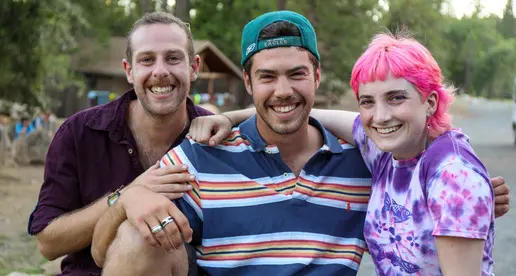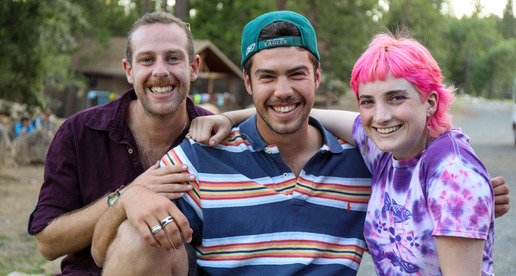 ---
More Magical Weekends
For the first time in Tawonga's history, we ran 10 weekend programs – adding on four from our previous season!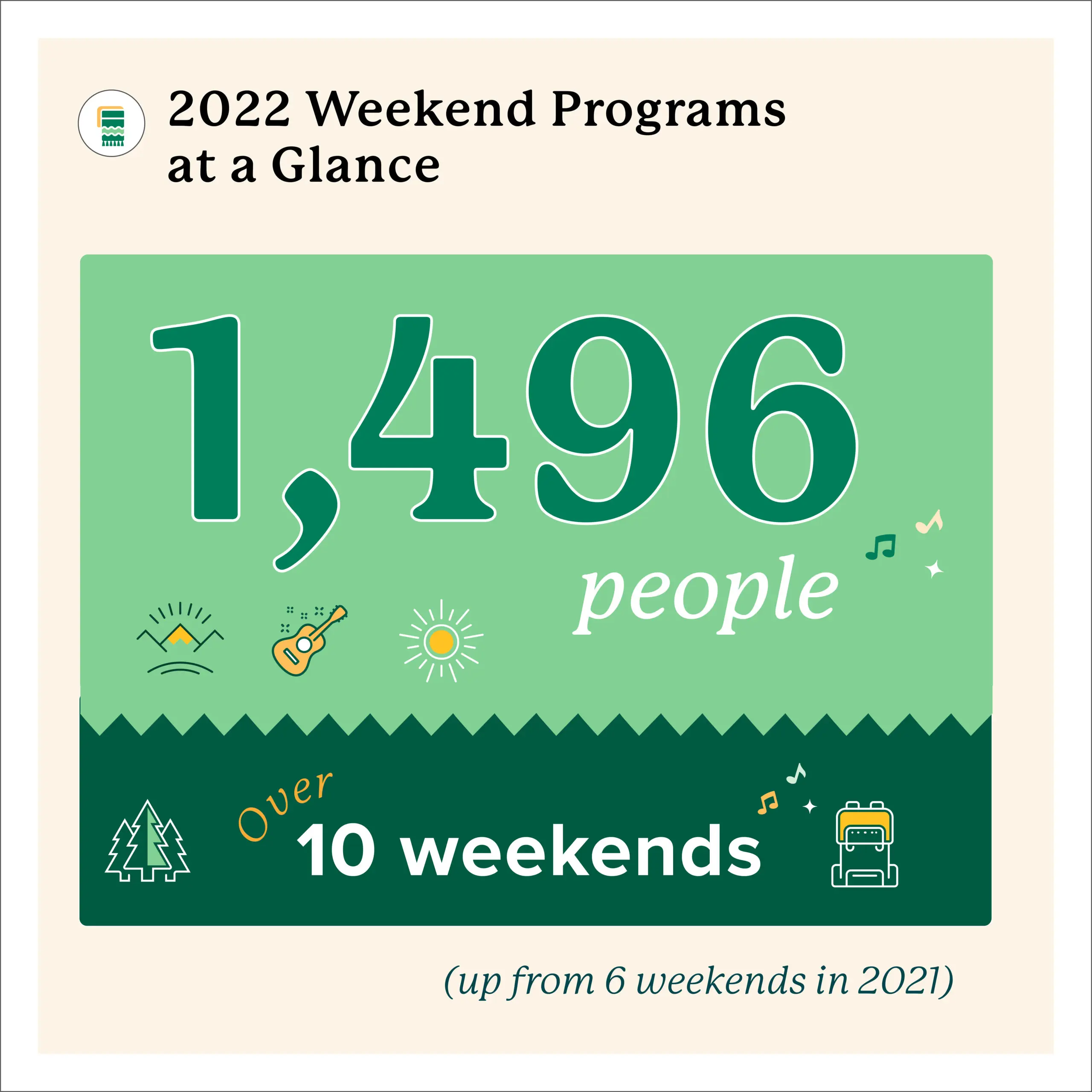 Two special affinity weekends advanced Tawonga's commitment to full inclusion. Keshet LGBTQ Family Camp, the country's first, is now 25 years strong and our second annual Jewish Families of Color Weekend doubled in enrollment to 30 families and we expect more participants this year.
This is how these sacred inclusive spaces feel:
Keshet embraces our family. . .

"Keshet embraces our family and provides the space to be joyfully Jewish – each of us individually finds meaning in being Jewish. Over the years, we made lasting friendships and met new families. It's the weekend when we are all part of a wonderful, close knit community."
– Keshet LGBTQ Family Camp participant
I've never felt so proud to be a Jew. . .

"I've never felt so welcomed and so seen and so proud to be a Jew."
– Jewish Families of Color Weekend participant
It was so beautiful to just show up as myself. . .

"As a person of color it was so beautiful to just show up as myself and not have to worry about whether I fit in."
– Jewish Families of Color Weekend participant
Looks like our Jewish family. . .

"Finally, a place that looks like our Jewish family."
– Jewish Families of Color Weekend participant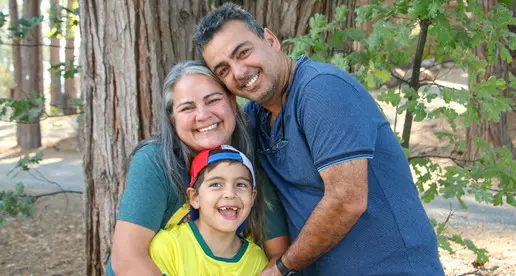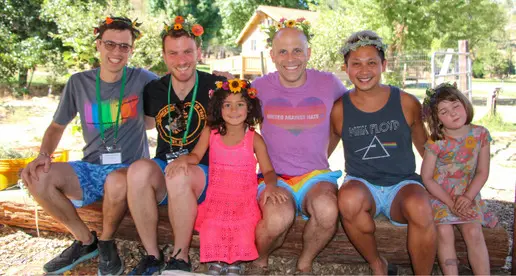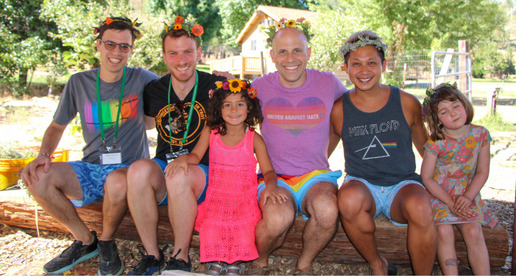 Tawonga's Women's Weekend returned for the second time – at full capacity. 230 women of all ages rekindled old friendships and forged new ones. Mothers and daughters connected in new ways. Happily untethered from phones and laptops, the group took deep breaths of fresh mountain air, laughed with reckless abandon and cried with liberating relief. They left with a renewed spiritual grounding and deep sense of belonging. Women's Weekend 2023 is sure to be just as transformative!
So many layers of memories and joy. . .

"Women's Weekend was such an epic experience! I came back to my true happy place from my younger years. So many layers of memories and joy and togetherness and acceptance. So many tears. Thank you Tawonga."
– Women's Weekend participant
It was such a powerful experience. . .

"Thank you for all the meals we shared, art we created, mahjong lessons, dancing, swimming, hiking, walking, talking, singing, Torah service, reconnecting with old friends, making new ones. It was such a powerful experience."
– Women's Weekend participant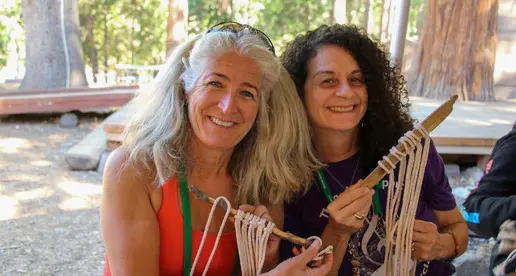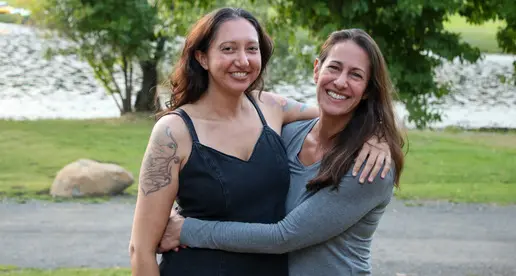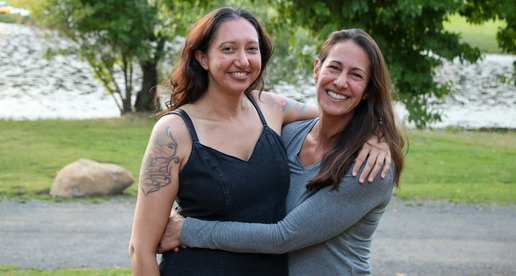 New Family Camp programs made their mark on 2022, including three JFAM Weekends designed for young families. JFAM Chanukah Weekend was Tawonga's first winter Family Camp in many decades.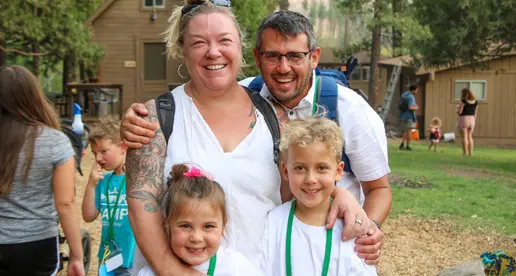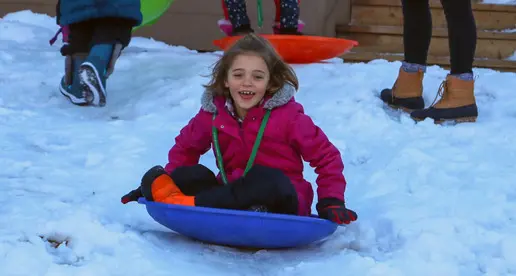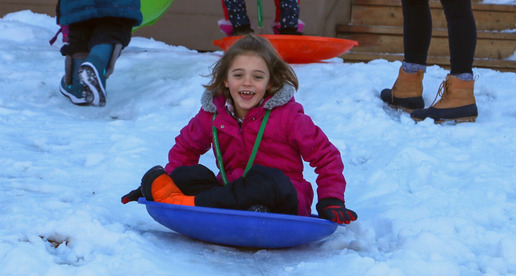 We piloted Divorce & Discovery: A Jewish Healing Retreat, designed by Tawonga's Director Emeritus Rabbi Deborah Newbrun. This program brings Jewish ritual into the divorce experience and drew 50 participants to Camp.
Their feedback was effusive:
Helped me move forward in my healing process. . .

"Divorce and Discovery was a beautiful experience for me. Hearing other people's divorce stories and leaning in to the wisdom that Judaism has to offer helped me move forward in my healing process in this painful journey."
– Divorce and Discovery Weekend participant
Life changing. . .

"A friend asked me how the retreat was, and my response was: life changing."
– Divorce and Discovery Weekend participant
The weekend also attracted the Jewish press – enjoy reading this moving article in The Jewish News of Northern California. We're looking forward to offering Divorce and Discovery again this year and also piloting our first Men's Weekend in the fall!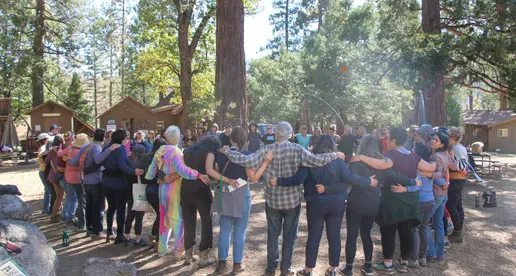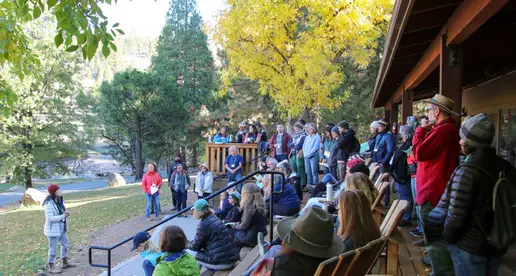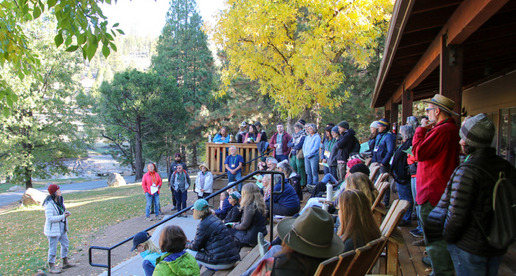 Looking Down the Mountain
Year after year, many of our families share that Tawonga is their direct path to Judaism and Jewish life. It's why our Bay Area offerings continue to thrive, bringing the spiritual grounding of Camp to the Bay.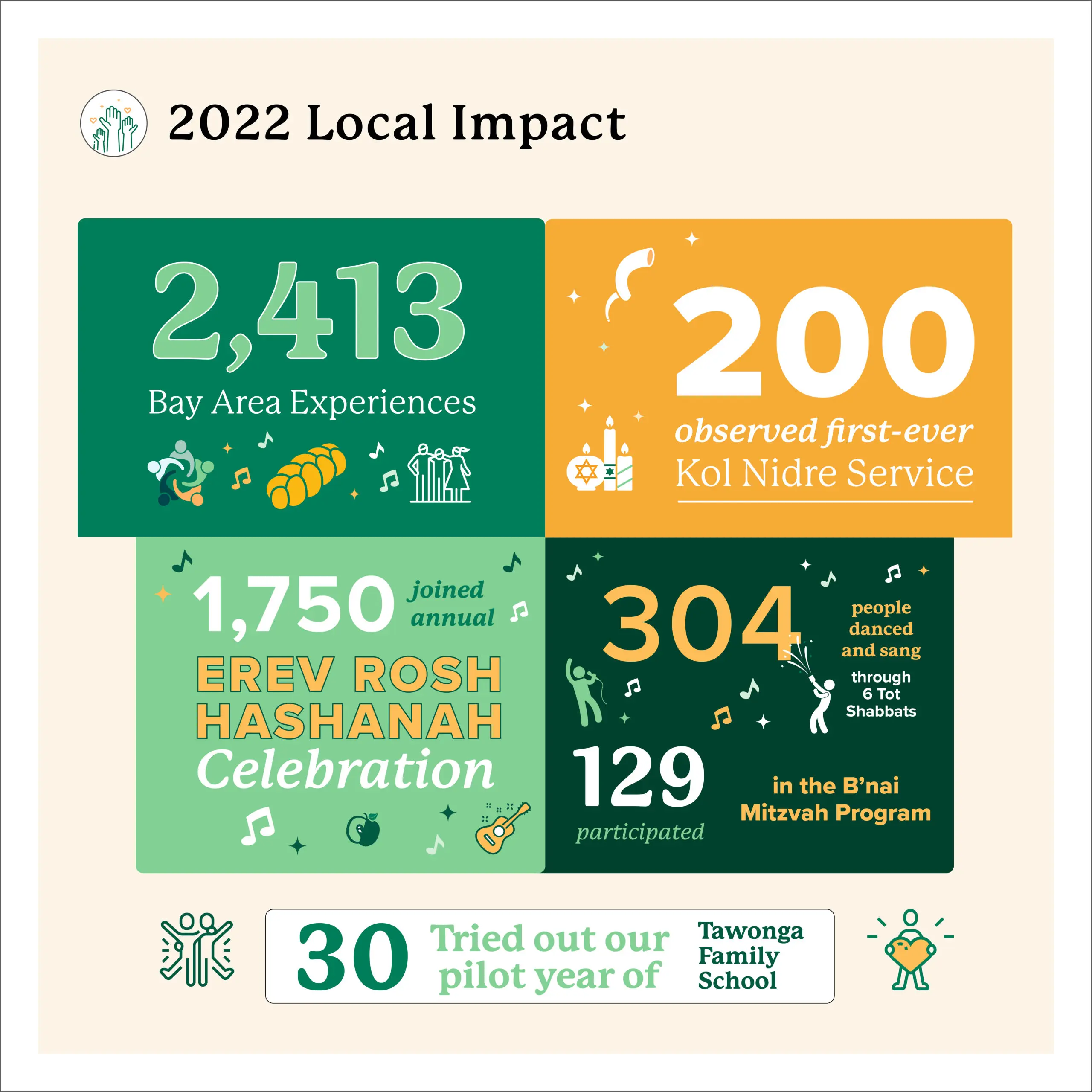 More High Holiday Ruach (Spirit)
Our annual Erev Rosh Hashanah Celebration was the single largest event in Tawonga's 98 years! In total, 1,750 Tawongans observed each of the High Holidays under the towering redwood trees at Joaquin Miller Park. For the first time, we hosted the Tawonga Kol Nidre Service. Filled with music, it was a deeply reflective and soulful experience for the 200 attendees. This was one participant's reaction:
There is goodness in this world. . .

"The Kol Nidre service was the right blend of community building, nature, reflection, music and tradition, along with the ever present Tawonga theme of inclusivity. Tawonga events always give me the feeling that there is goodness in this world."
– Kol Nidre service participant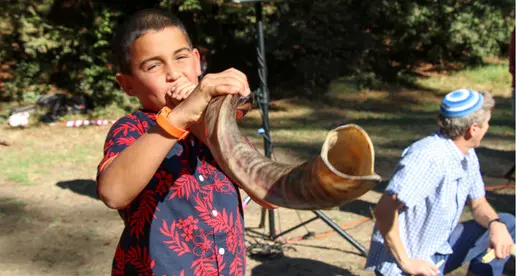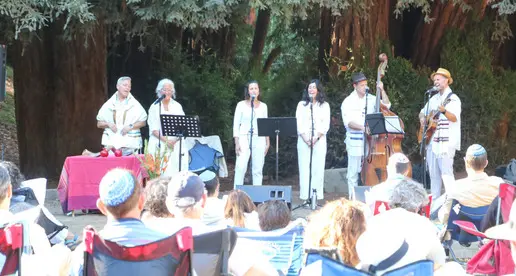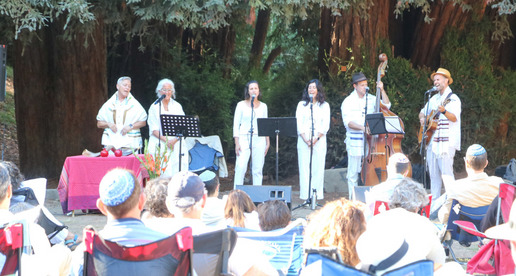 Jewish Learning, Tawonga Style
Since 2016 Tawonga has offered an alternative B'nai Mitzvah experience to families who are unaffiliated with a synagogue. In 2022, the Tawonga Bar, Bat and B'nai Mitzvah program enrolled its seventh cohort for a total of 129 students with classes meeting in San Francisco and the East Bay.
The immersive, camp-style approach to learning is serving as a model for communities in North America that are searching for alternative ways to celebrate this Jewish milestone. This is the impact:
We, too, can be upstanders instead of bystanders. . .

"With the rising presence of antisemitism, I wanted to raise Holocaust awareness for my mitzvah project. Among the many things I learned that we, too, can be upstanders instead of bystanders and help make this world a better place."
– Tawonga B'nai Mitzvah Graduate, 2022
This is just the beginning of his Jewish journey. . .

"The Tawonga B'nai Mitzvah program has given our son a wonderful introduction to what it means to be Jewish and the values associated with it. The programming was creative, meaningful and engaging. Our hope is that this is just the beginning of his Jewish journey."
– Tawonga B'nai Mitzvah parent, 2022
Rabbi Eliana Kayelle joined the program as the new lead educator for our San Francisco students after directing Camp's Jewish programming last summer. Their teaching method (explained here) is holistic and student-centered:
"There is so much delicious content in Jewish practices, and I love the Tawonga idea that Judaism is a buffet – or as I also like to think of it — a choose your own adventure series. I'm here to build confidence in making those brave choices and foster Jewish originality through ritual, innovative activities and creative expression."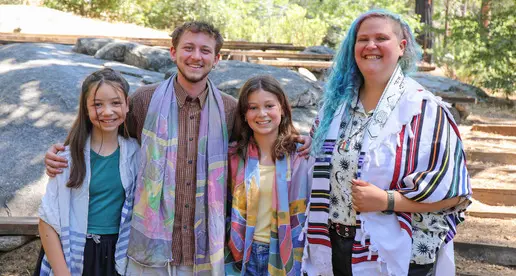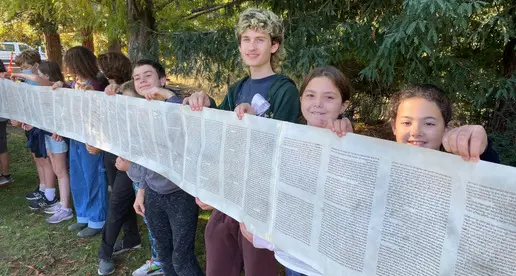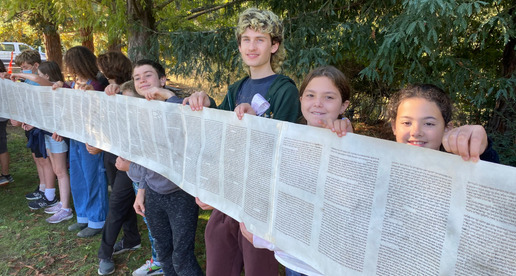 Our newest Bay Area offering is  Tawonga Family School – a havurah-style program for young families. Led by our gifted Jewish educators, Meg Adler and Rabbi Deborah Newbrun, one cohort of 10 families with young children (ages 4-8) gathered monthly in the East Bay to build Jewish community, explore their Jewish identities, absorb Jewish knowledge and have fun. Building on the program's success and growing demand, we created three cohorts for this year and expect to grow that number to five in 2024.  
A Joyful Launching Pad
Last year's Tot Shabbats for young families rocked, with 304 people in attendance! These six joyful Shabbat gatherings, most of which were led by musician Isaac Zones, are often where lifelong Tawonga journeys begin. So quickly tots become campers, summer staff, Tawonga alums and Camp parents with kids of their own. This year's Tot Shabbat series is going strong!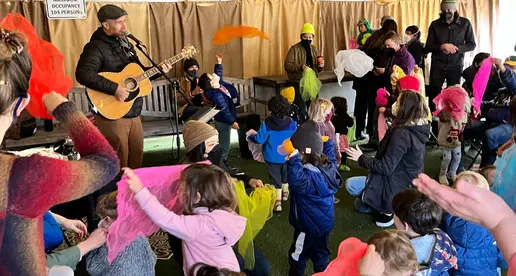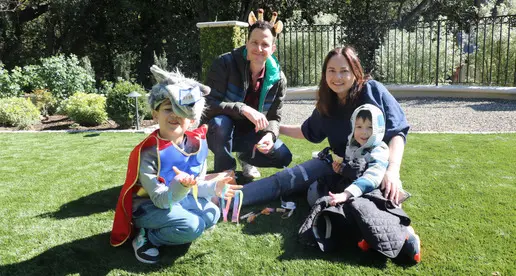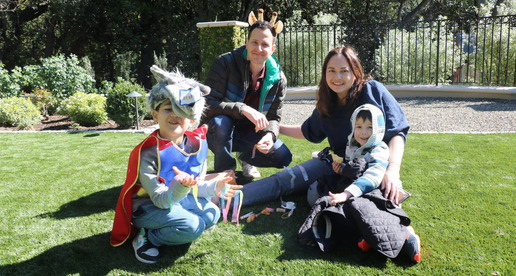 Equity & Inclusion, Deepened
Bringing an equity and justice lens to Tawonga's work is core to achieving our mission. Tawonga's JEDI initiative (justice, equity, diversity and inclusion), which launched in 2019, continued to deepen and advance in 2022. Progress this past year included:
Increasing our future summer staff salaries by 36% across the board in order to be a place of employment that is accessible to people of a wider range of socioeconomic backgrounds.
Doubling the size of our Jewish Families of Color Weekend in its second year. Gabriela Orozco, a Latina Jew, shared on our blog that this program "gave me a special kind of magic — the strength, courage and community to continue existing in the world as my whole, uncompromised self."
Awarding $752,143 in Camperships to families who otherwise would not be able to experience the magic of Tawonga.
Completing the second year of our JEDI Fellowship for 15 summer staff (five of whom are POC) to explore intersectional identity, power and privilege, indigenous solidarity and multiracial Jewish peoplehood. (Five fellows went on to work as JEDI Fellows over the summer – more here).
Completing a 3rd season with our all-gender cabin option. In 2022, the campers who lived in our two all-gender cabins reported positive experiences.
Holding a powerful and educational Land Gathering in July that focused on celebrating land stewardship, native practices, and centering the Miwok peoples – a continuation of relationships Ken Kramarz fostered for decades.
Holding affinity spaces in the Bay Area and at Camp for both staff and campers, including neurodivergent staff, campers who identify as people of Color, gender queer and trans folks and more.
Creating an Equity Statement in collaboration with outside consultants to further clarify, communicate and guide our racial justice efforts.
Providing ongoing training for our board and year-round team from expert facilitators from Justice Outside.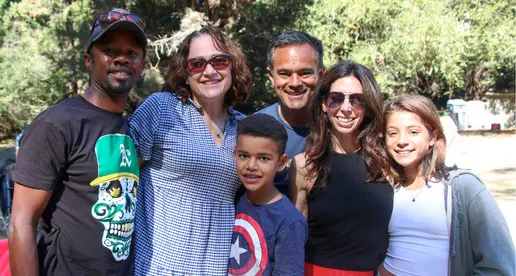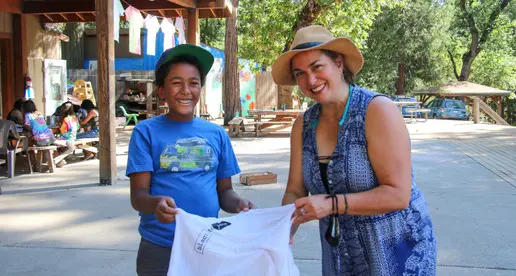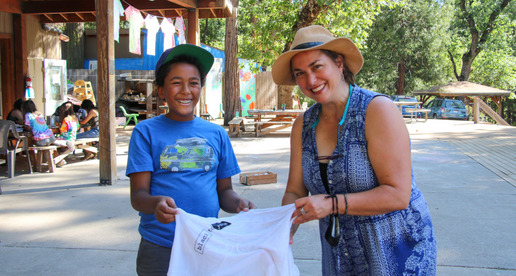 Impactful Capital Projects
Under construction during most of 2022, the new Tawonga Village will be ready to welcome Tawonga teens and families for the 2023 summer season! The generosity of our donors has helped to create this much-needed housing and programming space for immersive experiences at Camp throughout the year. Our next major capital project is a new garden kitchen that will bring a hands-on farm-to-table culinary center to Camp. We completed the design phase in 2022 and will begin construction later this year. Also during 2022, we installed back-up generators to make our power supply more resilient to outages and advanced plans to install solar panels to reduce Tawonga's carbon footprint.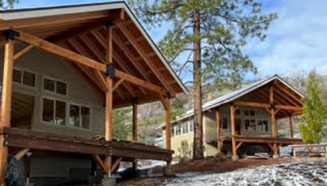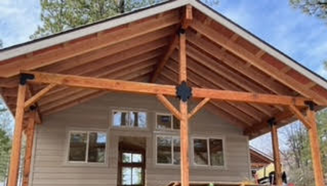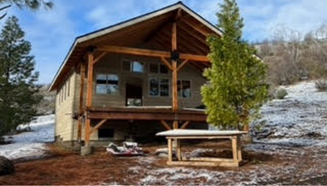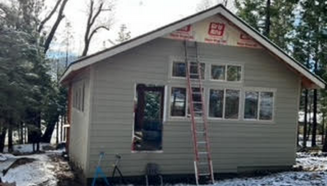 In case you missed it, please watch our Capital Campaign Donor Appreciation video for insight into The Campaign to Preserve and Protect Tawonga, the agency's most ambitious capital initiative. To everyone who contributed to this campaign, thank you so very much!
---
Remembering Ken
Sadly in 2022, we mourned the loss of Ken Kramarz z"l, who served as Tawonga's Executive Director for three decades. Our community joined together to honor, remember and celebrate Ken's life and remarkable contributions to Tawonga. The outpouring of emotion at our gathering demonstrated how Tawongans support each other with unconditional love when we need it most. If you haven't seen it, take a moment to hear Ken's moving reflections on his life and the power of summer camp in this video:
You can also listen to Ken share his journey to Tawonga here.
---
In Closing
Our incredible community has positioned Tawonga for significant growth in the coming years and facilitated a seamless transition in executive leadership. Jamie Simon, our beloved former CEO, has left Tawonga in the best of hands – with Becca Meyer as CEO and Aaron Mandel as Camp Director steering the path forward. We couldn't be more excited about Tawonga's future and grateful for your partnership. Thank you for being a part of our loving, inclusive community.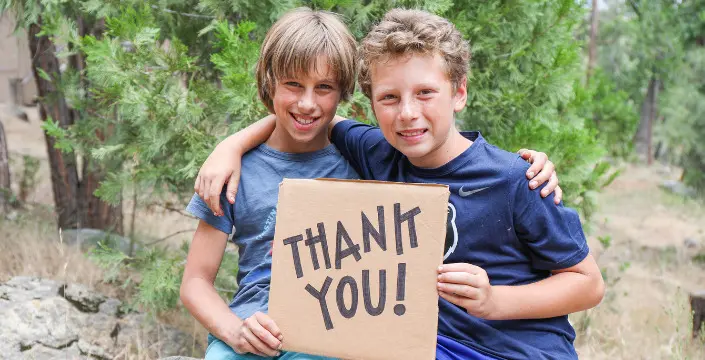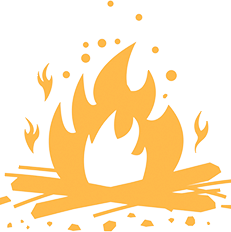 Shalom chaverim – goodbye friends, we'll see you again!
More Ways to Connect with Tawonga