We hope the FAQs below help to provide clarity on our 2021 season. This page provides our best answers at this time. As circumstances and guidance related to operating summer camp in the pandemic evolve, our plans may also shift accordingly, and we will keep our camp families closely informed. Click here for a PDF version of the information below.
A Message From Our Camp Director About 2021
See the below video from our Camp Director, Becca Meyer, about our 2021 programs and decision-making process.
General Questions
Why are the summer session offerings different for 2021? (I don't see the usual one week, two week, three week and 2.5-week programs)

Safety is our top priority. In order to maximize safety for campers and staff, we are minimizing the number of start dates when campers will arrive at Camp. By having fewer, longer sessions, we can create a protected bubble for campers and staff. This model reflects best practice from camps that ran successful programs in summer 2020.
Many camps are making similar plans for 2021: eliminating shorter sessions and offering fewer start dates to minimize the chance of COVID-19 being introduced into the Camp bubble.
For the first 1-2 weeks, campers will be in a pod with just their bunkmates. Provided that everyone has tested and re-tested negative for COVID-19, in the second half of the session we may be able to transition to programming similar to past summers where units and other mixed-bunk groupings can interact. This would not be possible during shorter sessions.
There are some camps out there that are offering shorter sessions, but Tawonga aims to be conservative and minimize risk. We are following best practices and hope to go back to our previous model in future summers.
Has Tuolumne County given the green light for summer camps to re-open?

So far, we have been given the green light to re-open our site for "Families at Camp", our socially-distant family camp program.
The State of California has not yet issued guidance for children's overnight summer camps to re-open. We are working closely with California legislators including Assemblyman Rob Bonta and the Jewish Legislative Caucus, to ask Governor Gavin Newsom and Secretary Mark Ghaly to provide this guidance soon.
Tuolumne County has indicated that they will follow the state's lead, which is why we are focusing our lobbying efforts at the state level. Our lobbying efforts are in partnership with California camps, the American Camping Association (ACA) and the California Collaborative for Youth (CCFY).
You can join our advocacy efforts by clicking here, and by joining the #SaveNextSummer campaign – every voice counts!
We will keep families informed about this critical issue throughout the year.
What are some of the highlights of the new 3.5 week sessions?

Three and a half weeks at Camp offers the perfect blend of fun, friendship and independence! In addition to all of the classic Camp activities, these longer sessions give children the opportunity to form deeper bonds with their cabinmates and counselors, more time to enjoy Camp, more creative, new, and in-depth programs, three Shabbats, time on the challenge course, two-night backpacking trips and much more.
I am concerned about the length of a 3.5 week session. What plans do you have in place to support families and new campers with this?

Prior to Camp you'll receive lots of information about what to expect! We'll host orientations for families in the Spring and provide opportunities for campers to make new friends. In addition, we are also always happy to answer your questions via email and over the phone.
For new families interested in checking out Tawonga before sending your child to Camp, we recommend joining an at-Camp tour with one of our directors. Sign up here for a tour on May 15 or May 16.
If you are not sure if this is a good fit, you can email info@tawonga.org to schedule a call with a director and we would be happy to connect.
How will you follow the COVID-19 group gathering limitations?

During the first 1-2 weeks of the session, campers will be in a pod with just their bunkmates and counselors. Once everyone has tested and re-tested negative for COVID-19, we hope to allow mixed-bunk groupings and possibly even all-camp gatherings.
Each cabin will have 12 campers and 2-3 counselors.
When campers and staff need to interact with people outside of their pod, they will meet two out of the following three criteria: masked, outdoors, and at least six feet apart.
How will meals work?

In order to promote safety, our food service will follow best practices for operating during COVID-19, including limiting the number of people inside the Dining Hall at any time, eliminating buffets, and using outdoor dining as much as possible. All food workers will be masked and gloved while in the kitchen and serving food.
Will there be any activity restrictions?

For the first 1-2 weeks, campers will do all activities with their cabin group and will remain socially distanced from all other cabins. Later in the session, provided that everyone has tested and re-tested negative for COVID-19 (exact testing details TBD), we hope to be able to return to more traditional Camp programming, including unit activities and all-Camp programs. We'll provide more details as the summer approaches.
What is your technology policy?

Camp is a wonderful opportunity for kids to unplug from technology and develop deep relationships and communication skills without distractions. Tech gadgets compete with the immersive experience that sleep-away camp creates for the campers. In addition, devices have a way of getting lost, broken, and unfortunately, sometimes even stolen at Camp.
Please do not allow your child to bring electronic items to Camp. This includes, but is not limited to the following: cell phones/smart phones, iPods, laptops, electronic games, DVD players, electronic readers and cameras with internet-uploading capability.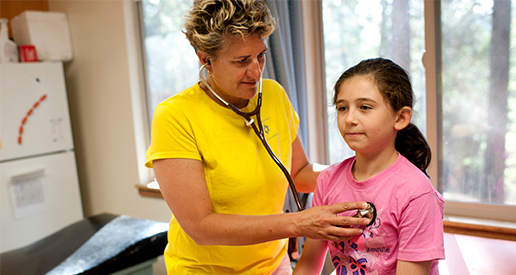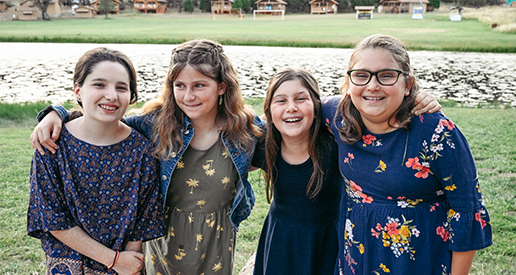 Do you have COVID-19 policies in place to ensure safety for Camp programs?

Yes. We have created extensive guidelines to proactively create safe programs by limiting the spread of communicable disease. All practices were developed to meet or exceed guidelines put forth by the American Camp Association (ACA), the Center for Disease Control (CDC) and Tuolumne County Department of Public Health. A COVID-19 guidebook with updated policies will be available to families as we get closer to the summer. See some commonly asked questions below.
Are you changing your screening procedures this summer to proactively promote camper safety?

Yes. In order to mitigate the risk of COVID-19 being brought into Camp, all campers must pass new COVID-19 screening requirements. We may change these procedures as we continue to review the latest data and guidance from public health officials and our medical advisory team. See the questions below for more information about the pre-camp quarantine and pre-camp testing requirements.
All campers must complete a 14-day Symptom Tracking form and a Quarantine Certification & Contract Tracing form, both of which will be provided in advance of Camp.
Upon arrival at Camp, a staff member will welcome your child and perform a health-arrival screening. This will include asking screening questions included in the Symptoms Tracking form, taking the camper's temperature to ensure it is below 100.4 degrees and making sure the Symptoms Tracking and Quarantine Certification and Contract Tracing forms are complete.
Campers who have a temperature over 100.4 degrees, show COVID-19 symptoms, have been exposed to COVID-19 in the previous 14 days or test positive for the virus will not be permitted to enter Camp and will be asked to return home.
Does my camper have to quarantine before attending a Tawonga program?

All campers must quarantine for 10 days prior to Camp. Contact should be restricted to members of the household only. No physical contact with anyone outside of the household will be permitted unless absolutely necessary. We ask all household members to take appropriate social distancing measures (wearing a mask, staying six feet apart from other people, and washing hands with soap and water frequently) during the 10 days prior to camp as well. During the quarantine, all Camp families will log daily temperatures of their camper and self-screen for COVID-19 symptoms on a form Tawonga will provide, which will be reviewed by our Camp medical staff. We understand that some campers are not able to fully socially distance for 10 days before Camp, for circumstances beyond their control. If this is the case for your camper(s), please reach out to our office so we can discuss your family's situation and whether we are able to accommodate your child.
What is your plan for COVID-19 testing?

A pre-camp COVID-19 test will be required for all campers and staff 2-3 days prior to Camp. We expect to work with a testing partner, and will provide additional information when we have finalized this process. All staff and campers will be required to quarantine before the pre-camp test, as previously noted, to ensure sufficient viral load, and subsequent testing accuracy. We plan to do a secondary rapid test upon arrival to Camp and a third test about a week into the program. We will also have tests on hand in the case any campers or staff show symptoms of COVID-19.
My child and/or someone in my immediate family is immunosuppressed. Can we still participate this summer?

Individuals who are immunosuppressed (as defined by their medical professional) or live in a home with an immunosuppressed person should consult with their doctor(s) before deciding whether or not to participate in a Camp program. Though we are taking extensive actions to keep Camp safe, Tawonga is not able to guarantee that a person on our site will not be exposed to COVID-19; thus, participation in a Camp program during the Coronavirus pandemic is not recommended for individuals with known vulnerabilities that put them at greater risk. If you have any concerns about this policy, please contact our office to set up a time to talk with a member of our director team.
What resources does Tawonga have in place to respond to illness at Camp?

The safety of our community is our top priority. Our fully-equipped health center is staffed 24 hours a day. Our medical team includes a doctor, nurse, and medical assistants. Our Health Center Director, Stacy Dorian, is a highly trained emergency room nurse who has worked with us for seven consecutive summers and was named "Camp Nurse of the Year" by the Association of Camp Nurses. Our volunteer physicians rotate throughout the summer, and specialize in emergency medicine, pediatrics, or family medicine.
How will Tawonga respond to a potential COVID-19 case or positive test?

All medical staff will be trained to identify COVID-19 symptoms and respond. Any camper or staff who presents COVID-19 symptoms will be taken to our quarantine space and remain isolated. We will conduct a COVID-19 test and the family of the camper will immediately be contacted by the director of our health center and/or our doctor, who will share the plan for testing and treatment.
Who will be entering Camp this summer beyond campers and staff?

To ensure we keep the Camp quarantine "bubble" intact, visitors will not be permitted except those pre-approved guests, such as volunteer camp doctors, who follow our extensive quarantine and testing policies. The only people who will be allowed into Camp are vendors who provide essential items to Camp. These include UPS, FedEx, USPS, food deliveries, septic, propane, and our arborists. All vendors will be masked and away from children.
Will campers and staff be required to wear masks? How will masks stay clean while at Camp?

In order to contain possible exposure and spread of COVID-19, we are requiring face masks that cover both the nose and mouth when campers and staff are in public non-outdoor areas except when there is only one cabin group in that space.
Masks will not be required when campers and staff are located inside their own cabins and when they are outdoors and more than six feet apart from any other pod.
Campers should bring eight washable masks with them to Camp, and a mesh bag to wash them in. We will wash masks on laundry days, once a week.
What precautions has Tawonga taken to protect Camp from wildfires?

Tawonga has spent over a million dollars on fire prevention on our property in the last six years. We remove dead trees and brush annually, reducing the fuel load and increasing defensible space. We have our own wells and water tanks and store 2 million gallons of water on site for fire fighting. Our lake can be used as a dip site. Our property is inspected annually by CALFIRE. Adam Frese, the CALFIRE Division Chief in the Tuolumne-Calaveras Unit, has said he wishes everyone managed their property as well as Tawonga does.
What plans are in place in the case of a nearby fire or unhealthy air quality during a Camp program?

Tawonga has developed guidelines that follow both the EPA's guidelines and the Tuolumne County Health Department's recommendations for when to limit activities based on air quality.
Tawonga's Dining Hall has been upgraded to allow cooling and air filtration and can be used to shelter in place during poor air quality events.
When air quality is unhealthy, we are prepared to take the following actions: monitor campers, modify activities, cancel outdoor activities that require heavy exertion, shelter in place in the Dining Hall, and consider evacuation.
How will you keep us up to date on the health and wellbeing of our children?

As always, we will call you if your child is ill or having difficulties adjusting to Camp. With the longer 3.5 week sessions, we will also provide a mid-session update for families. Otherwise, no news is good news! You are always welcome to reach out to us for an update on how your child is doing by contacting us at info@tawonga.org or calling our San Francisco office at 415.543.2267 and leaving a message. We will respond to all inquiries within 24 hours during normal business hours. You are also welcome to follow the blog for daily updates from Tawonga – subscribe here.
When can I register and what are the program dates?

November 18 – Priority registration for families who were canceled from 2020 programs
December 2 – Early registration for 2019 attendees, waitlisted and canceled families and 2020 waitlisted families
December 9 – Registration opens to the public
Click here to view 2021 program dates. Please note that programs and program dates may change as a result of COVID-19.
A 3.5 week program does not work for my family. Can I register and have my child leave the session early?

No. For bunk cohesion as well as safety, no early departures will be permitted. It is critical both to our quarantine bubble and to the arc of the session to have everyone begin and end the session together. Thus we will not be permitting late arrivals or early departures.
What is the plan for the Taste of Camp program?

If safety allows, we will offer a Taste of Camp program for rising 2nd through 7th graders from August 8 – 11.
We will only offer this program if there are substantial changes with the pandemic (i.e. decreased prevalence and/or virulence of COVID-19, reliable rapid testing, or widely accessible vaccinations.)
Campers would have the opportunity to participate in classic Camp activities including swimming, boating, arts and crafts, nature activities, archery, s'mores and more.
Registering for this program holds your space, and you will not be charged a deposit until we determine if we're able to run the program. We will decide in the Spring.
There is a chance that we will be able to offer all-gender cabins in A Taste of Camp. If you are interested in this possibility, please email shoshie@tawonga.org.
Are Adventure Quests being offered this summer?

Yes! We have a full slate of Quest offerings – click here to learn more.
Are all-gender cabins being offered this summer?

Yes. We will be offering all-gender cabins for rising 5th through 10th graders during Session B from July 11 to August 5. We also offer all-gender Adventure Quests throughout the summer. Click here to learn more.
Summer sessions are only available for 4th through 10th graders this summer. Why is that, and can I have a grade exception for my 3rd grader?

In our experience, most rising 3rd graders are not ready for a 3.5-week sleepaway session, however there are always a few exceptions! If you think your child is ready, please contact our registrar at ben@tawonga.org to request a grade exception.
If we're able to, we hope to add a Taste of Camp session for rising 2nd through 7th graders at the end of the summer, from August 8 – 11. You'll have the opportunity to save your spot for this program when registration opens.
Can I request to be in the same program as a friend or family?

Camper and family registrations are confidential on our end, but you're welcome to connect with other families and plan to sign up for the same program. Feel free to email info@tawonga.org to request a past session roster.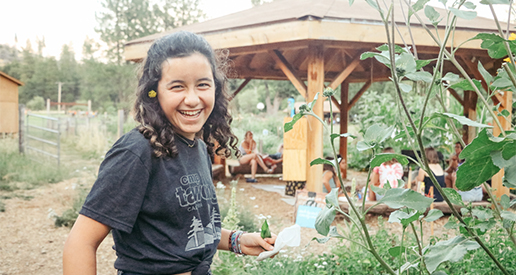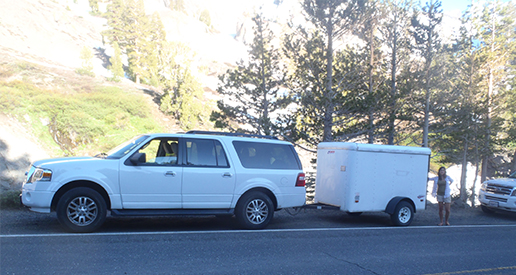 How will campers get to and from Camp?

As a COVID-19 precaution, we are asking that families drive or carpool with another family from their child's Camp pod to drop kids off at Camp. Parents and siblings not getting dropped off that session will not be permitted in main Camp.
Buses will be provided for campers on the way home (from Camp to the Bay Area) if our bus company will allow this and it is deemed safe to transport campers from more than one cabin on a bus together.
What if we can't drive our children to Camp ourselves?

The Tawonga year round staff can help arrange carpools for campers who will be in the same pod once they arrive at Camp.
My family lives outside of the Bay Area. What protocols do you have in place and how can my child get to Camp?

In order to minimize the chance of exposure, we are asking all of our campers to stay home for 10 days before coming to Camp. If your child needs to fly to get to Tawonga, we require that your child completes their air travel ahead of this 10-day window and then does the quarantine in the Bay Area or somewhere else within driving distance of Tawonga.
For our Southern California families, we are currently in the process of exploring options for group travel. There is a possibility that you will have to drive your child to Camp. We will be inviting you to a Zoom call on November 19 from 7 – 8pm to share more information and give you the opportunity to provide input on the plan. Sign up here if you're interested.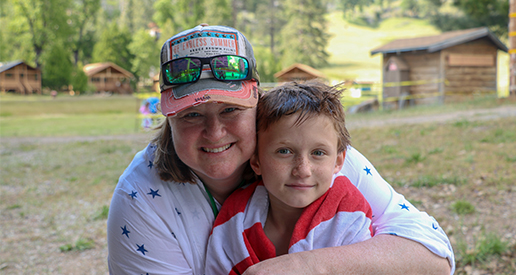 Which Family Camp programs are being offered in 2021?

In 2021, we will be offering "Families at Camp" – a new program that allows families to take a vacation at Camp and enjoy all that Tawonga has to offer while maintaining social distance from other households. Each family will have the opportunity to participate in classic Camp activities including swimming, boating, arts and crafts, hiking, yoga, s'mores and more, with members of their own household. We hope to be able to offer some childcare at the weekend for camp-aged children, but this will depend on county guidelines. Each family will have a private cabin and designated bathroom facility, and all meals will be served outside. We will be offering these four-day, three-night programs in August, September, and early October. Click here to see dates and rates.
How will Family Camp be adapted in light of COVID-19?

Our innovative "Families at Camp" program design allows families to enjoy all that Tawonga has to offer while maintaining social distance from other households. Each family will have designated times to use each of our facilities, with safe separation from other families. Each family will have exclusive use of their own cabin and designated bathroom facilities. Meals will be served outside, and each family will have a designated picnic table for dining. We hope to be able to offer some childcare at the weekend for camp-aged children, but this will depend on county guidelines. Activities will include yoga, hiking, boating, swimming, arts and crafts, campfires, river time, and more. Click here and/or watch the video below to learn more about our Families at Camp programs.
Can I sign up with another family?

You can try to register for the same weekend with friends. However, we can not guarantee you will get into the same weekend. We have limited spaces and want to make it fair for everyone.
Each family needs to register separately. The only exception to this rule is that additional adult family members that are in your pod, such as an uncle or grandparent, can be added to your registration. They will be housed in your cabin.
An au pair or nanny, that is in your pod, can be added to your registration. They will be housed in your cabin.
If you are attending the same weekend as friends, we ask all families to remain socially distant from other families while participating in our program (i.e. stay either six feet apart or masked, and outside at all times). These policies are in place to keep our community as safe as possible.
Are you offering a Family Camp program in the Spring?

We are not planning to offer Family Camp this spring. We want to give our full attention to launching the summer season as safely as possible.
For new families interested in checking out Tawonga before sending your child to Camp, we recommend joining an at-Camp tour with one of our directors. Sign up here for a tour on May 15 or May 16.
Does my family need to get tested before coming to a Family Camp program?

It is likely that we will require families to get tested before coming to a Families at Camp program. We will make a final determination over the summer, and registered families will receive updated information in the months prior to the programs.
How will the Families at Camp lottery work?

For the 2021 Families at Camp season, we are piloting a lottery system for our 2020 canceled families. Here is how it works:
a. Families in the priority registration category (those who were canceled from a 2020 program) can submit a registration form from Nov. 18 at 9am to Nov. 20 at 9am.
b. Families will be able to rank the weekends in their order of preference.
c. Tawonga will run a lottery following the first 48 hours of the priority registration period.
d. We will register families based on a randomized lottery system. If your first choice weekend is full by the time your name comes up, we will register you for your second (or third, fourth or fifth) choice and wait list you for any of your choices that were full.
e. You will receive a confirmation email by Tuesday, November 24 with your Families at Camp status.
f. If there are still spaces available in our Families at Camp programs after the lottery, we will fill any remaining spots on a first-come, first-served basis.
Why are you implementing a Families at Camp lottery this year for families who were canceled from a 2020 program?

Our family camps have filled quickly in the past, and because we needed to reduce the number of spaces available in 2021 to ensure each family has their own cabin and to allow for social distancing in program areas, we wanted to create a more fair system for families to register.
We recognize that with many children at home for distance-learning, parents are juggling competing demands for their attention, and we want to reduce the pressure to register right at 9am in order to secure a spot in our Families at Camp programs.
We are NOT implementing a lottery system for summer camp because we have not reduced summer camp capacity to the same extent that we have for Families at Camp.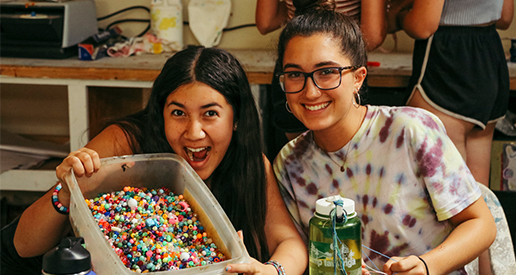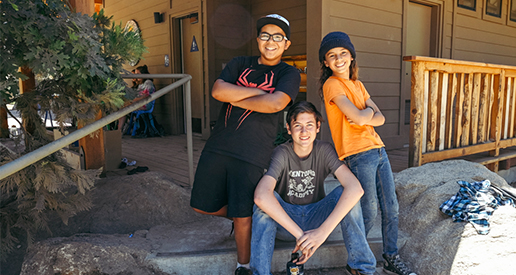 What is the cancellation policy for 2021 programs?

See our cancellation policy here.
Why did the program rates increase for 2021?

Summer camp tuition went up for 2021 because of the increased costs necessary to run longer programs. We have also incurred COVID-19 related expenses. In addition, non-COVID-19 related expenses are on the rise, including food, staffing, benefits, insurance and more. On a per-night basis, our 2021 tuition is actually less than our 2020 tuition.
For Families at Camp, we are serving a limited number of families in order to provide each family their own cabin, designated bathroom facility, and safe access to all our program areas. With fewer families, we need to charge slightly more in order to make these weekends financially viable.
I cannot afford the higher cost of a 3.5 week program. How do I apply for financial assistance?

Tawonga is committed to ensuring your family can experience the magic of Camp! To apply for Tawonga financial assistance, first, register for a Tawonga program and indicate your interest in financial assistance by checking the "Financial Options" box and indicating how much assistance you intend to apply for. Learn more about financial assistance here. Please know we will do everything we can to make Camp affordable for your family.
Will Tawonga cover the costs of COVID-19 tests?

Families will be charged a $200 COVID fee to cover testing and other COVID-associated costs. The fee covers one test right before Camp starts as well as any tests while your child is at Camp.
Will you offer a full refund if Camp is canceled due to COVID-19, smoke or wildfires?

If we have to cancel a program before the first day of the session, we will provide an option for a complete refund.
If we have to cancel a program once it has begun, we cannot guarantee that we will be able to provide a refund or credit. We will do our best to provide a partial refund or credit if possible. By the time a session has started, most of the expenses to run that session have already been incurred.
Do I need to purchase trip insurance for Tawonga programs?

No, you are not required to purchase trip insurance. You may want to look into trip insurance options for your child/family's trip to Camp – there are many options that can be found with a quick Google search. We cannot recommend or endorse a specific company or carrier. If you decide to pursue trip insurance for your child/family's time at Camp, please read the policy carefully to have an understanding of what events are/are not covered under the insurance.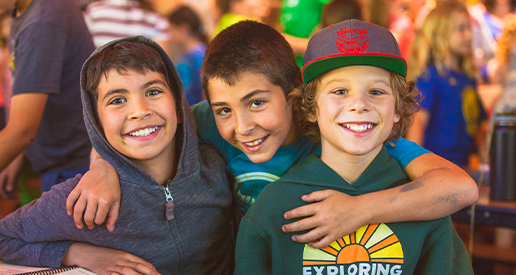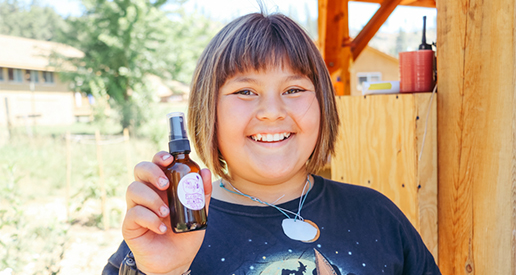 My child aged out of a program in 2020. Can they enroll in that same program for 2021?

If your child is interested in enrolling in the same program for 2021, we will absolutely make a grade exception. For example, if your child is now a 10th grader and they aged out of Session 3, they will have the option to attend Session A or B or apply for our Teen Leadership Institute (TLI) in 2021. This grade exception applies to all summer sessions, Quests and TLI.
Teens who will be graduating from high school by the summer of 2021 and who were unable to participate in the SCIT program in 2020, will not have the option for SCIT again, but we encourage them to apply to join our summer staff, provided they will be 18 years of age by June 13, 2021.
If I rolled over my tuition from 2020 as a credit toward 2021, is my child automatically registered for a 2021 program?

No. Even if you applied your tuition from 2020 as a credit toward 2021, you will need to register your child. Priority registration for 2020 families who were canceled from programs opens on November 18.
I chose to receive a full (or partial) credit toward a 2021 program – did that save my spot?

No. In order to make our process equitable for all 2020 families who were canceled from a program, we did not save spots.
Eliza Cohen sent reminder emails about credits in early November. Feel free to email eliza@tawonga.org with any questions.
For all families who were canceled from a 2020 program, a priority 2021 registration period is in place beginning on November 18.
I chose to receive a full (or partial) credit toward a 2021 program - what happens if I decide to not register my child(ren) or my child(ren) don't get into a 2021 program?

We will not be rolling credits forward beyond 2021 – anyone who doesn't get the opportunity to use their 2020 credit will be able to receive a full refund. Please email eliza@tawonga.org if you would like your credit refunded.
Will my 2020 financial assistance award carry over for 2021 programs?

Because our financial assistance pool of funds changes every year, we are not able to roll over your award from one year to the next. However, like always, we will do everything we can to make Camp affordable for your family.
I received a One Happy Camper grant in 2020. Will I be eligible for this again next year?

Yes. Because your child was unable to attend Camp Tawonga in 2020, you are still eligible for the grant for the summer of 2021. You will need to apply again and we will send you a reminder email following registration. Click here for more information.
Additional Questions?
Feel free to email info@tawonga.org or call us at 415.543.2267 to speak with a member of our year-round team. We're happy to help!