Tawonga Summer Program FAQs
We hope the FAQs below help to answer your questions about Tawonga's upcoming season. This page provides our best answers at this time. We will keep content on this page up to date and our Camp families closely informed. 
 Registration & Programs
Registration and program dates

Priority Registration on November 7 for 2023 Summer Camp, Teen programs, Quest, and Bar, Bat & B'nai Mitzvah participants and their siblings, and Jewish Families of Color Weekend registered families.

Please note that Priority Registration eligible families can submit registrations for all programs in this tier. However, we will not process any registrations for weekend programs until November 15 for all Priority and Early Registration eligible families.

Early Registration on November 14 for 2023 Family Camp & Weekend Program participants, 2023 Waitlisted & Canceled families, Tawonga Family School participants.
Registration opens to the public on November 29.
Visit www.tawonga.org/dates-rates to view 2024 program dates.
My child doesn't fit the age range for a program they'd like to attend, will you make an exception?

In very rare circumstances, we will allow a child to attend a program that is outside the designated grade range. Typically, these exceptions are made for children who repeated a grade or started school a year later than their peers, making them the same age as the majority of the other cabins with whom they'd be bunked. Because our cabins often include a combination of campers across two grades, we want to ensure that campers are at similar developmental levels. It is rare that we would allow three grades within one bunk. If we find that there is sufficient demand for campers outside the designated grade range and there is space available in the program in late winter/early spring, we may allow a group of campers to have a grade exception. Otherwise, our staff will work with you to find a second choice program that has a grade range that includes your camper.
Can I register and have my child leave the session early?

Generally speaking, no. Because our programs are group-centered, and our bunk community is central to the Tawonga experience, it's important that campers start and end the program together. We do not allow campers to enroll for three-week programs who only want to stay for two weeks. However, if you have an extenuating circumstance within the first or last 24 hours of Camp, please contact us at info@tawonga.org. We will allow campers to leave early from Session 4 to accommodate early school start dates.
All-Gender Cabins

In 2024 we are pleased to offer all-gender cabins for rising 7th through 10th graders during Session 2 (June 16-July 5) and for rising 9th-10th graders during Session 3 (July 7-26). If there is sufficient interest in other sessions or amongst other age groups, we will consider adding additional all-gender cabins as well. We have found that there is a lot of interest in all-gender cabins for the older campers and currently not enough demand to warrant offering all-gender cabins for rising 2nd through 6th graders. However, ALL of our counselors are trained on how to create a safe and welcoming space for campers of all genders in EVERY cabin.
If you are interested or have any questions, please email shoshie@tawonga.org.
Click here to learn more.
Teen Leadership Institute

Teen Leadership Institute (TLI) is a bridge between the traditional Tawonga camper experience and 12th grade staff in-training program. This unique program will enable teens to take the Tawonga mission on the road and then return to Camp to give back as leaders.
Participants in TLI will fly together to Portland, Oregon and will engage in leadership development, community building, and adventures as they travel from Portland to the Eastern Sierras and then to Tawonga. For more information about the program, click here.
General Summer Camp Questions
Why did you change the Camp schedule from previous years?

In the past five years, we have seen a significant increase in demand for three week programs. Additionally, we have found that high school-aged campers often need to return to school earlier than other students due to sports, leadership commitments, and orientation. In order to simultaneously meet our community's requests for more three week programs and to accommodate the most campers at Camp, we are offering two identical 3-week programs, three 2-week programs, two weeklong opportunities to get a Taste of Camp, two teen leadership programs, multiple Adventure Quests and a wonderful lineup of adult and family weekends. Learn more about 2024 program offerings here.
Are Tawonga staff prepared to work with my child's needs?

Yes! We carefully train our staff to meet your child's social, emotional, recreational and physical needs. Each session, a total of nearly 200 counselors, supervisors, specialists and support staff serve 300 children — a staff to camper ratio that ensures excellent, dedicated care. The minimum certification for any Tawonga staff member working with children is CPR and First Aid, and Wilderness Leaders are certified as Wilderness First Responders. We know how to treat each child as a precious individual, and, at the same time, facilitate the kind of immersive group living and bonding experiences for which Tawonga is renowned.
If you have any questions about specific accommodations that your child might need, you may email ashley@tawonga.org or call our office at 415.543.2267 and speak with Ashley Costello, Senior Director of Camper Care.
My kid is nervous about going to Camp, do you have any advice?

This is common! Click here for seven tips to prepare your child for Camp.
Join an orientation session in the spring for parents to learn more about what to expect and get questions answered.
About a month before your child's session, we will email you a roster of other kids in your child's session. This is a great time to reach out to other children in your area to set up some meet-ups. If you would like to set up a playdate before then, email registration@tawonga.org and we will help connect you with another family your child's age.
For new families interested in checking out Tawonga before sending your child to Camp, we recommend joining an at-Camp tour over Memorial Day Weekend, offered May 28, 2023. Click here or email registration@tawonga.org to sign up.
If you have further concerns and want to brainstorm ways to prepare your child for Camp, email info@tawonga.org to schedule a call with a director. We're happy to help!
Having cold feet and considering canceling?
Before making the decision to cancel your child's registration, please call us! We see our role as a partnership with you and want to ensure we provide you the support you need to navigate feelings of nervousness. It is normal for children to feel mildly anxious or apprehensive about Camp, especially if they're going away for the first time (though we know that even seasoned campers have these feelings from time to time). We'd love to make a plan with you to avoid your child missing out on a transformative camping experience, if possible!
Missing home & missing your camper

Missing home
Coming to Camp may bring up feelings of "homesickness." We consider this a normal, healthy occurrence for children, and refer to this as "missing home" to help disassociate missing home from a sickness. Counselors are trained to be aware of each child's moods and emotional adjustment. If a child is missing home, our counselors will listen empathically, try to help the child understand that these feelings are natural, and then encourage them to get involved in cabin activities because having fun and making friends are the best remedies for missing home. Experience tells us that within two or three days the camper will be busy having fun with new-found friends and their counselors. If needed, your child's bunk counselor will get additional help from Unit Heads, Camp Therapist and Directors. If your child is missing home intensely we will reach out to you to brainstorm together the best ways to support them. We are ready!
Some parents receive a "homesick letter" from their child within the first few days of a session. These letters may range from saying "I'm homesick, come get me" to "Camp isn't any fun!" What should you do if this happens? First of all, don't panic. The letter most likely was written within the first 24-48 hours of arriving at Camp. By the time you receive the letter your child has probably already adjusted to Camp and is having a good time. We strongly encourage you to write an encouraging letter or email right away. If you receive a second letter that sounds unhappy, call us at 415.543.2267; we will follow up with our staff at Camp and let you know how your child is doing within 24 business hours.
Missing your camper
Sometimes a child's departure for summer camp can also produce feelings of anxiety for a parent. While campers may feel "homesick," some parents feel "campersick." This is a normal part of your family's summer-camp experience. We encourage you to project confidence and excitement to your child as they prepare for Camp, even though you may feel nervous or anticipate missing your child. Often a child's attitude about leaving home mirrors the attitude of their parents. You can contribute to the success of your child at Camp by encouraging the camper to have a great time. During the course of the summer, we invite you to embrace the concept of a healthy separation, the belief that no news is good news, and the beauty that your child is going to have the time of their life!
Bed wetting

Each child develops at their own pace, and we know that for some campers bed wetting can be a challenge. We handle bedwetting sensitively and confidentially, with an individualized proactive plan that allows campers to feel comfortable while at Camp. Typically, we implement a plan that includes having an extra sleeping bag in a cabin for sporadic bedwetting, and a pull-up plan for campers who wet the bed nightly. If your child needs a bed wetting plan to be put into place, please call our office at 415.543.2267 and speak with a director.
New campers

My child has never been to Camp and doesn't know anyone. Is this typical?
Yes! Every session has a mix of new and returning campers. Tawonga has built its reputation as a warm, welcoming place for every child by paying careful attention to the emotional experience of each camper. We create a non-competitive environment in which there is no hierarchy between kids. Our group-centered philosophy brings kids of diverse experiences and backgrounds together and facilitates deep and lasting friendships. Remember, everyone has a first summer at camp.
How do I know which program is best for my child?
Each of our programs is grounded in our deep-rooted traditions and mission-based philosophy. Sessions at our Yosemite location offer the quintessential "camp" experience, including hiking, swimming, boating, campfires, sing-alongs and arts and crafts in a group-centered environment. Our Adventure Quests take Camp on the road for the ultimate adventure-based road trip.
Whether your child attends a week of summer camp or three weeks on an Adventure Quest, our staff will provide a safe environment for campers to feel great about themselves while deepening their independence, exploring Judaism in a beautiful, natural setting and developing a sense of belonging in our warm, inclusive community.
Typically, the best indicator of how much time away is appropriate is the child; a desire to go away to camp is an excellent place to start. For some, sleepovers and time away from home is still new, and one or two weeks can be a good start. For others with more comfort and/or experience being away, or for those with a heightened sense of adventure, programs lasting two weeks or longer will be a good fit.
Remember that it's normal for campers (and their parents!) to feel nervous about being away from home, and this is a natural part of the overall camp experience.To discuss your child's particular needs, please call our office to speak with a director. We're happy to help!
Information sessions and orientations

Click here for more information and to RSVP for upcoming information sessions and orientations. Further dates and details about orientations will be provided in the spring.
Cabin life

Tawonga offers "boys" cabins, "girls" cabins, and all-gender cabin options. Click here to learn about cabin life at Camp including physical cabin and bathroom details, days spent with the cabin group, cooperation amongst bunkmates, cabin assignments and inclusivity.
Can parents visit Camp?

Yes, you can bring your whole family up for a weekend program at Tawonga to meet our wonderful staff, see our beautiful property and get a taste of the Tawonga experience. Or, you can sign up for a tour of Camp with one of our directors during our Memorial Day Weekend. However, we do not allow family members to visit campers while they are attending a session. This would interfere with you and your child making a healthy separation, which is a big part of the way kids gain confidence, independence and maturity at Camp.
Judaism at Camp

Judaism is infused into daily life at Camp, from the Hebrew blessings we sing at every meal to the mindful way that we treat each other, rooted in Jewish values, to rich Shabbat celebrations. Your child's Jewish experience will come through exploring Jewish values, customs and traditions. The approach to the Jewish experience at Tawonga is a joyful blend of culture, ritual, inclusion and inviting campers to experience spiritual and Jewish moments that resonate personally with them.
Tawonga campers include kids who are highly affiliated with their Jewish communities (through synagogue, JCC, or day school), kids for whom Tawonga is their primary Jewish experience, kids from interfaith families and kids who are not Jewish. They all share great Jewish experiences because we offer – and never force – a positive, fun, inspirational and uplifting "buffet" of Jewish experiences.
Shabbat is a highlight at Camp during our 2+ week programs, starting with a delicious Friday night dinner followed by joyful singing and dancing. Kabbalat Shabbat and Saturday morning Torah services are held outdoors against the gorgeous backdrop of tall trees, blue skies and the Tuolumne River. Your child will come home with a new appreciation for the beauty of our Jewish heritage and a deepened sense of pride in their own identity.
Whether your family attends synagogue regularly or never at all, Tawonga is a warm and welcoming Jewish home for your child. You can learn more about Tawonga's approach to Judaism and spirituality here.
Meals

Our meals are served family-style and are nut-free and kosher style. Our Alternative Foods kitchen ensures we have vegetarian, vegan and gluten-free options available at every meal and are able to accommodate a variety of food allergies. Our food is prepared fresh on-site and is both delicious and nutritious. In addition to our main meal, we always have options available for picky eaters like hot and cold cereal at breakfast, a sandwich and salad bar at lunch and dinner, plain pasta, string cheese, and other kid favorites. We will work with your child to ensure even the pickiest eaters never go hungry and there is always something they like to eat available to them at each meal.
Learn more about food and nutrition at Camp here.
Daily schedule

Click here to see an example of a typical day at Camp this summer.
Technology policy

Camp is a wonderful opportunity for kids to unplug from technology and develop deep relationships and communication skills without distractions. Tech gadgets compete with the immersive experience that sleep-away camp creates for the campers. In addition, devices have a way of getting lost, broken, and unfortunately, sometimes even stolen at Camp.
Please do not allow your child to bring electronic items to Camp. This includes, but is not limited to the following: cell phones/smart phones, iPods, laptops, electronic games, DVD players, electronic readers and cameras with internet-uploading capability.
Birthdays

Birthdays at Camp are very special. Our counselors will spend the day giving the camper opportunities to be celebrated, culminating with a community-wide birthday "schtick" and singing of Happy Birthday. Please note that we are only able to celebrate birthdays that occur during the session your child is attending. Check out this blog post about birthdays at Tawonga to learn more.
Packing

Packing lists will be emailed out in the months and weeks leading up to the session. If you're eager to get started early, click here for packing lists and other helpful resources!
Laundry: Laundry is done once during two week programs and twice during three week or longer programs. Laundry will NOT be done during the one-week session, except in extenuating circumstances.
Bedding: Each cabin contains twin-sized bunk beds with thin mattresses. We recommend your child bring a fitted twin-sized sheet, top sheet, and sleeping bag to Camp (rated at 20 degrees or below), as well as a pillow and pillow case. Some campers choose to bring a heavy blanket to use in the cabin and save their sleeping bag for the overnight trip (for sessions that are two or more weeks).
Luggage: We recommend you pack two mid-sized duffel bags, one that contains the camper's clothing items and one that contains bedding, towels, etc. to make the unpacking process easier. Space inside the cabins is tight, and we do not recommend hard-sided trunks. Each camper has two small shelves in cabin cubby storage systems, as well as space underneath the twin-sized bunk beds (roughly 16" x 75", shared by two children).
Mail

We will email registered families specific instructions for addressing snail mail letters to Camp, including the physical address. Children love receiving letters from home while at Tawonga, and it is essential that your child receive letters from you. Please write as soon as your child leaves for their session (or in the few days leading up to their departure) and continue writing one to three times each week. Please do not send mail in the last three days of any program, since it will not arrive in time for your child to receive it. We encourage campers to write regularly — though, not hearing from a camper often means that they are too busy having fun to write!
Tawonga does not allow care packages. Believe it or not, an old-fashioned letter is often the most treasured gift received by children in the Camp setting. We encourage you to write letters to your child frequently, taking into account that it can take three to five days for mail to arrive in a bunk's mailbox (from the Bay Area).
Tawonga also utilizes a one-way email system for parents and loved ones to send messages to campers. Emails are sent using electronic "CampStamps," which are available for purchase within your CampInTouch account. These messages can be sent through your CampInTouch account (where you register and complete camper forms) or through the Campanion app. More details will be shared with enrolled families in the weeks leading up to the session.
Summer camp updates & photos

During your child's summer camp session, you will have the opportunity to follow along and catch a glimpse of their Tawonga experience through photos posted in your CampInTouch account and Campanion app as well as through blog posts on Tawonga's website. The goal of these touch points is to provide some assurance and comfort that your child is safe and having a good experience, to help you better understand how your child is spending their time at Camp, and lastly, to offer a peek into the Tawonga magic and our mission in action.
Over 300 campers attend each session, and we only have one summer blogger/photographer to capture it all. Our intention with the photos and the blog is to capture authentic Tawonga moments while still providing an unplugged, immersive experience for campers. We are only able to guarantee that you'll see a couple of pictures of your child per week – and one of those instances will be in a group bunk photo. It's possible you'll see more photos of them, but we appreciate your understanding of these intentional expectations. More info on Camp photos, Campanion, blog and more here. 
Adventure Quests
Due to the nature and structure of Adventure Quests, we will not post Quest content on Campanion or CampInTouch. Instead, Quest families will receive an email following the Quest program with a link to an album of photos. Following some Quests, we will post Quest content on Tawonga's blog, in which case those Quest families will receive a link to the blog via email.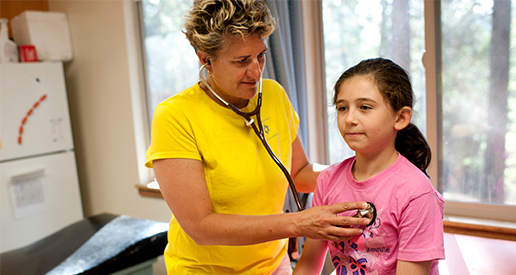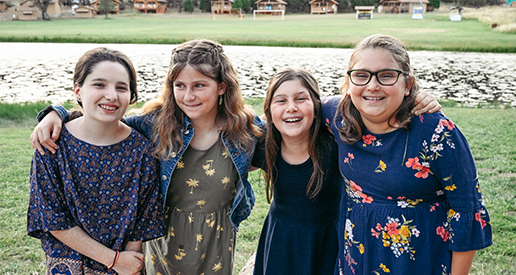 What resources does Tawonga have in place to respond to illness at Camp?

The safety of our community is our top priority. Our fully-equipped health center is staffed 24 hours a day. Our medical team includes a doctor, nurse, and medical assistants. Our volunteer physicians rotate throughout the summer, and specialize in emergency medicine, pediatrics, or family medicine.
We work with a

COVID Task Force

, a team of experts advising us on best practices. They will be available to advise us throughout the summer.
We built a brand new Health Center completed in 2021 with upgraded amenities to better meet our campers' health needs. This facility includes numerous isolation rooms to use as needed. We also have additional spaces available for isolation if necessary.
What precautions has Tawonga taken to protect Camp from wildfires?

Tawonga has spent over a million dollars on fire prevention on our property in the last seven years. We remove dead trees and brush annually, reducing the fuel load and increasing defensible space. We have our own wells and water tanks and store a million gallons of water on site for fire fighting. Our lake can be used as a dip site. Our property is inspected annually by CALFIRE. Adam Frese, the CALFIRE Division Chief in the Tuolumne-Calaveras Unit, has said he wishes everyone managed their property as well as Tawonga does.
In addition, Tawonga has undergrounded all of our PG&E electrical wires.
What plans are in place in the case of a nearby fire or unhealthy air quality during a Camp program?

Tawonga has developed guidelines that follow both the EPA's guidelines and the Tuolumne County Health Department's recommendations for when to limit activities based on air quality.
Tawonga's Dining Hall has been upgraded to allow cooling and air filtration and can be used to shelter in place during poor air quality events.
When air quality is unhealthy, we are prepared to take the following actions: monitor campers, modify activities, cancel outdoor activities that require heavy exertion, shelter in place in the Dining Hall, and consider evacuation.
What is security like at Camp Tawonga?

Camp Tawonga places the safety and security of our campers and staff as our top priority. We follow a comprehensive set of best practices to create a safe environment, which includes thorough background checks for staff, robust emergency protocols, and regular training in safety procedures.

We have well-established emergency protocols in place to address a variety of situations, including medical emergencies, natural disasters, and other unforeseen events. These protocols are regularly reviewed and updated to align with the latest best practices in emergency management.

The physical site at Camp Tawonga is equipped with appropriate security measures to protect campers and staff. Access to the camp is controlled, and perimeter security measures are in place. These measures are continually assessed and updated as needed.

In addition, Tawonga's site is not easily identifiable as Jewish. There is nothing in our name or in our facility that identifies us as Jewish, and our location is remote and largely unmarked.
How will you keep us up to date on the health and wellbeing of our children?

As always, we will call you if your child is ill or having difficulties adjusting to Camp. Otherwise, no news is good news! You are welcome to reach out to us for an update on how your child is doing by contacting us at info@tawonga.org or calling our San Francisco office at 415.543.2267. We will respond to all inquiries within 24 hours during normal business hours. You are also welcome to follow the blog for updates from Tawonga – subscribe here.
Health & Safety: COVID-19
See below for details from our 2023 season. COVID-19 related updates for our 2024 season will be shared in the spring.
Vaccine & booster mandates

Vaccination and booster requirements
All Tawonga campers and staff must have completed the primary series of the COVID-19 vaccination by the time their summer program begins. Tawonga strongly recommends that campers also receive the bivalent booster shot; however, it is not required for campers. (The bivalent booster shot is required for staff.) If you would like to request an exemption to the primary series of the COVID-19 vaccination (two doses), please complete this form.
You can read articles here and here about the benefits of the vaccines and bivalent booster.
Please upload proof of vaccination in your Campanion app or your CampInTouch account.
How does Tawonga make decisions related to health and safety and COVID-19?

At the beginning of the Covid-19 pandemic, we assembled a Task Force of doctors, public health professionals, epidemiologists and Camp leadership. They have continued to meet regularly over the past three years to share information and review current caseload statistics, the recommendations of the CDC and the policies and requirements of our community of sister camps. Utilizing their experience and the most up to date information, our COVID-19 task force advises our leadership team on how to set and modify Camp Tawonga's policies and procedures with the goal of keeping Tawonga COVID free and minimizing spread if any COVID is detected, with as little impact to the campers' experience as possible.
Pre-Camp guidelines

Guidelines may change leading up to Camp, based on COVID-19 prevalence and trends, as advised by our COVID-19 Task Force.
Pre-Camp Testing Requirements
We require two negative rapid antigen COVID-19 tests (one the day before the program starts and one the morning of Camp – photographs of both results will be required for children to be allowed onto buses or into Camp).
Pre-Camp Activity Restrictions
We ask campers and their families to consider the health and safety of all the other campers and staff, and make conservative choices the week before coming to Tawonga. This includes a strong recommendation that campers mask indoors in public settings like grocery stores, malls, movie theaters, airports, airplanes or buses. 
Arrive Healthy
To keep all illnesses out of Camp, children must arrive healthy. Please let us know by calling or emailing the San Francisco office if your child is experiencing any symptoms – even if they are testing negative for COVID – so we can figure out the best way to get them to Camp safely. Your cooperation and partnership will support the health and safety of our entire Camp community.
Masks

Campers should bring N-95, KN-95 or KF-94 masks with them to Camp, as noted on their session packing list. While masks will be optional at Camp Tawonga this summer, they will be required if a child is visiting the health center and/or if they develop any symptoms of illness. Thank you for your help in keeping the entire Tawonga community healthy.
At Camp COVID-19 Guidelines

Tawonga has worked closely with our COVID-19 Task Force to minimize the spread of illness at Camp. In addition to having pre-camp guidelines and testing protocols, once Campers arrive at Camp almost all of their activities, including eating, are outside! We promote good hygiene by ensuring campers wash their hands frequently throughout the day and go to the Health Center if they aren't feeling well.
All campers in sessions lasting 2 weeks or longer will receive one additional screening (a rapid test at Camp, on day 2 or 3 of the session). After that, tests will be administered based on symptoms and at the discretion of the Camp Doctor or Nurse.
Campers who test positive will isolate at the Health Center, and their parents will be contacted immediately. Those with mild presentations of COVID will rest and recover at Camp until their symptoms are resolving (fever free for a minimum of 24 hours) and they are well enough to participate in Camp activities. Campers who are released from the Health Center after a positive COVID test will continue to isolate until at least day 5 by masking during activities and sleeping and eating away from their bunkmates. 
Campers will be back, fully integrated with their bunk when one of the two scenarios is true:
Scenario #1
Campers are feeling good! (fever-free for 24+ hours, symptoms vastly improved)

It has been at least five days since their positive test AND they test negative on a rapid antigen test for two consecutive days
Scenario #2
Campers are feeling good! (fever-free for 24+ hours, symptoms vastly improved)

It has been 10 days since their positive test or first symptom 
It is our hope to not have to send children home who test positive for COVID and let them recover at Camp (although parents will have the option to pick them up of course). However, if Tawonga becomes overwhelmed with positive cases we may need to send campers home who test positive.
This plan was created by the COVID-19 Task Force in alignment with current standards, recommendations, and caseload statistics, and like everything we do, with the experience and safety of the children centered in our thinking. 
My child and/or someone in my immediate family is immunosuppressed. Can we still participate this summer?

Tawonga is not able to guarantee that a person on our site will not be exposed to COVID-19. Individuals who are immunosuppressed (as defined by their medical professional) or live in a home with an immunosuppressed person should consult with their doctor(s) before deciding whether or not to participate in a Camp program. If you have any concerns about this policy, please contact our office to set up a time to talk with a member of our director team.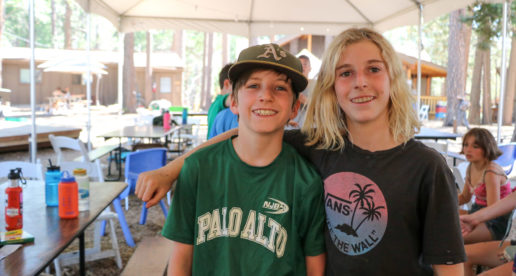 COVID-19 Program Adjustments
See below for details from our 2023 season. COVID-19 related updates for our 2024 season will be shared in the spring.
Daily schedule

Click here to see an example of a typical day at Camp this summer!
Meals

In order to reduce the spread of any illnesses, including COVID, meals will be served outdoors in our dining pavilion this summer.
Song session

Song session will take place outside so there's plenty of space to sing and dance! We are in the process of upgrading our outdoor sound system this offseason to further enhance the experience.
Backpacking & day hikes

A Taste of Camp campers go on a day hike in Yosemite National Park or Stanislaus National Forest, led by our highly trained and certified wilderness leaders. Session 2, 3 and 4 campers participate in a backpacking trip into Stanislaus National Forest or Yosemite National Park, also led by our wilderness leaders. 
Mental/emotional health support and programming

After years of dealing with COVID-19, social isolation and increased mental health challenges, we know that children will benefit from a camp experience more than ever, and we are prepared and ready to support campers along the way. Our counselors go through a one week training which prepares them to handle situations that may arise. Therapists will lead extra mental health trainings for counselors during this time. In addition, we have a team of inclusion counselors, unit heads, directors and therapists that are ready to support as needed.
Some children will meet with a Camp therapist during their stay at Camp if we think it will help them have a more positive experience. If your child is currently seeing a therapist, please fill out the Consent to Release Confidential Information form located in your CampInTouch account or Campanion app. If you have any questions regarding the Camp therapists or other mental health supports available at Camp, please contact the San Francisco office before your child's program begins.
We are committed to creating a physically and emotionally safe Camp experience for your child(ren) this summer!
Do you have backup staff in place to take over if needed?

Yes! We have hired additional specialists and counselors for this summer.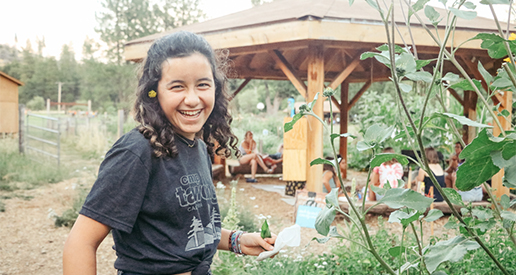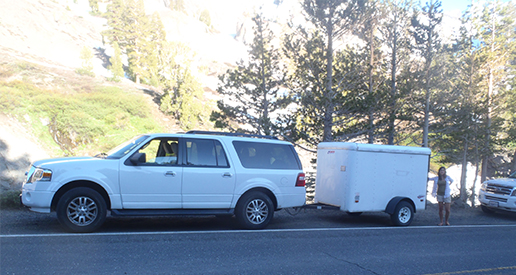 See below for details from our 2023 season. Updates for our 2024 season will be shared soon.
How will campers get to and from Camp?

Families have a few options for getting campers to and from Camp depending on their enrolled program. Options include charter buses, driving to/from Camp with family or carpooling with another family attending the same session.
Based on feedback from families we will be offering a chartered bus service for our one week Taste of Camp program, beginning in the East Bay, for $60 per camper. There is an additional fee for this bus ride because Tawonga did not originally budget for buses at the start of Taste of Camp. Families can also drop their camper at Tawonga or arrange a carpool. A Taste of Camp roster is accessible through your Camp InTouch account to help you arrange carpools.
For our at-Camp programs that are two weeks or longer, we provide a chartered bus service beginning in the East Bay. Campers travel with other children around their same age to Camp while staff on the bus help them feel more comfortable by singing songs, playing games and facilitating friendships. 
Chartered bus service back to the Bay Area is also provided at the end of each at-Camp summer program including the one week program. We are also occasionally able to add a charter bus to and from Los Angeles depending on the number of enrolled campers from Southern California.
Is air travel prior to the session allowed?

Yes, air travel is allowed the week prior to the session. We strongly encourage that the camper and everyone they are flying with:
Are fully vaccinated and boosted, if eligible

Wear N-95 or KN-95 masks the whole time they are in the airport and on the airplane (very quick snack and water breaks are okay)

Practice good hygiene like hand washing
SoCal Families: Because of the number of enrolled campers from Southern California, and expressed demand, we have added a charter bus back to Los Angeles after Session 3.
Family Camp
We are thrilled to offer family camps and weekend programs in the spring, late summer and fall of 2024! All our programs will follow similar COVID-19 guidelines to our summer programs, all of which are dependent on state and local guidelines, caseload fluctuation and subject to review and modification by our COVID-19 Task Force. 
Family Camp offerings

Our weekend family programs are designed to combine all the best parts of a summer session at Tawonga into an extended three or four day weekend for the whole family! We welcome infants through grandparents for a unique blend of classic Camp activities, campfires, song sessions, a festive Shabbat celebration, family bonding and fun! In addition to these programs we will be running our Women's Weekend and Divorce and Discovery programs again, and, by popular demand, we are adding a Men's Weekend.
Click here to see dates and rates.
Can I sign up with another family?

You can try to register for the same weekend with friends. However, we can not guarantee you will get into the same weekend. We have limited spaces and want to make it fair for everyone.
Each family needs to register separately. The only exception to this rule is that additional adult family members, such as an uncle or grandparent, can be added to your registration. They will be housed in your cabin.
An au pair or nanny can also be added to your registration. They will be housed in your cabin.
Are you offering a Family Camp program in the spring?

Yes! We are thrilled to offer Family Camp 1 over Memorial Day Weekend. This is our kick-off weekend to our entire programmatic season.
For new families interested in checking out Tawonga before sending your child to Camp, we recommend joining an at-Camp tour during Memorial Day Weekend. Click here or email registration@tawonga.org to sign up.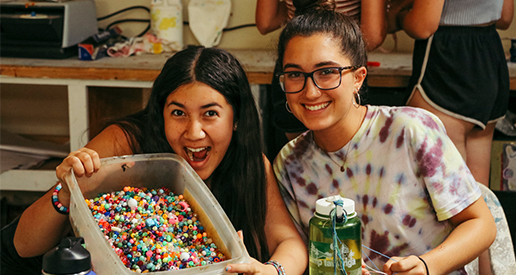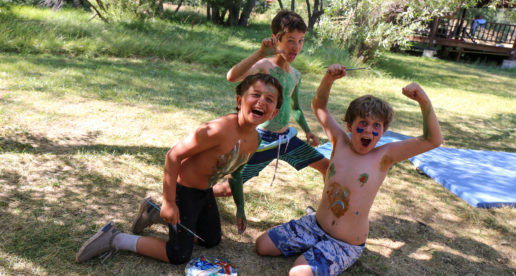 NEW Cancellation policies for 2024

Based on feedback from our community and our research of best practices in the summer camp industry, we've updated our cancellation policies to be more flexible with programming dates – all deadlines are now based on a certain number of days before the start of a program. This change creates a more clear and equitable experience for our participants that is adaptable to our ongoing programmatic calendar. 
Trip insurance

We know that Camp is a financial commitment and trip insurance is a great way to mitigate financial risk for families who want that extra layer of protection. To receive the full benefit of the insurance and to ensure you are covered for as many possible coverages within the policy, most plans require that you purchase the insurance within 15 days of making your first payment. In the case of Camp Tawonga, your first payment is your deposit.
It is important to read trip insurance policies before purchasing them; many do include COVID-19 and other medical coverage. It is also critically important to review the policy exclusions to make sure you understand what the policy does not cover. Camp Tawonga is not offering or endorsing specific policies. Below are some websites that offer comparisons of the wide range of trip insurance products:
https://www.forbes.com/advisor/travel-insurance/best-travel-insurance/
https://www.travelinsurance.com
Financial assistance

We know the cost of Tawonga's programs might feel intimidating, and we are committed to ensuring that participating in our programs is an option for all individuals and families, regardless of financial constraints. Our financial assistance program helps ensure that campers, adults and families from a wide range of socio-economic backgrounds and circumstances can experience the transformative Tawonga mission. 
We offer a wide range of need-based assistance and need-blind grants, as well interest-free payment plans. In 2022, nearly 30% of all Tawonga program participants received financial assistance. We encourage anyone, regardless of their income, to apply for financial assistance if the cost of Camp feels out of reach this year. Read our new Demystifying Financial Assistance Guide and learn more about our financial assistance program here.
Does applying for financial assistance affect my chances of getting into Camp?

No! Our financial assistance process is kept entirely confidential and separate from the randomized registration mechanism. We encourage anyone, regardless of their income, to apply for financial assistance if the cost of Camp feels out of reach this year. Families who participate in Tawonga's financial assistance program will have 14 days from the date of their final award to accept the award or cancel and be eligible for a full refund, less the non-refundable deposit.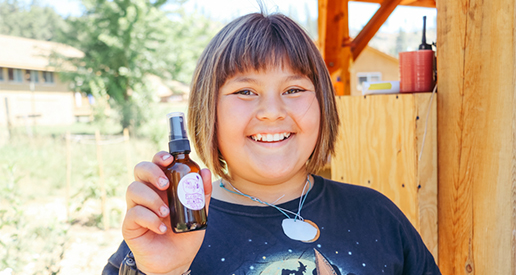 Additional Questions?
We know this is a lot of information to take in, and we are here to support you! Feel free to email info@tawonga.org or call us at 415.543.2267 to speak with a member of our year-round team. We're happy to help!
New enrolled families are also invited to join an orientation to meet with Tawonga directors and ask specific questions. Learn more and RSVP here.